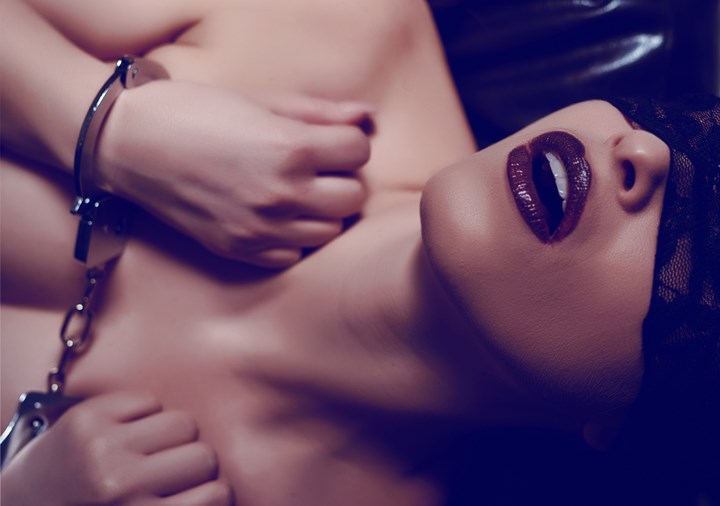 Sure, we all have our special things that turn us on, but it's safe to say that springing your fetish on someone mid-hookup probably isn't a great idea. Don't get us wrong – we absolutely encourage getting adventurous in the bedroom. However, when an unlikely request is thrown out there in the moment – things can get awkward. Here, these 10 women share some of the kinkiest requests they've received in the sack:
1\ "Show me the blood"
"My period struck when I was out on a first date. We went back to his place, where I awkwardly confessed my situation and offered him a BJ. It turned out he was 'into blood' and offered to go down on me instead. I cringed at the thought, but tried to be open minded about it. It lasted right up until he took my tampon out with his teeth. I told him I wasn't feeling well and got out of there fast." – Alicia L.
2\ "Pee on me"
"Mid-foreplay, a guy asked me to pee on him. I awkwardly told him that I didn't have to go, so he offered me a bottle of water. I told him that I'd get it myself, grabbed my purse, and hauled ass out the door." –Meghan M
3\ "Spread 'em"
"I had a fling with this guy who wasn't shy about how much he loved anal – only when the time came for a little back door action, he rubbed one out between my butt cheeks." – Andrea B.
4\ "Watch me jerk off"
"I invited a guy over for drinks after last call. We started taking our clothes off, and just when I thought we were getting to the good stuff, he started jerking off in front of me. He told me to watch. He forged on for what felt like an hour while I sat there, wondering if he was ever going to invite me to join. He didn't." – Patricia D
5\ "Assault me"

"During my experimental phase in college, this girl I was into told me about her rape fantasies. I didn't think anything of it. But when we were fooling around one night, she asked me to pretend to take advantage of her. Before I could answer, she'd already pulled out a pink strap-on. I'm sure it was just a coincidence, but it was at that very moment that I realised I was straight. Very, very, straight." – Mia C
Related: 6 Reasons Why Men Who Go to The Gym Are Better in Bed
6\ "Poo on me"
"This guy I was seeing wanted to have anal sex in order to get my poop on his dick. Then he wanted me to go down on him to clean it up. He also wanted me to drop a deuce in his hands so he could rub it all over me and we could have sex in my poop. His wish was not granted." – Sasha C
7\ "Cover your face"
"A guy asked me to cover my face with a pillow while he rubbed himself between my boobs to get off. Unfortunately, it was my first time, so I didn't know it was weird." – Kat R.
8\ "Don't touch the 'Do'"
"One guy requested that I not touch his hair during sex, which made me want to touch it even more. He didn't think it was funny and ghosted me after that." —Kelly B.
9\ "Choke on me"
"I understand why some guys want you to tell them how big they are, but one guy wanted me to pretend to choke on his penis while giving him a BJ. I did start gagging, but not because he wanted me to." – April G
10\ "Punch me"
"As he was about to blow his wad, my now-ex asked me to punch him in the stomach as hard as I could because it made his orgasm feel more amazing. Not surprisingly, it had the exact opposite effect on mine." – Ava K
The article 10 Women Reveal the Kinkiest Things They've Been Asked to Do In Bed originally appeared on Women's Health.