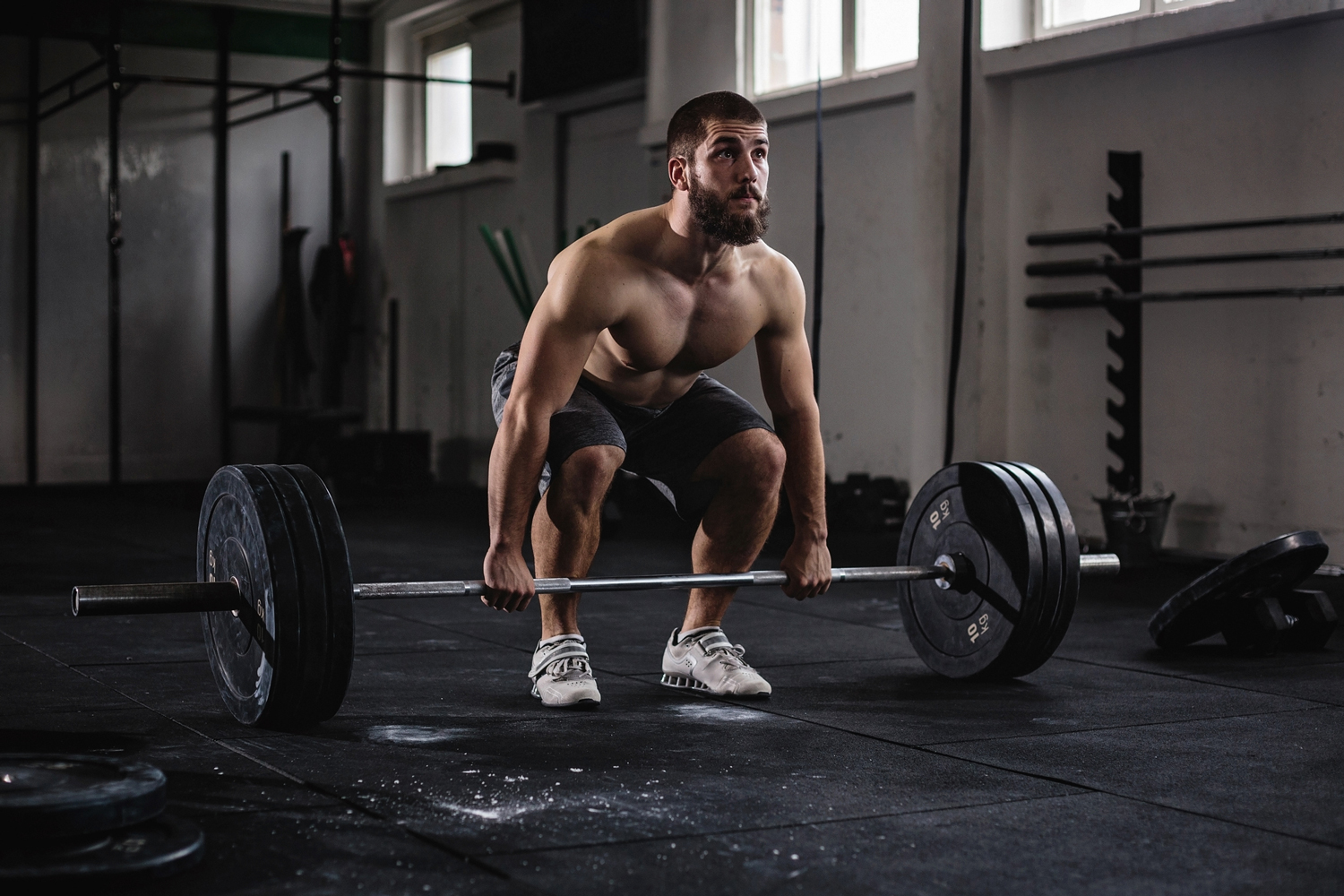 Fresh off his latest transformation with Aussie TV icon Osher Günsberg, our resident fitness director Chief Brabon is showing no sign of slowing down. In fact, the training guru seemingly gets better and better.
Chief, alongside his partner in business and life, Emilie Brabon-Hames, knows how to target fat and create serious muscle. The powerhouse duo have radically changed the lives of clients worldwide and transformed a host of Australian celebrities, including Larry Emdur, James Stewart, and music sensation Guy Sebastian and his wife, Jules.
Sharing their knowledge with their thousands of followers regularly on social media, Chief recently took to his Instagram to share a leg day workout to help carve you "strong, toned legs and glutes". Aka perfect pins.
And what better time to work on your leg strength than heading into spring, and coming into the tail end of Australia's running season.
As with most of Chief's training, this leg workout calls upon a system devised by Brabon called DARC: Dynamic Aerobic Resistance Conditioning, which involves pairing weights moves with high-intensity cardio exercises. In effect, you're lighting up a muscle group and targeting body fat in the one brutal superset.
"If you're looking to increase lean muscle mass while reducing body fat, there is no better method," says Chief.
The philosophy was also recently backed by UK training phenomenon Bradley Simmonds. While speaking to Men's Health UK, Simmonds to aim at those who questioned the ability to put on size whilst still getting lean. "Look at Cristiano Ronaldo. He is ripped, but his day-to-day workouts are filled with HIIT, followed by a 10-mile run on match day," he said in the interview. "True athletes mix cardio with weights. It's my aim to… help them realise that you don't actually have to be an athlete to train like one." Amen.
Chief's Leg Day Workout
CIRCUIT ONE
4 Rounds
10 Reps of each
Trap Bar Deadlifts
Squat Jumps
Battling Ropes Alternating Waves (20 sec on, 10 sec off for 4 rounds)
CIRCUIT TWO
4 Rounds
10 Reps of each
Kettle Bell Deadlift/ Sumo Squat Combo
Seated Calf Raise
Battling Ropes Dual Waves (20 sec on, 10 sec off for 4 rounds)
CIRCUIT THREE
4 Rounds
10 Reps of each
Pistol Squats on Bosu
Airborne Lunge on Bosu
Battling Ropes Single Rope Sprints (20 sec on, 10 sec off for 4 rounds)