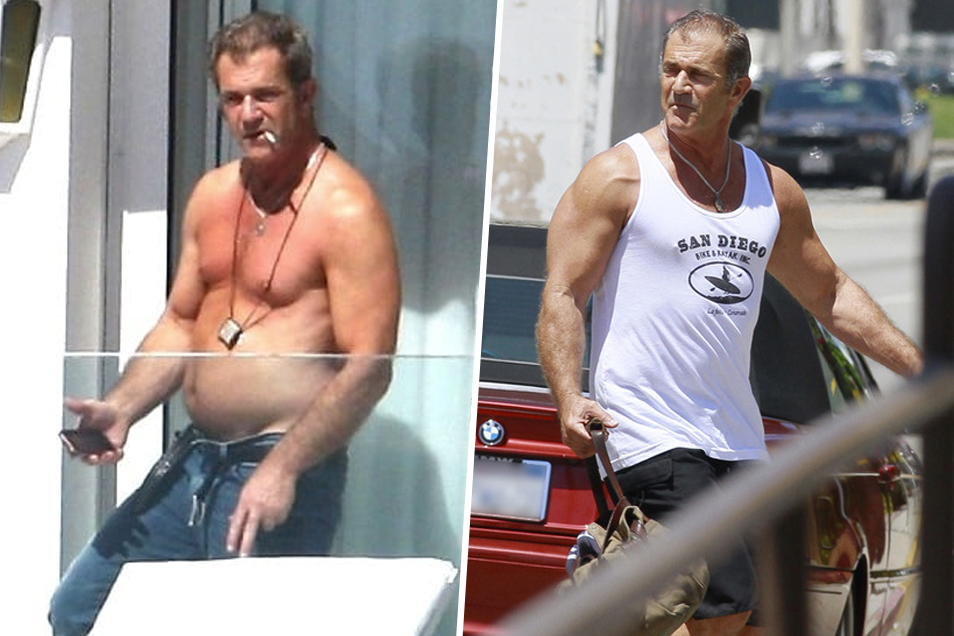 By his own admission, notorious Hollywood heavyweight Mel Gibson had become – well – a heavy weight of recent years. The 62 year-old film veteran had well and truly given up the routine that saw him stack on the muscle for turn in Mad Max, Lethal Weapon and even more recently as an addition to The Expendables.
However all that changed earlier this year thanks to a chance encounter at a restaurant in Sydney. During a solo dinner in June, Gibson was coincidentally sat next to Perth-based health coach Sam Jackson (no not that one unfortunately).
"We were just having dinner, he was seated at the table next to us and we just struck up a conversation because he was on his own," said 45 year-old Jackson when talking to The West Australian.
"We all got talking and he started saying how he has this belly he can't get rid of and I said 'Give me eight weeks with you, I'll get rid of it. I told him I'd teach him how to eat properly, and coach him through it."
And while you'd expect the commitment from Gibson to be an off-handed, empty promise over a few evening vinos, he came good, reaching out to Jackson three days later to kickstart his weight loss journey.
"I wrote him a meal plan, and an exercise program," said Jackson in her interview. "We talk easily 30-50 times a day on SMS regardless of what time zone he's in and we FaceTime a couple of times a week."
And Gibson seems pretty chuffed with the results, that have been primarily a result of healthier eating. "My clothes fit, my back doesn't hurt anymore, I sleep better," explained the actor in a YouTube video filmed with his weight-loss guru.
"Basically you're eating more often, but better," said Gibson of his new way of eating, which has seen him lose 14kg and 27cm from his waistline. "At least I fit in the mirror!"
Jackson spoke to New Idea to share Gibson's new diet plan, with a typical day on a plate consisting of a protein and legume-rich mix.
The Mel Gibson Diet Plan
BREAKFAST
Within an hour of waking
Omelette with tomatoes and capsicum.
SNACK 1
Three hours later
Zen Fuze Protein Shake.
LUNCH
Three hours later
Chicken with asparagus, broccoli and green beans and sweet potato.
SNACK 2
Three hours later
Zen Fuze Protein Shake.
DINNER
Three hours later
Grilled salmon with small baked potato and garden salad.