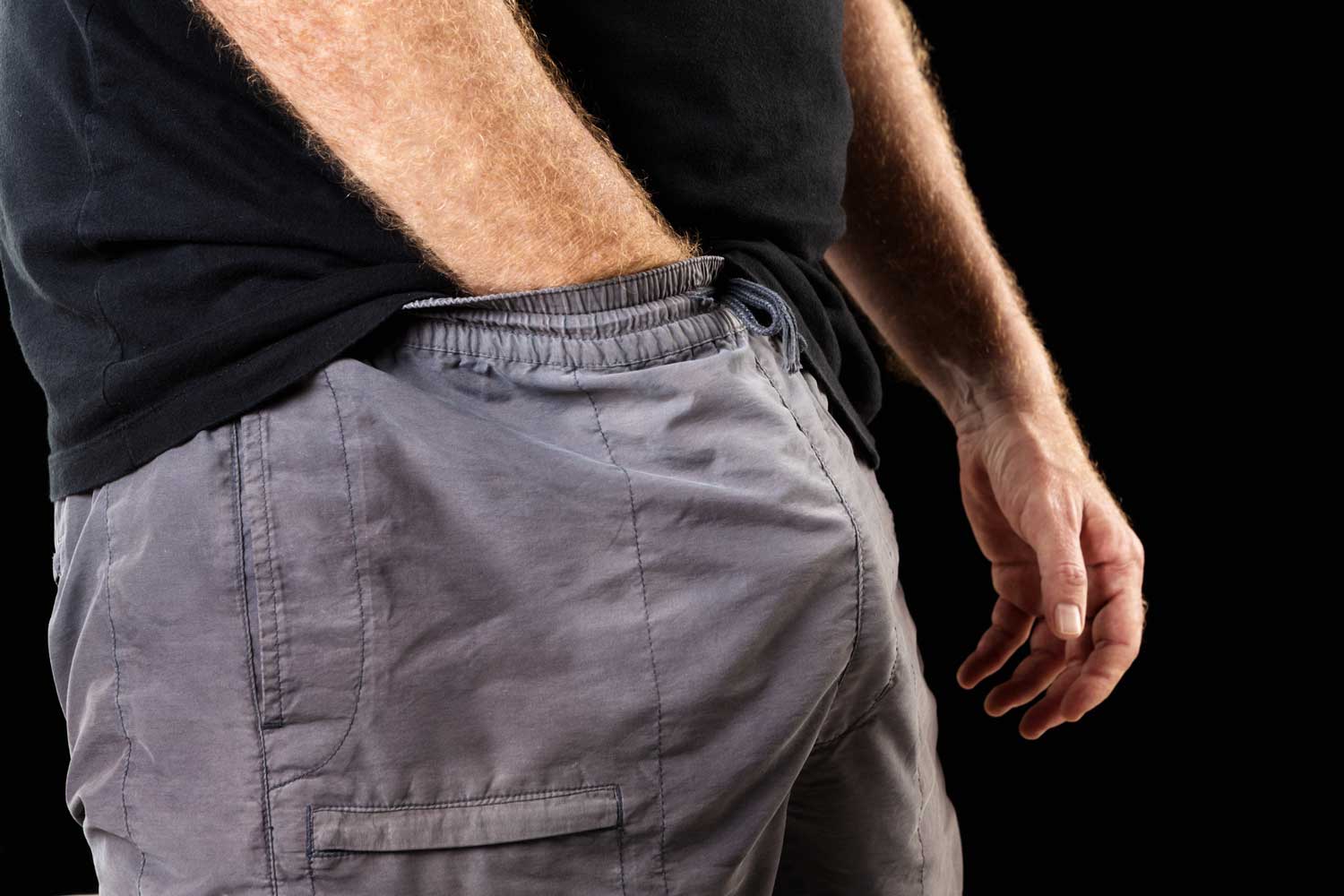 Wrong underpants? Adjust your crotch. Cold hands? Stick them down your pants. Checking if it's grown overnight? Yup, you guessed it: your touching your balls again. And it all adds up.
Now KP Nuts and Movember have done the hard yards, crunching the numbers to see how many times your feeling your crotch a day.
According to a survey of 2000, on average, men are touching their balls seven times a day. Reasons varied from adjusting their crotch to feeling nervous. While seven might seem like a lot, it doesn't compare to the 50 plus times one per cent of respondents claim. Meanwhile nearly a quarter stick their hands down there at least 10 times a day.
The research was used to highlight how many men aren't going for regular testicular checks despite having a regular feel around. Sixty-two per cent of participants haven't had their balls checked in more than 10 years while 11 per cent have never checked for bumps and grooves themselves.
Respondents added that they're more inclined to get their private parts checked only if they suffer an injury such as being hit in the balls.
"Testicular cancer is the most common cancer in young men and in most cases, if caught early, there is a 95 per cent chance of survival," says Kevin McNair, Marketing Director at KP Snacks.
"It's incredibly worrying that only 7 per cent of men talk to their friends about checking their nuts for cancer and only a third of have had them checked professionally in the last ten years."
"We want to raise awareness of how important it is for men to take control of their testicle health."