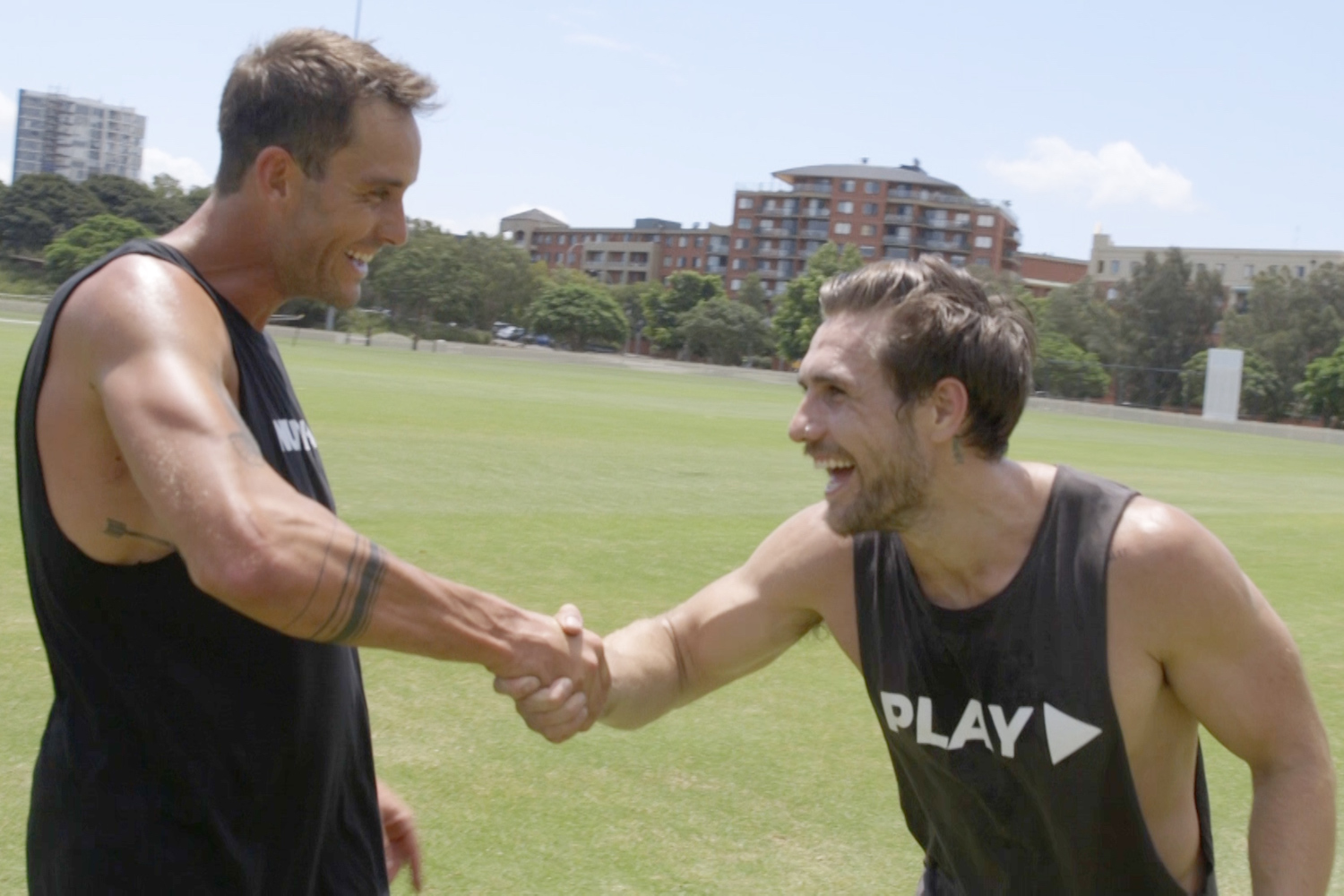 What happens when you pit the 2017 Nutri-Grain Ironman Champion against a 4 time CrossFit Games athlete in the ultimate battle of the fittest? One hell of challenge!
The 2019 Men's Health Challenge put two of Australia's fiercest competitors head-to-head in a 6 week training block, and now, it's time to pit them against each other.
Our first challenge followed the fitness and training programs of two very different, professional athletes; Ironman Matt Poole and CrossFit champ Khan Porter.
Now, the lads will get a taste of their own medicine as they battle it out in two very different workouts. You picked your side 6 weeks ago, now we see who comes out on top!
For his final Ironman shaping challenge, Pooley takes on Khan in a classic test of endurance; The Beep Test. Sure to bring back high-school PE class nightmares, the beep test involves shuttle runs between cones, with incremental reductions in time to complete each 'lap'. Work until failure, or until Pooley schools you in the art of endurance!
Safe to say Pooley has the Ironman title secured, taking out this round and levelling the scores at 1-1.