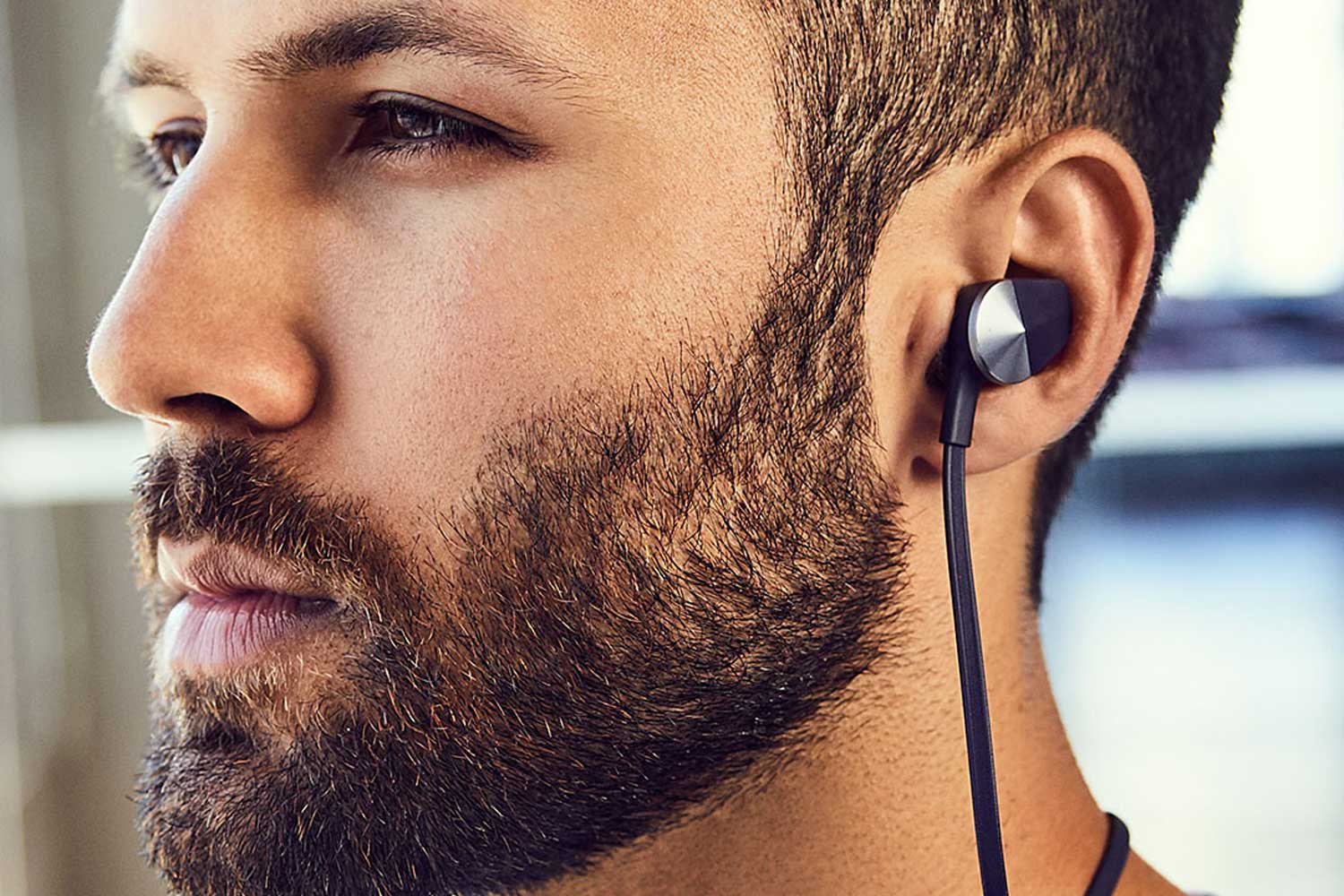 Making the leap from wired earbuds to wireless is at first an odd experience; the feeling of being tethered to your device while running is a strangely comfortable one. Going wireless I missed the rhythmic tug on my ears with every step. But I soon got over it as i was given the freedom to move my body without the worry of my earbuds dropping out.
Setup
The Fitbit Flyer is a solid piece of kit, delivering impressive sound for your workout with a slick, sweat proof design. The ear gels come in multiple sizes in the box plus your choice of wings or fins that allow for a snug, customisable fit. A three-button controller on the right hand side of the cable connecting the ear buds with built in mic, gives you volume and playback control. A small hard to find button power button on top of the right ear bud also controls Bluetooth pairing for your phone.
Sound
Although this is a Fitbit product, it provides no fitness data – it's purely an audio product which places it in direct competition with more established players such as Bose, Skullcandy and even Apple. But in terms of sound reproduction, the Fitbit more than holds its own with better bass than any previous earbuds I've used. The Power Boost audio mode provides some extra deep notes when you need to push just that little bit harder.
Battery
Fitbit says the battery will last 6 hours with a pleasant American voice telling you the amount of charge remaining when you turn the device on. They charge quickly via micro USB. Like all Bluetooth devices they are susceptible to inference (there is a black spot near the Men's Health office where they always cut in and out whenever I go past) and on the rare occasion, the left earbud has mysteriously stopped working at the end of an hour long run.
The Round Up
Wireless earbuds can take some getting used to, but once you make the leap, there's no going back. The earbuds were a comfortable fit – important for when you want to kickstart your fitness goals. At $199.95 the Fitbit Flyer is not cheap, but it is a high quality entry point to wireless buds with sound and build quality amongst the best in the field despite the lack of fitness tracking capabilities.
Thumbs Up
Comfortable
Great bass sound
Sweat resistant
6 hour battery life
Customisable fit
Thumbs Down
Prone to interference
Can easily slip out of the ear after a bit of sweat build up