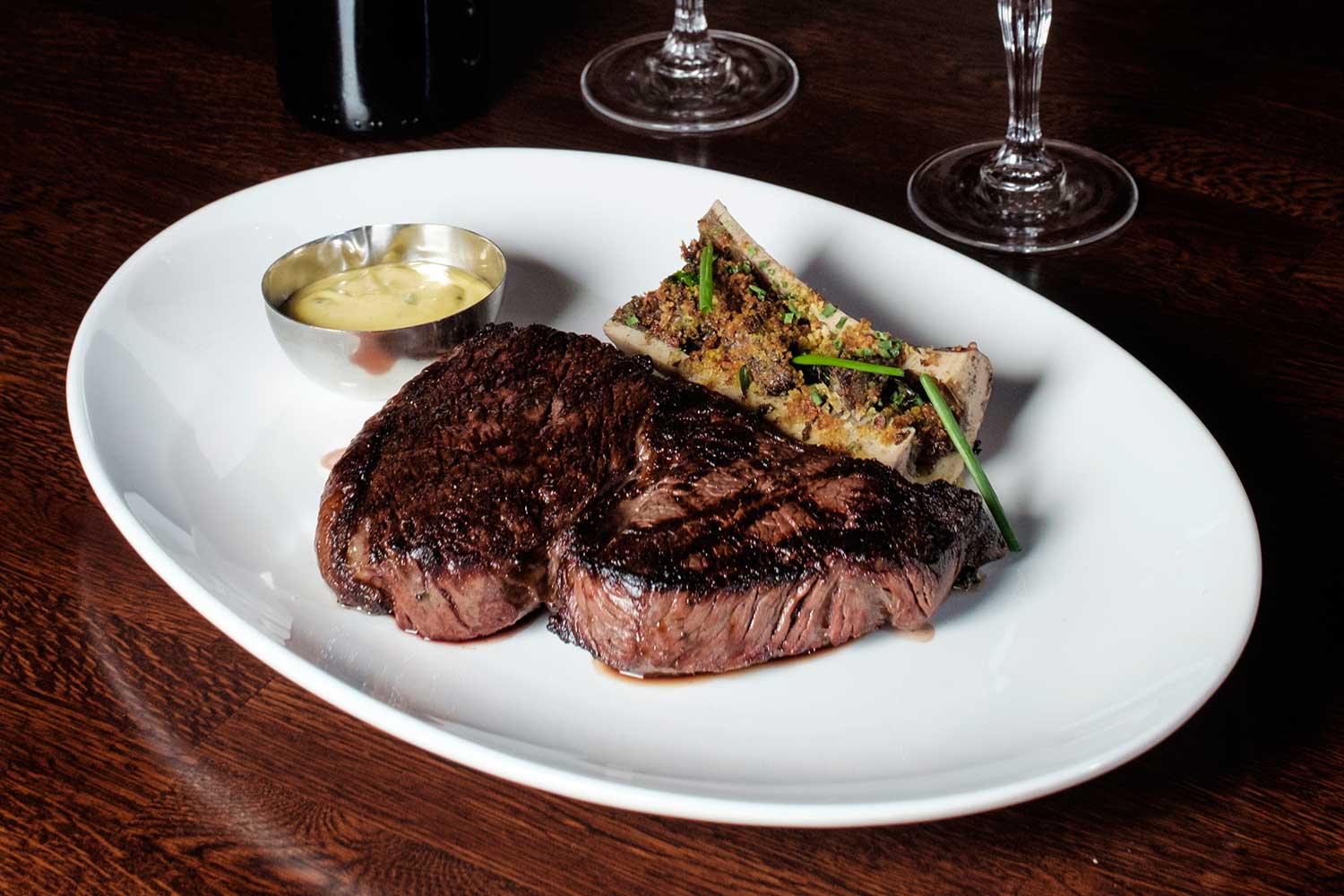 Proudly supported by
Whether you've lined up a barbecue with the boys or you're trying to impress your partner on date night, Mr G's Bar & Grill's recipe will make your steaks sizzle.
Ingredients
600g rump steak
For the Bearnaise sauce
2 egg yolks
125 gr melted and clarified butter
1 tsp tarragon vinegar
1 x small diced eschalot
Salt/ pepper
4 x tarragon sprigs
Squeeze of lemon
Chervil, fine chopped
For the bone marrow
1 x 12 cm split bone marrow stalk
1 x garlic clove
2tbsp Panko crumb
Chives
Thyme
Salt/ pepper
Olive oil
Method
For the Bearnaise sauce

Over a slowly rolling boil put the egg yolks & the vinegar into a bowl, whisk the yolk mixture over the steaming pot until the mixture has thickened and is "ribbony" and pale. Remove from the heat. Slowly drizzle in the warm clarified butter in an even drizzle, whisking all the time.

Add the chopped eschallot, chervil and tarragon, season and squeeze in some lemon for freshness.

For the bone marrow

Remove the split marrow using the other end of a tablespoon, it will lift and slide out. Cut into smaller pieces.

In a bowl, mix the Panko crumb with the chopped herbs and garlic, season,

Roast the bone until it looks like it is cooked, add the crumbed bone marrow back into the bone, drizzle with olive oil, roast in 200 deg Celsius oven for 6-7 minutes until golden brown.

For the steak

Season the steak generously with salt and pepper, and allow it to come to room temperature , char your steak to your liking. Rest the steak for at least 6-7 minutes. Serve with the bone marrow and Bearnaise sauce.