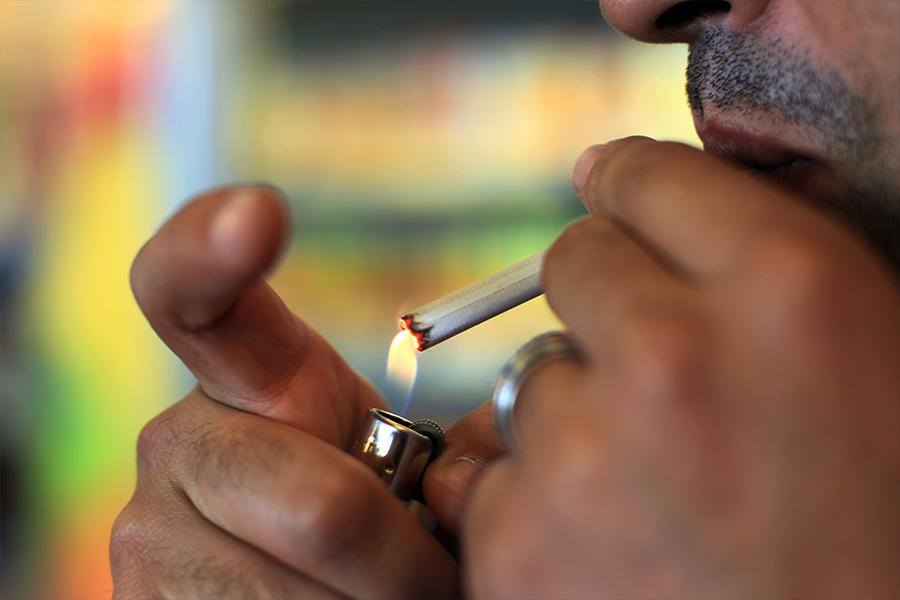 Smoking is definitely on the decline in Australia, with most offices, public spaces, and beaches all now smoke free. However despite the positive drop, there are still 2.6 million Australian adults lighting up on a daily basis according to the Australian Bureau of Statistics (ABS).
Despite the scary statistics, the ABS reports that rates of daily smoking are down 10 per cent on the previous decade, demonstrating the positive effect of anti-smoking campaigns and initiatives.
Further abroad, similar problems exist, with some nations getting a little more creative in their push towards cleaner lungs. A Japanese marketing firm is upping the ante, and giving its employees with added incentive to give kick the habit. If reduced chances of lung cancer weren't good enough incentive, Piala Inc is now providing employees with 6 extra days of annual leave in return for ditching smoking breaks.
"I hope to encourage employees to quit smoking through incentives rather than penalties or coercion", the company's CEO Takao Asuka explains.
Smoking is a huge health concern in Japan. A survey undertaken in 2016 found that 19.8 per cent of Japanese adults smoke, although the figures are on the decline.
Related: Ever Smoked? This Is The Diet You Need To Protect Your Lungs
"One of our nonsmoking staff put a message in the company suggestion box earlier in the year saying that smoking breaks were causing problems," Hirotaka Matsushima, a spokesman for the company, told The Telegraph. "Our CEO saw the comment and agreed, so we are giving nonsmokers some extra time off to compensate."
Employees were noting the impact of smoking breaks not only on their colleagues' health, but drops in productivity as a result of time away from their desks.
The company's employees have applauded the move. Before the incentive was introduced in September, it was noted that each smoke break taken took smokers away from their duties for 15 minutes. Given that their office is located on the 29th floor, taking a quick break outside isn't an easy feat.
The offer was made to the employees back in September and since then at least 30 of the company's 120 employees have taken advantage of the perk and taken extra time off, said Matsushima.
The extra time off work also addresses another major health epidemic affecting Japanese workers. The suicide rates are up by almost 45 per cent in some demographics, with overworking known to be a chronic contributor.
The trend seems to be catching on, in Japan at least, with other firms following suit. Back on home soil, it seems like an initiative that could really take off. Why not suggest it to your boss and lap up another week of annual leave, and clear the airways in the process?