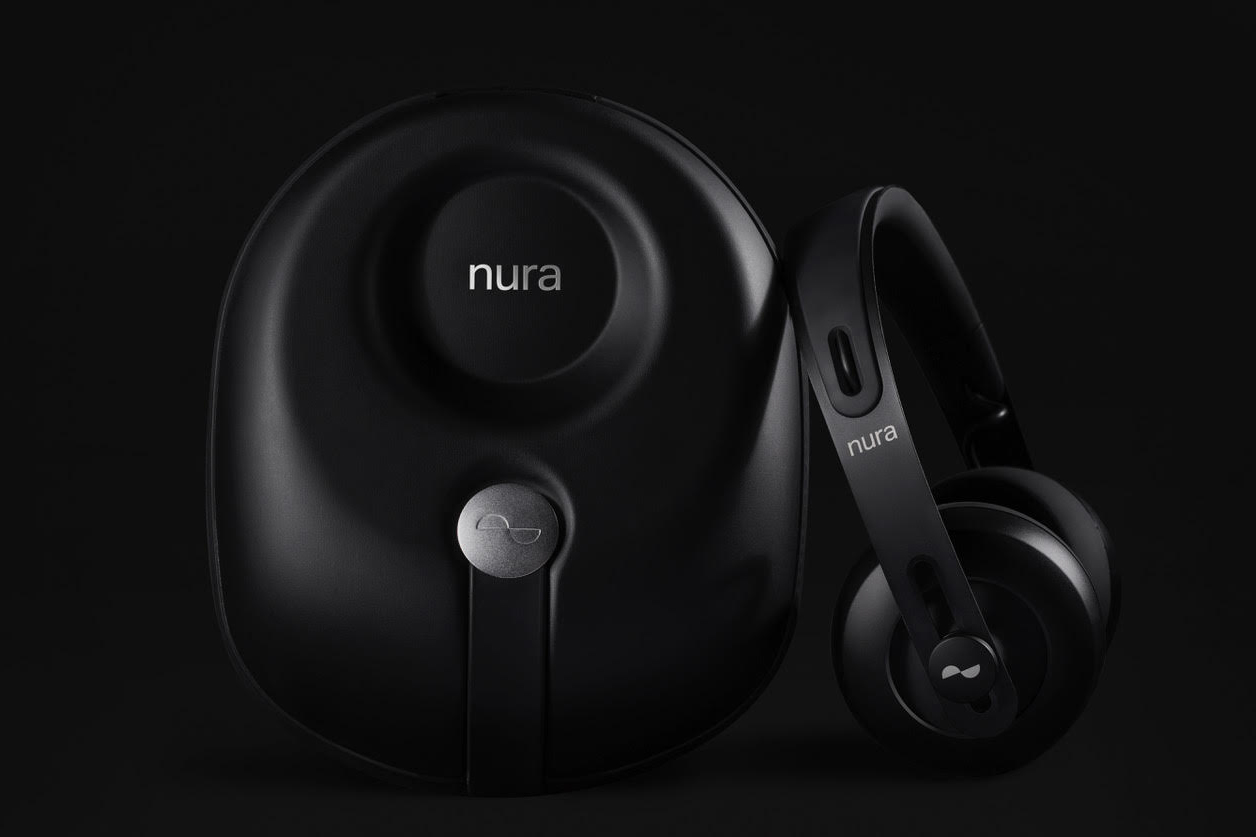 The wireless headphone market is a crowded one. Prices range from $20 to north of $800, but like most things, you get what you pay for. Sitting in the middle of the pack is Nuraphone. Australian company Nura launched one of the most successful Kickstarter campaigns in history in 2016, raising over $1.8M (their goal was $100,000), to launch a revolutionary new type of headphone that creates a unique sound profile for the user. These headphones learn how you hear and then deliver incredible "front row" sound.
Setup
The first thing you notice about Nuraphone is the earbud-within-the-can design. These are over-ear headphones with an inner ear-bud, giving you two layers of noise insulation.
After downloading the Nura app to your phone, you are guided through a very simple set-up process where the headphones will play a series of tones to calibrate the system to your hearing.
"It's the same test that's used in hospitals around the world to test new-born baby hearing," says says Nura Co-founder & CTO Luke Campbell, who prior to Nura worked as a ENT surgeon. "We've taken that technology and adapted it."
The headphones then play a music sample with the normal flat profile and then again with your new personalised settings. The difference is amazing. The bass notes are rich and deep and the treble peaks are right up the top. It can be so intense that you'll probably find yourself dialing the intensity back a bit from "front-row".
"Because the inner-ear bud is blocking the bass notes played by the outer speaker in the cup, the bass can be much louder so you can feel it against your skin giving you sense of being at a live concert," Campbell says.
Performance
In day-to-day use on my commute to work, the Nuraphone is fantastic at blocking out most external noise. The headphones are comfortable and the sound quality is far superior to just about any headphone I've ever used. The incorporated ear-bud design is a little strange at first, but you soon get used to it. I have to admit that although the ear-buds rest gently against the ear canal, after a couple of hours the pressure does start to get a little irritating. Thankfully, a short break seems to fix it.
The Nuraphone is solidly constructed from metal and silicon. Vents have been placed at the join of the silicon ear cup to allow them to vent hot air out the top while sucking in cool air from below. Nuraphone automatically turns on when it detects it has been placed on your head, with a soothing female voice welcoming you back by name!
Battery life is 15-20 hours on a full charge (which takes 3 hours) and there's plenty of audio warnings to remind you when you're running low. Charging is via USB, although with the lightning cable you can charge from your iPhone. A standard 3.5mm jack is also included if you want to plug your headphones in a non-Bluetooth device.
Bluetooth performance is by far the best we've tested in a headphone. Very few drop outs and when they do occur there is just the briefest of pauses in the audio.
These aren't the slimmest headphones on the market and I do feel a little self-conscious wearing cans that are noticeably bulkier than the latest Sonys on the train to work.
Update
Nura have just pushed through an over-the-air update which now gives the headphones active noise cancelation. When combined with the already very good passive noise cancelation, you are now able to enjoy your favourite tunes completely isolated from outside noise.
Nura has also added some functionality to the earphone touch pads allowing volume control (a very welcome addition) as well as Social Mode which utilizes the external microphones to allow you to hear your surroundings if you choose – this is great on public transport if you need to listen for an announcement without removing your headphones. Battery life also seems to have been improved and audible warnings now tell you how much battery remains.
Round-Up
Nuraphone is undoubtedly one of the best new headphones on the market and with the addition of active noise cancelation, just got even better. The sound reproduction is amazing and the personalised noise profiles really do make a huge difference, so much so that listening with another person's profile just doesn't sound right. At $499 they're not cheap but if you like feel of live-music in your eardrum then these are the cans for you.
Pros:
Active and passive noise cancelation works brilliantly
Terrific sound
Solid construction
Good Bluetooth performance
Cons: