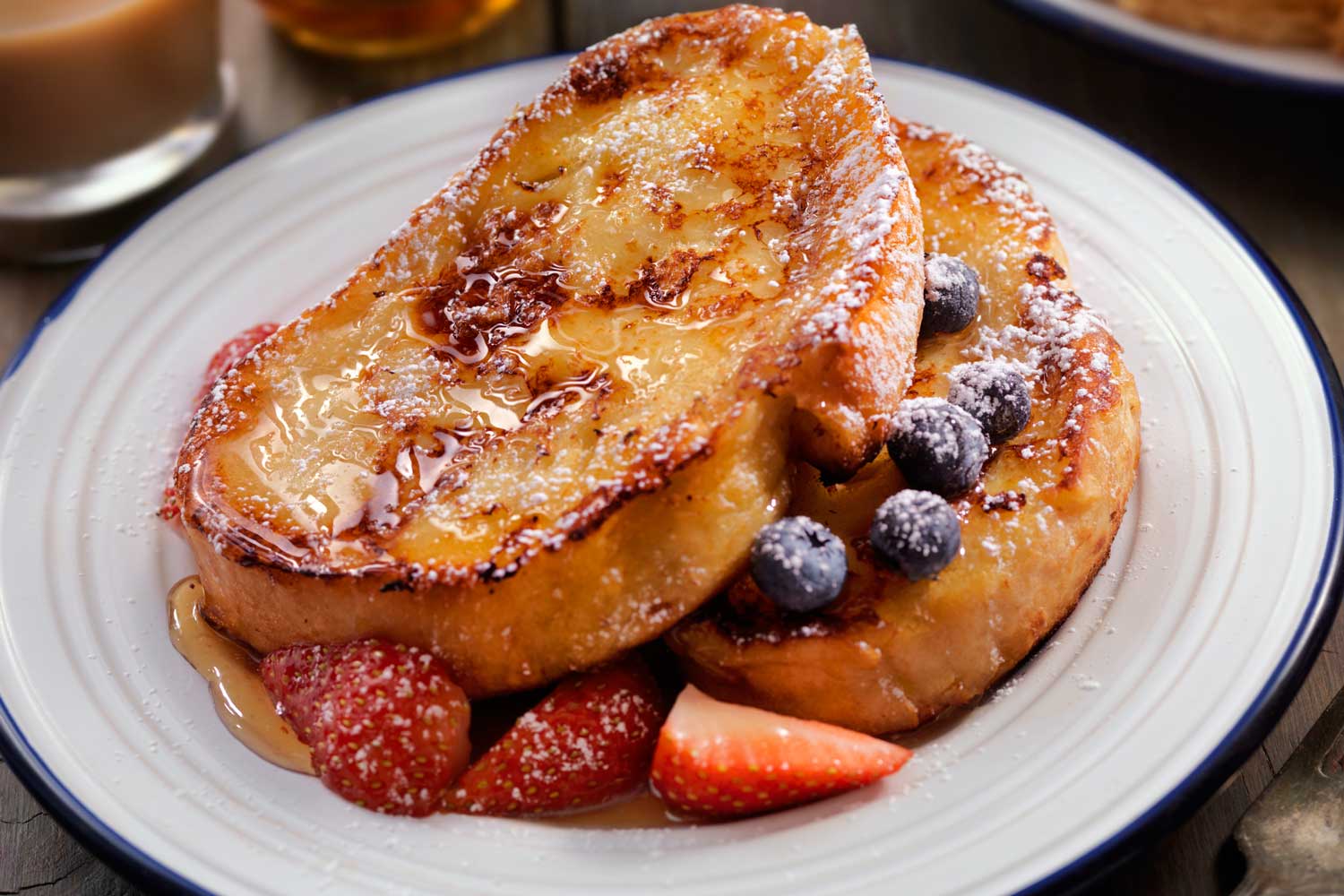 Put down the bacon sandwich – now there's a scientific morning-after breakfast option.
While you can deal with the bastard behind the eyes that follows a skinful of session IPAs with paracetamol and plenty of water, the toll that booze takes on your live is more pernicious.
But a study published in the Journal of Proteome Research has served up a tasty solution: give your breakfast a Gallic twist. The nutmeg used to spice French toast has now been proven to reduce liver toxicity.
The researchers found that nutmeg can help you avert liver damage by restoring healthy levels of various lipids and acylcarnitines in your body. In addition, a compound called myrislignan had a protective effect against liver damage – so it'll help limit the harm inflicted by alcohol's inevitable assault next Saturday night, too.
RELATED: 8 Ways To Cure A Hangover
It may not be in your repertoire, but French toast is a simple dish to master, taking just six minutes to cook.
Whisk together eggs, milk, salt and nutmeg, then dunk in a couple of bread slices. Fry for three minutes on each side, and you're done. Be liberal with the maple syrup, too – it contains 54 antioxidants, five of which are unique to it.
A University of Tokyo suggests that it could act as a further salve to your poor liver. Serve with a strong coffee and the Sunday papers.