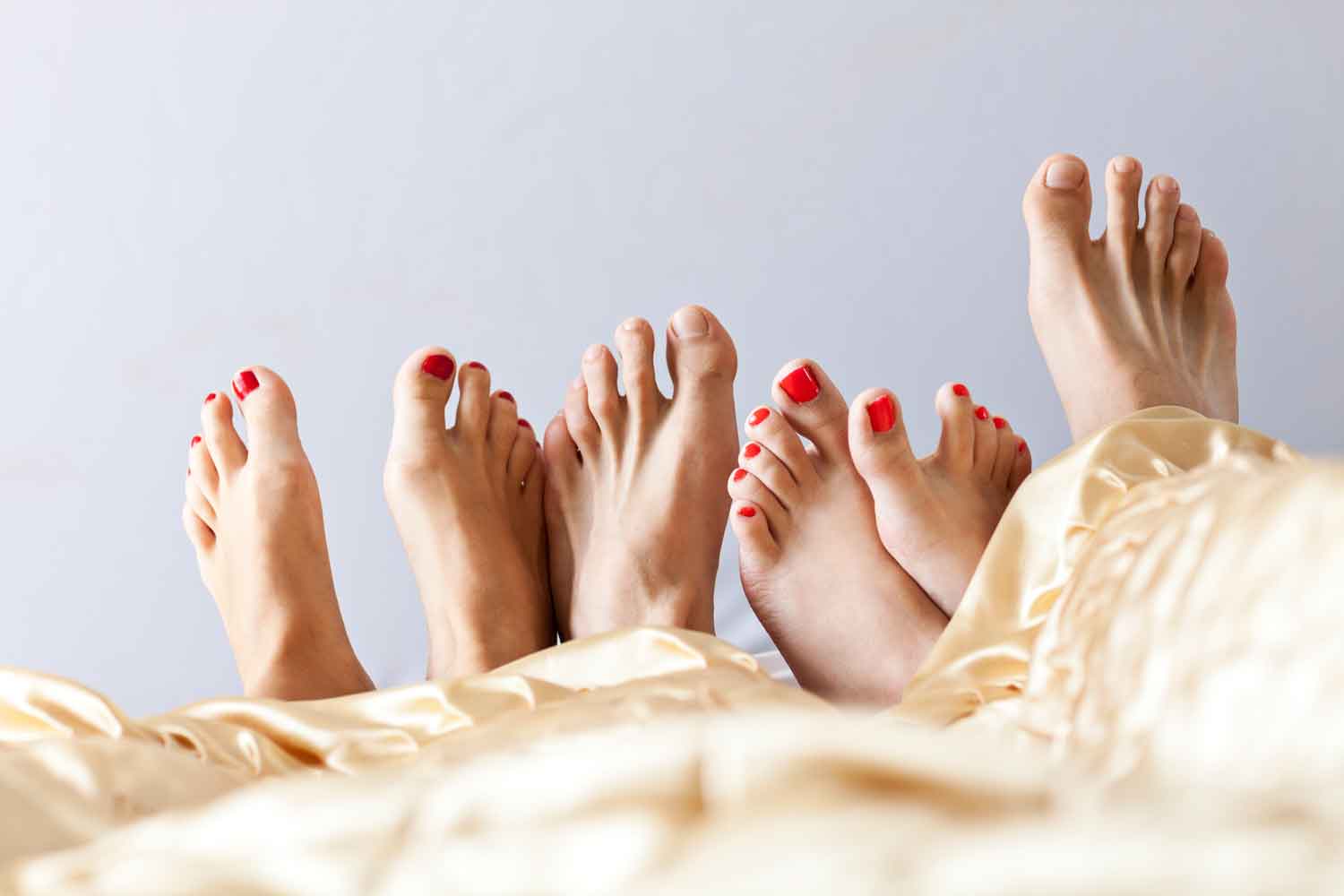 Ever wondered what your neighbour might be looking up when he's got the house to himself? Chances are it ain't vanilla.
A study conducted by dating app Jaumo analysed more than 24 million google searches over a year-long period to find out the most popular sex searches.
And when it comes to your Aussie neighbours, most just want to see a good threesome with 39 per cent searching for the popular sexual activity. After a Mènage à trois, doggy and anal quickly followed.
RELATED: These Are The Porn Videos That Women Are Watching
However, unexpectedly, cuckholding (when a man enjoys watching his wife have sex with another guy) ranked highly.
The findings also suggest that Australia fares quite differently to countries around the globe.
Interestingly, cuckholding, which is generally considered quite taboo and has long been a favourite of swinging couples, ranked quite highly across European countries. Meanwhile, spanking ranked low across the board.
RELATED: The Truth About How Porn Affects Your Sex Life
"We were interested to see which sex-related terms people commonly search for in different countries, so we looked at five words related to sex, including threesome, cuckold, anal sex, spanking and doggy," notes Jaumo.
"The results gave an interesting insight into sexual preferences across the globe.
"We found that conventional threesome is still among the most searched sex terms in English speaking countries, while cuckoldry was more searched in the Spanish speaking world.
"German interest is equally spread, with as many people searching for spanking as doggy, whereas the Portuguese were more likely to search for anal sex, threesome and cuckold. Meanwhile, Italians showed a clear interest in cuckoldry."