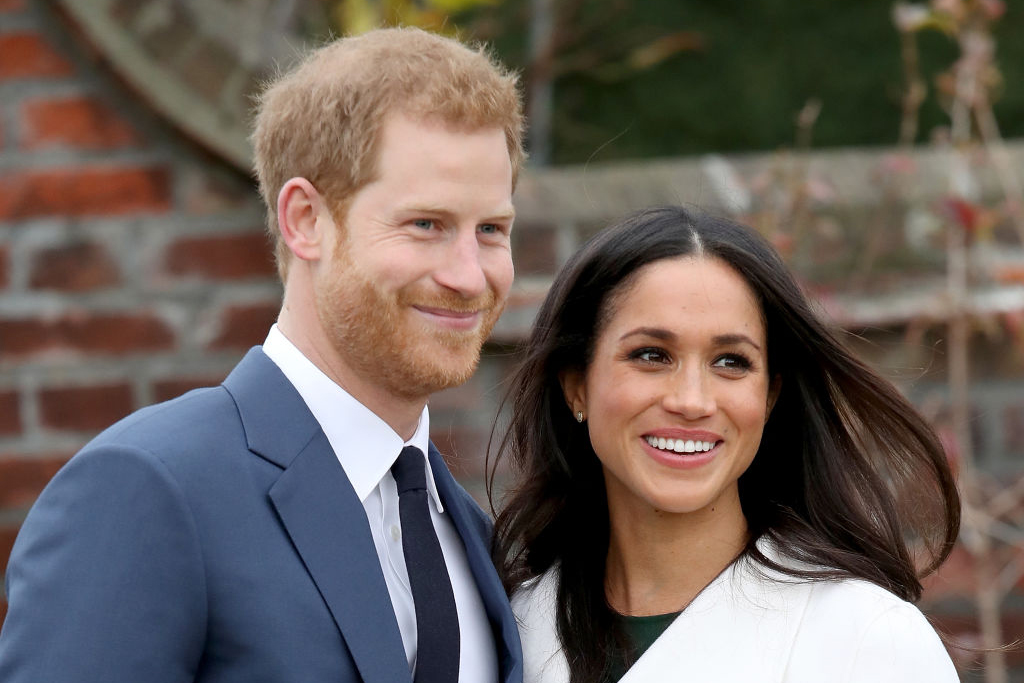 While we're used to hearing about brides going on pre-wedding diets, it's refreshing to hear this time it's the groom, and not just any groom, Prince Harry.
It seems Meghan Markle's healthy lifestyle has rubbed off on her future hubby, with reports that the Prince is ditching his unhealthy habits ahead of their big day on May 19.
According to royal expert Katie Nicholl, Harry has cut out carbs in favour of quinoa and kale and healthy juices and has reportedly joined an exclusive $1000/month gym, KX (pronounced 'Kicks' apparently).
The gym boasts a host of first class amenities, including robes, a concierge, slippers, free personal care items, perfumes… oh and gym equipment too! Whilst it does sound like Harry has a membership to a hotel, we're assured he has been training. According to sources, he's been working out three times a week with a personal trainer at the club.
"Meghan has completely changed Harry's diet. She's got him juicing and he has lost at least half a stone, which is a lot for someone as skinny as he is," a source tells the Daily Mail.
"They have bought a top-of-the-range juicer and she has him on fruit and veg smoothies. She's also weaning him off meat."
Add this to the fact that Meghan has already managed to get the royal heartthrob to give up smoking and cut back on the booze, although a one source tells NY Daily News that is so they can start trying for a family as soon as possible.
"It's no secret among friends that they want to start a family immediately," says the source.
"One of the reasons she got him to quit smoking is because smoking affects sperm production."
Although notorious for his partying ways, Harry is no stranger to dedication when it comes to getting physically fit.
Harry has had an extensive career in the military, known as Captain Harry Wales when he's at work in the Army Air Corps. "The Official British Army Fitness Guide" gives insight into just how conditioned anyone in Harry's position would have to be. The required fitness levels and physical demands of active soldiers are extremely high, with the book outlining the basic weekly exercise regimen Harry would have endured to reach fitness level 4.
Incredibly, the 200 year old training regime is largely based on training principles involving body weight and odd-objects, with the notable absence of traditional gym equipment and weights. That's not to say equipment is never used, but the theory suggests that soldiers can train for functional strength, anywhere and everywhere.
See if you can hack Prince Harry's military workout here.
—