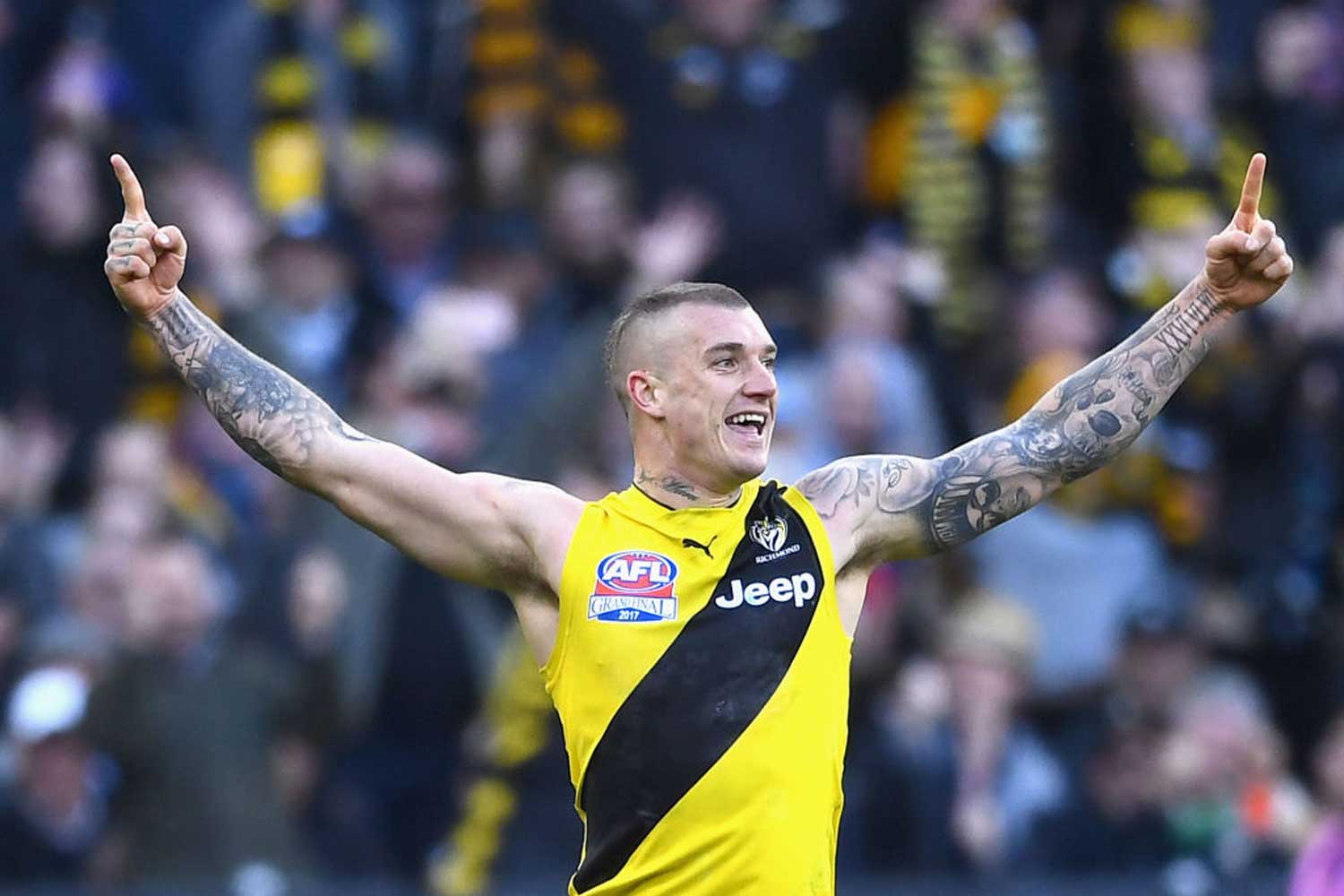 With sport stars on multimillion dollar contracts and all hope of a club winning a prem on their shoulders, it's no surprise that teams are keen to keep players under cotton wool when they're not on the field. But what exactly is off-limits for the AFL and NRL's best? One footy WAG has shed a little bit of light.
Rebecca Judd, the wife of AFL royalty and former Carlton captain Chris Judd, has opened up about the league's secret list of activities that players are prohibited from taking part in.
While hosting KISS FM radio show, The 3pm Pick Up, Judd explained to her co-hosts that it's not just action sports that players have been barred from. Along with snow sports such as skiing and snowboarding, skydiving makes the list and surprisingly, so did mixed netball.
Judd only found out herself after her and Chris went skydiving when they first started seeing each other.
"For some reason, either him or me, had this silly idea to go skydiving. But he wasn't even allowed in his contract," she told the show.
RELATED: Three AFL Greats Share Their Tips On Leadership
"He was playing for the West Coast Eagles at the time…No skiing, no snowboarding, no skydiving."
Her co-host, Katie 'Monty' Dimond, was surprised to hear of the list, prompting her to quiz Judd about less extreme sports.
"What if they wanted to be in a mixed netball team? Are they allowed to do that?" Monty asked Judd.
"No. They're not supposed to," Judd replied.
But while there's a list of off-limit activities, turns out a lot of players are taking those guidelines with a pinch of salt.
RELATED: How AFL Star Josh Gibson Is Staying Fit After Footy
"A lot of football players will sneak off to a ski field on the weekend," Judd adds.
"In October, in the off season, we used to go to Queenstown and ski."
All it takes is a torn ACL or a dislocated shoulder to get found out and throw a club into disarray.
Rebecca Judd's husband Chris retired from the AFL in 2015 after an illustrious career with the West Coast Eagles and Carlton, captaining both clubs and turning out for a total of 279 games.