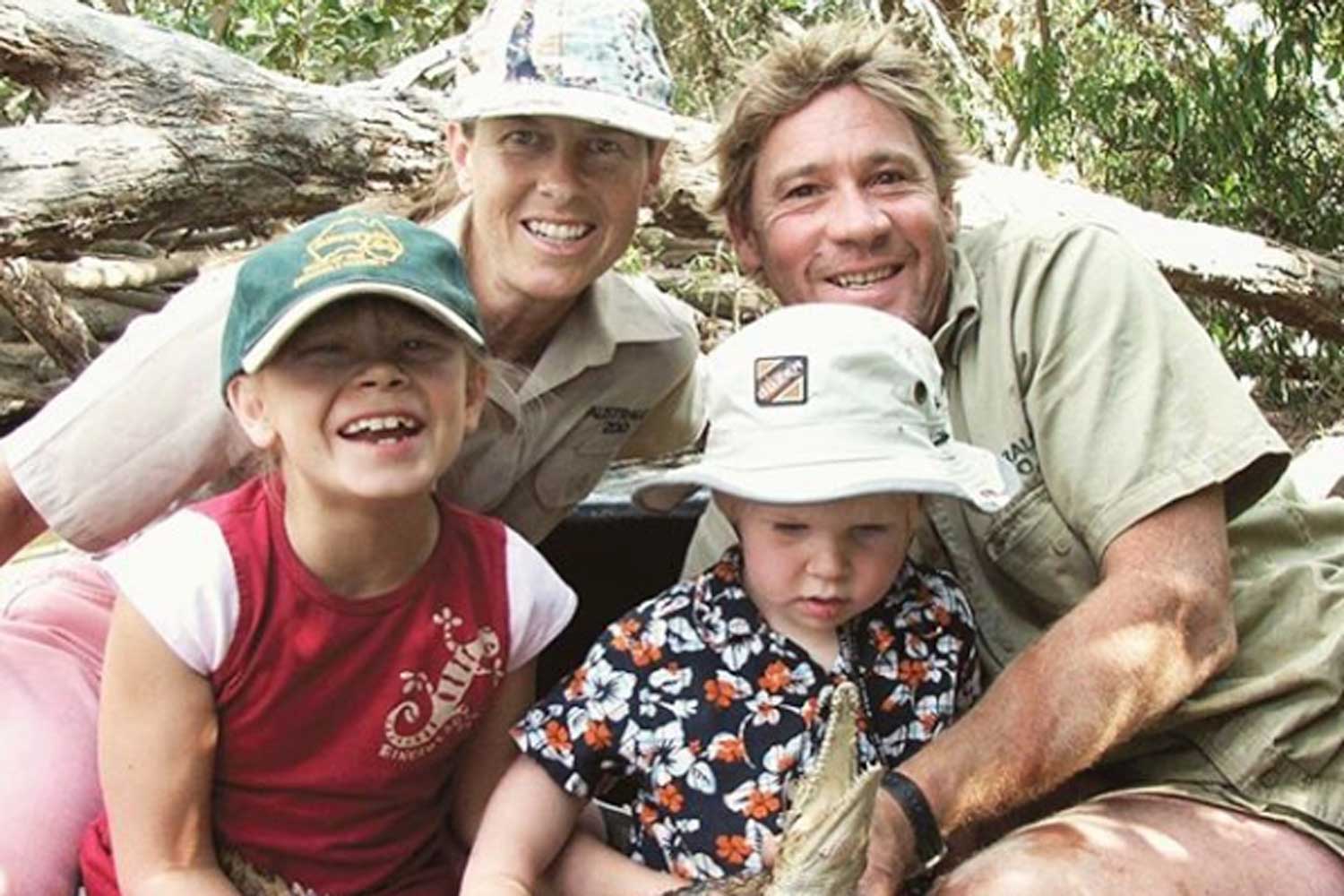 Robert Irwin really is following in his dad's footsteps.
The 15-year-old has honoured his late father with a photo that shows he really is the spitting image of Steve Irwin.
Watch the full story below
The two pictures, taken 15 years apart, shows both Steve and Robert standing in the same position, wearing the same outfit, and feeding the very same crocodile named Murray.
"Dad and me feeding Murray … same place, same croc — two photos 15 years apart," he wrote in the caption.
This isn't the first time Robert's resemblance to Steve has been pointed out – last year, Lisa Wilkinson shared this photo of the father and son when they were around the same age.
Along with his older sister Bindi and their mother Terri, the Irwin family have been honouring Steve's legacy since his passing almost 13 years ago.
But Robert has also carved a name for himself as a wildlife photography enthusiast – in 2016, he was runner-up in the junior category of the Australian Geographic Nature Photographer of the Year competition.
Robert's also followed his father in hitting the late-night television circuit in America, with multiple appearances on NBC's The Tonight Show Starring Jimmy Fallon.
This guy originally appeared on 7News