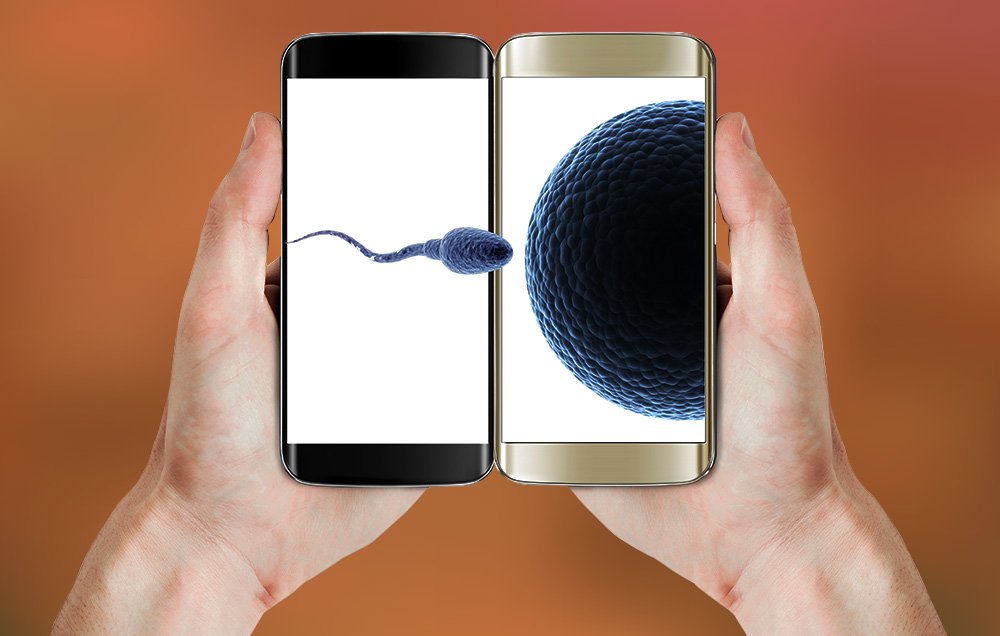 And the accuracy rate wasn't unchanged at all when untrained users – yes, like you – performed the analysis with the device, MedPage Today reports.
Here's how it works, according to NPR. Simply load a small amount of your sperm sample on the disposable microchip, which you'll then slide into the phone's attachment through a slot. That turns your phone's camera into a microscope.
Finally, you'll run the app, which will allow you to see a video of the sample while the program runs its analysis on your sperm.
And no, your sperm will never come into direct contact with your phone,NPR reassures.
Now, there are already some sperm-testing smartphone devices on the market, but this is the first one out there to test both count and motility, reports NPR – and that gives a more complete picture of sperm quality. What's more, it didn't cost a lot to make the device, which is also important since testing at fertility clinics can be pretty expensive.
The researchers are still planning more testing on the device, but they hope to eventually submit it to the U.S. Food and Drug Administration (FDA) for approval.
This article was originally published on MensHealth.com