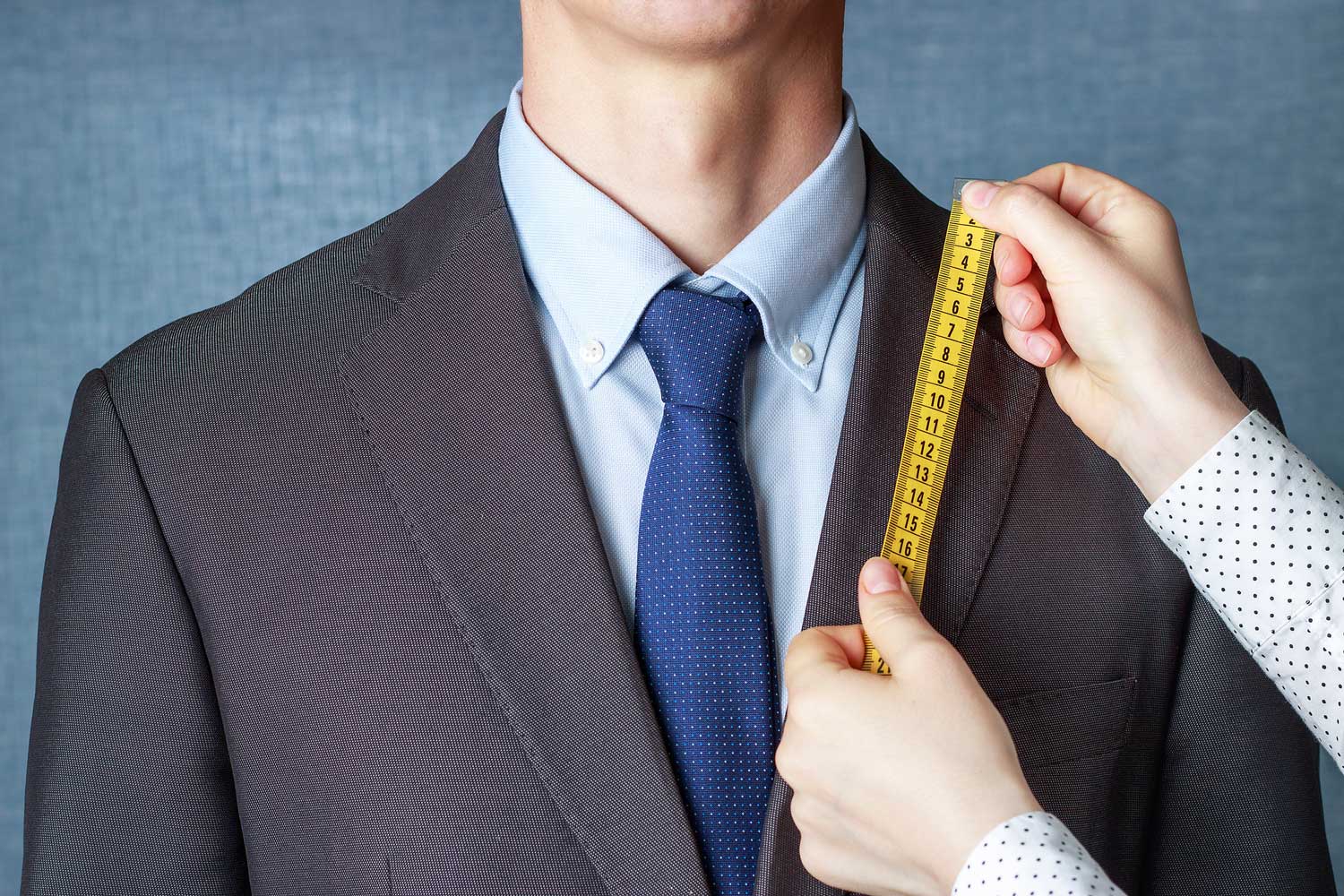 No need for high heels. Head of Menswear at The ICONIC Tom Simpson has put together 7 style hacks to help you gain an extra inch and look slimmer at the same time. Here's how to look taller with a few savvy styling tricks.
1. Choose small scale patterns
Shorter men are often told to steer clear of horizontal stripes, but I disagree with this advice. In my experience, the direction of your stripes doesn't matter nearly as much as the size and thickness of the featured stripes and patterns. Opt for thin stripes and lines, and smaller-scale patterns to draw attention away from your height. Avoid thick horizontal lines and checks at all costs, as these thicker lines can make a man look shorter than he is.
My top stripe picks for men wanting to look taller include: Hollister Long Sleeve Muscle Fit Oxford Shirt in Navy Stripe, Tommy Hilfiger Slim Gingham Check Shirt, Oliver Spencer Fishtail Trousers
2. Wear

fitted clothes
A general rule of thumb is the more oversized or baggy your clothing is, the shorter you'll look. Go for clothes that fit your body, especially your legs, as this will highlight your body from a vertical perspective rather than horizontal. I always recommend slim fitted, or thin light-weight fabrics.
Some great slimline options are the: Staple chino pants, Levi's 512 Slim Tapered Jeans and the Slim Fit Stretch Poplin Shirt from Lacoste.
3. Wear low contrast outfits
One of the easiest and quickest ways to create the illusion of height is to wear colours within the same colour spectrum. Wearing similar coloured tops and bottoms stops the eye from breaking the body line, elongating the body in the process. The key is to avoid stark colour contrasts between your top and bottom halves. For example, if you're going for dark jeans or chinos, choose a dark coloured shirt to match.
4. Skinny ties
When it comes to suiting, choose a slim tie to help build the appearance of height. The aim is to encourage people's eyes to move easily along the line of your outfit. Wider ties will draw attention to your chest, while skinnier ties encourage the eye to move up and down your body making you appear taller.
My top picks are the Rumi Artelli Wool Tie, Staple Superior Yates Stripe Tie and Davon from Politix.
5. Choosing the right shoe
Don't overlook the shoes! The right pair of shoes will significantly contribute to the lengthening effect you're trying to create (and no, I'm not suggesting shoes with hidden lifts in them). Select a slightly pointed sneaker, boot or dress shoe to elongate your overall look, and avoid big, bulky shoes which will make you look shorter. I also suggest keeping your pants and socks the same colour as your shoes to make it harder for the eye to distinguish where the leg ends and the foot begins.
I suggest: Nike air force 1 to offer height without looking bulky; RM Williams use a heel to elevate, however If you like gusset boots, avoid raised toe boots or Clarkes Originals
6. Roll and tuck
Sometimes a few small tweaks to your outfit will give you the boost you're looking for. For example, if your shirt sleeves feel a bit too long, try rolling them up for a smart, yet laid-back look. Longer sleeves can make stocky men look even stockier and shorter than they really are, so this is a really simple way to create the appearance of height. Similarly, try tucking your shirt into your pants rather than letting it hang loose – this will look more stylish than an oversized shirt that hangs past your zipper.
7. Fewer and better accessories
Accessories will either help or hinder your outfit, so choose them wisely. A mistake I've seen some guys make is choosing accessories that aren't scaled to fit their stature. For example, chunky and oversized watches, scarfs, hats and glasses can look disproportionate when worn by shorter guys, and this can again draw attention to smaller body features. Instead, opt for more understated options.
My top picks for accessories are The Time Writer watch from The Horse, Ray Ban Round Metal Glasses, and Polo Ralph Lauren Sailor Stripe Scarf.