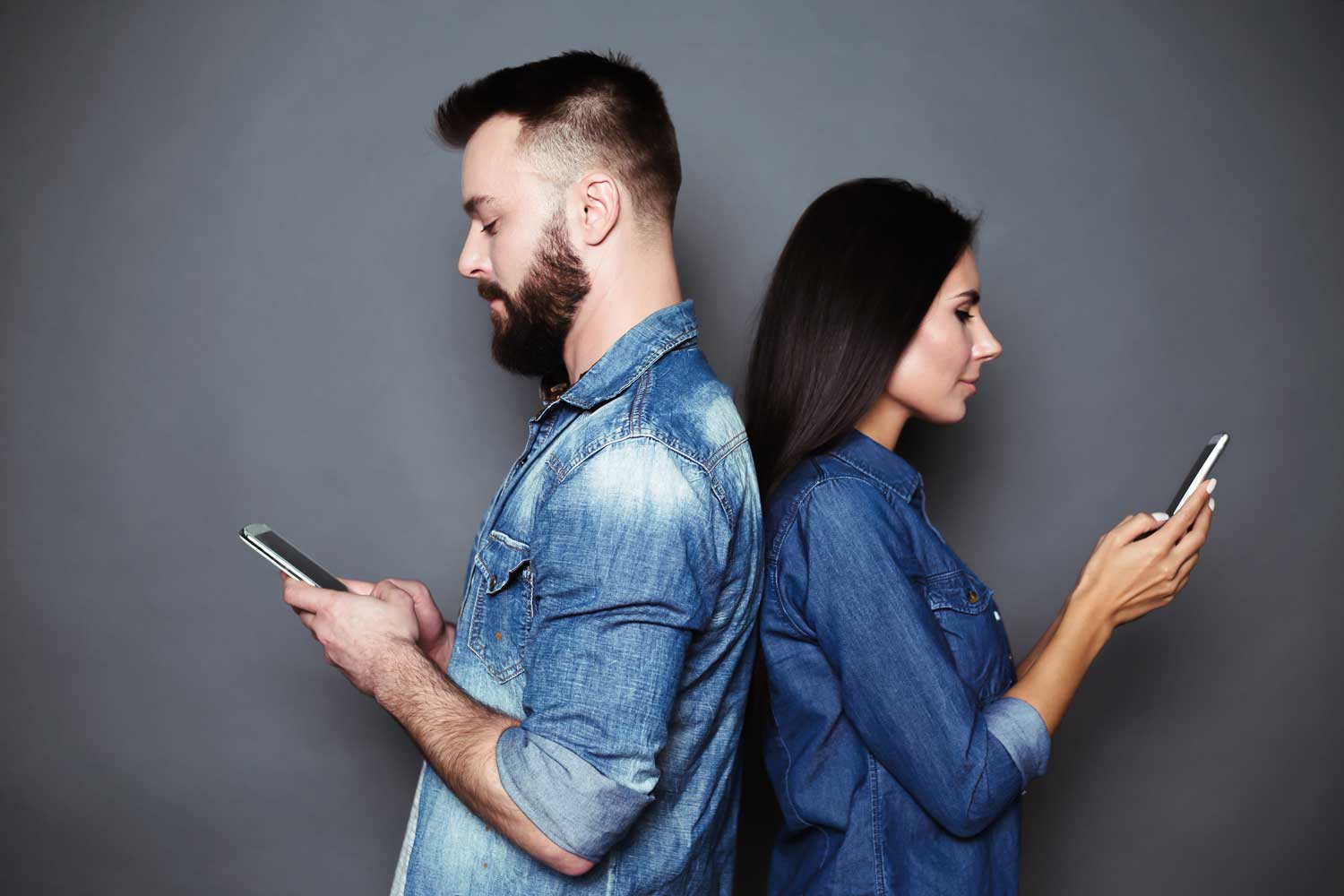 It's one thing to get a girl's number, but setting up the date? That's a whole new ball game. Not only are women analysing and dissecting every word and emoji you send, they're also judging and determining if you're the right fit based on every text you write. And now a new study has found out exactly what you should avoid sending.
A new survey carried out by Match.com, featuring 500 poms aged over 25 has found the most off-putting texting habits among young daters.
The biggest turn-off? Forty per cent of respondents said if their new love interest answered only one of several questions they asked, they were already in the dog house. Meanwhile, 35 per cent aren't fans of too many messages.
"Messaging after the first date is always a daunting prospect. "It's easy to get caught up in the excitement of someone new, especially if the date has gone well," says Match's dating expert, Vicki Pavitt.
"But, as the research shows, it's clearly important to carefully craft the content of your messages if you want to ensure a second or third date and be able to make the real-life connection face-to-face."
Some are more obvious than others: taking too long to reply bothered a third of participants, while a different third of answering volunteers aren't interested in people playing hard to get.
There's more useful data: 34 per cent of people don't want to see a corny selfie. In addition, a third will not appreciate bad grammar. Oh, and please don't use "babe" or "bae" without getting the green light.
Fortunately, the research does provide insight into the type of text singles want to receive. Sixty-three per cent of Brits would prefer to receive one thoughtful message a day rather than a lot of empty chat throughout the day.
And the worst emoji? Twenty-Six per cent reckon leave the poo emoji out of your chat and thirty-nine percent will frown at overusing emojis
When it does come to emoji use, here's the low-down on what works and what doesn't:
Top most off-putting emojis:
????

????

????

????

????
Top emojis used to flirt:
????

????

????

????

????