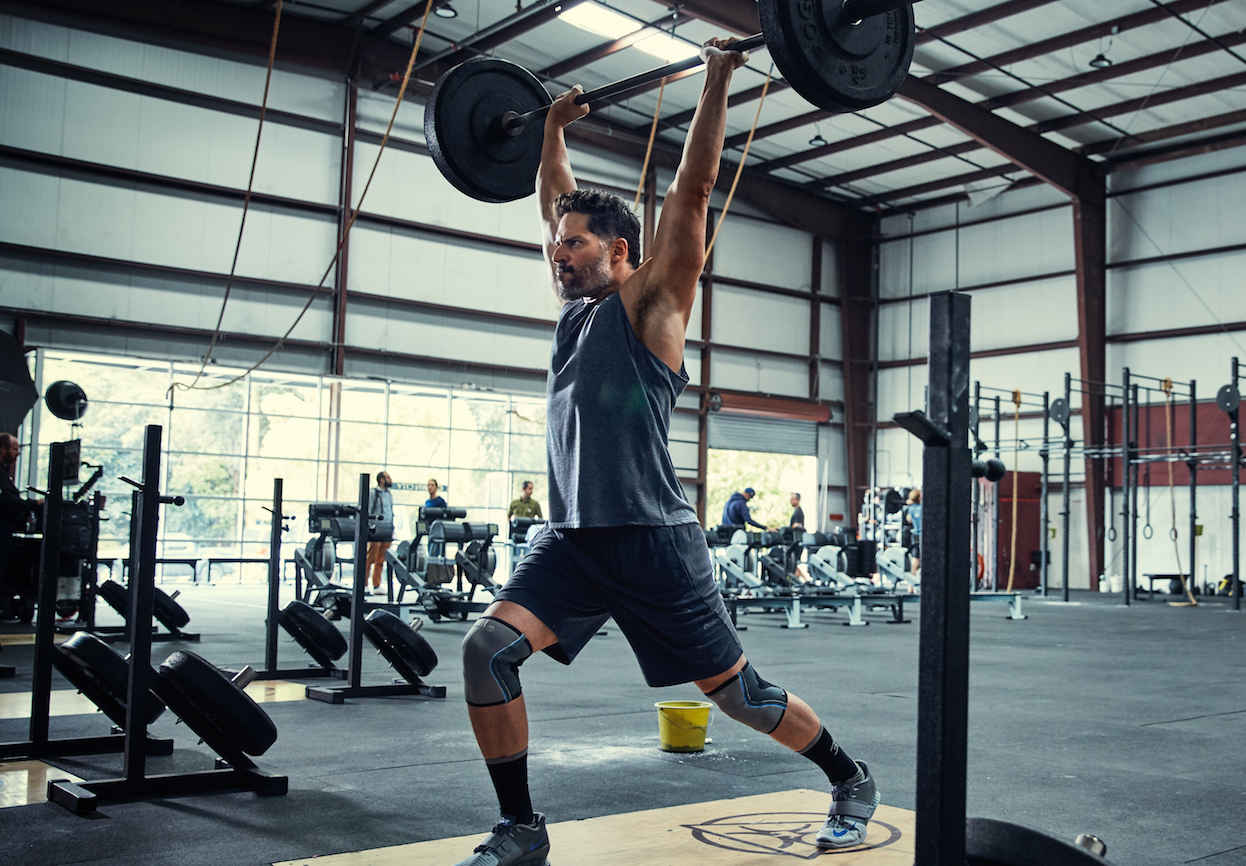 There are some people who, when they butt their heads against life's ceilings, are content to go no further. Joe Manganiello is not so easily discouraged. Case in point: the actor literally raised the roof of his home gym.
"When we moved in, I met the contractors to figure out how much room I had to go up or down," the Pittsburgh native explains from his adopted Los Angeles. "It turned out I could go up 30cm. Just enough for proper overhead presses." Sensibly, he also had the floor rubberised. "You can snatch squat, you can drop your weights . . . You can do whatever you want."
Provided what you want to do falls under the umbrella of "training like a beast", then Manganiello's home gym is a veritable pain cave. "I've got the Rogue Monster Rig – you can do any lift you want off that," he says, before listing his arsenal of metabolic weapons. "I've got a full set of dumbbells and kettlebells, a Concept2 rower, an assault bike . . . What else do I have?"
Well, try a glute-ham developer, cable machines, pull-downs, low-rows and, thanks to the generosity of equipment manufacturer Onnit, a collection of maces and clubs. As a particularly nice touch, they also kitted him out with a werewolf kettlebell – a nod to the role that brought him to prominence, as the lycanthrope Alcide Herveaux in the HBO series True Blood. "I've got chains, resistance bands – all the toys." says Manganiello.
It's hard to imagine a less comfortable man cave…
For the full story and Manganiello's full-body muscle-building workout, check out the August issue of Men's Health. Onsale July 10!