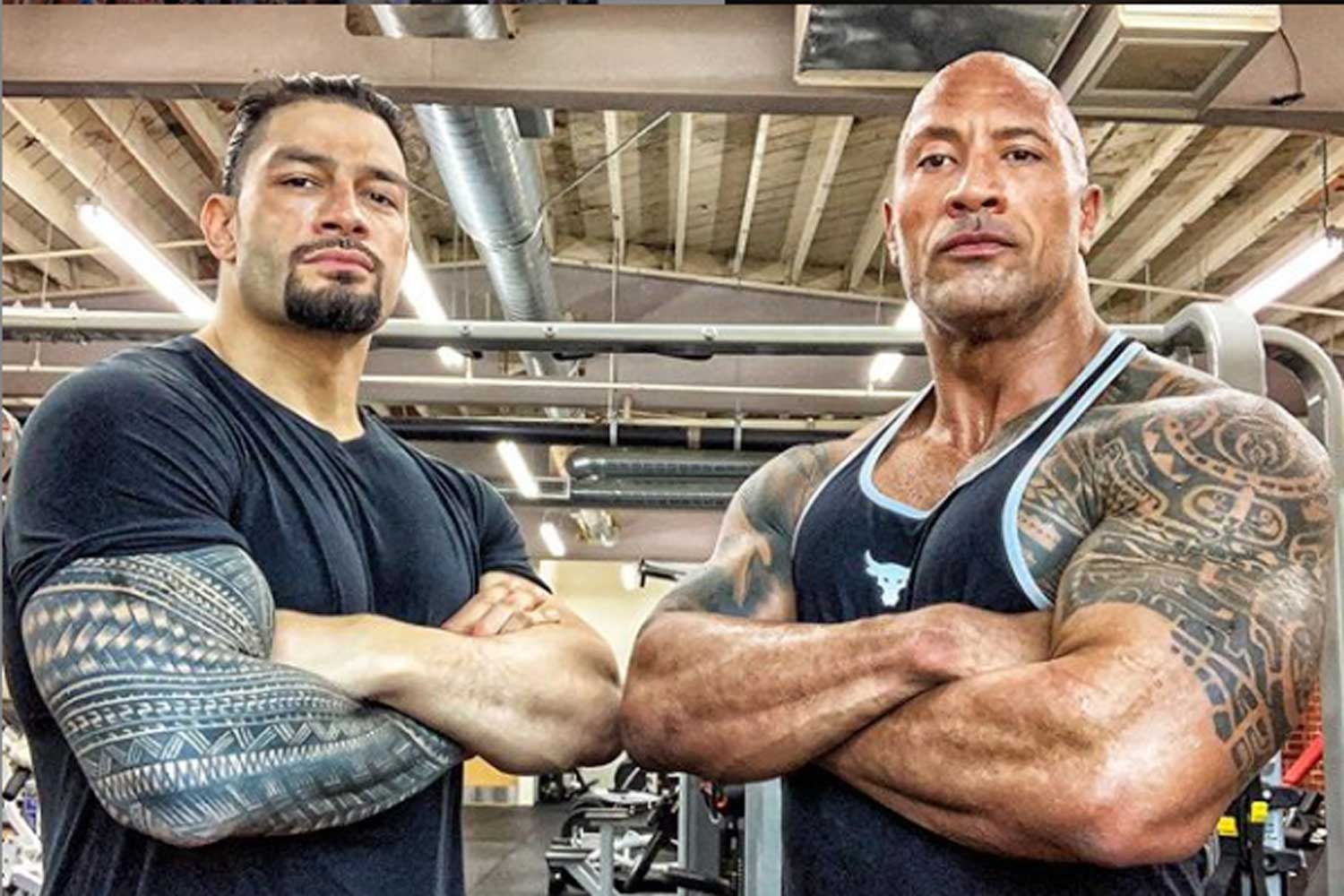 You don't get as swole as Dwayne "The Rock" Johnson without committing to your fitness, and that means working out everywhere you go. The actor has something of a reputation for being a little bit extra when it comes to his workout facilities—or as he calls them, his various "Iron Paradise" locations.
Johnson has just added to his collection, building a new gym at his family's farm in rural Virginia. He shared a short tour of the facility with fans via an Instagram video this week.
"Here's a peek at my new Iron Paradise I built out here in the country on my Virginia farm," he wrote. "My property is on protected Civil War land, so the mana & spirits you feel out here can be quite powerful. Always makes for great ???????????? workouts."
Check out his gym in the video below.
"Welcome to heaven," he grinned, panning the camera around to reveal the vast array of equipment, before adding: "Back to work!"
The Rock has a habit of taking his extensively equipped traveling gym with him wherever he goes: he relocated his HQ to the Hawaiian jungle last year while he was there filming Jungle Cruise and Hobbs & Shaw. It consisted of 50,000 pounds of steel and iron equipment, which required an entire dedicated team of people to transport and assemble.
If you want to train like The Rock, but don't happen to be living on haunted Civil War land, you can still pull it off. You can try different moves you to incorporate into your workout, such as rope tricep pressdowns, which target your arms and triceps, plank shoulder taps which strengthen the core, and dumbbell shrugs for your traps.
This article originally appeared on Men's Health