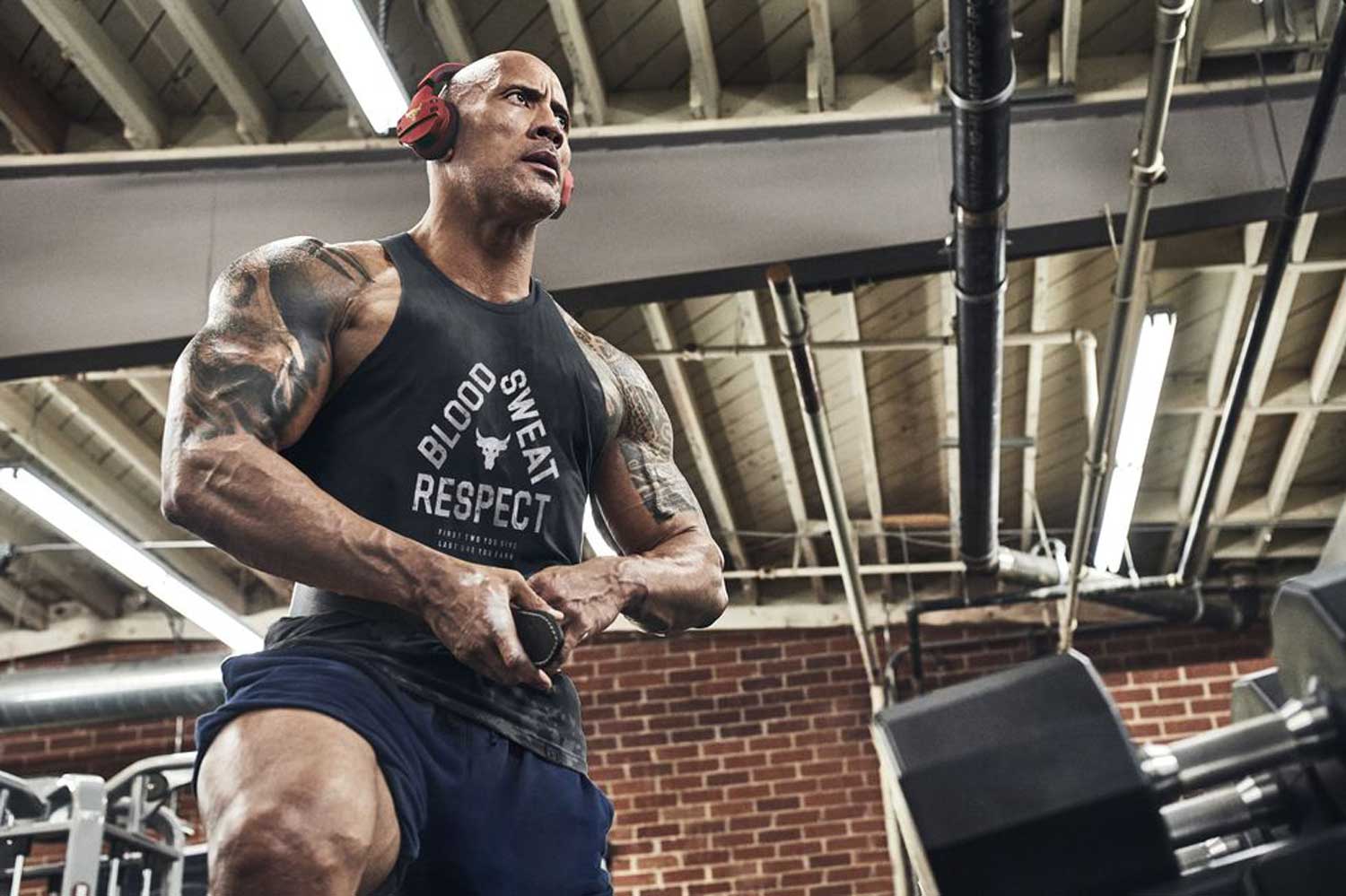 Being away from home might offer the perfect excuse to skimp out on your training program, but for the Rock, there's no time to rest. In fact, the American actor even relocates his gym. So while on set of Disney's Jungle Cruise, he was kind enough to invite co-star and British comedian Jack Whitehall to join him for a quick session.
Appearing on The Graham Norton Show, Whitehall opened up about what it was like to train with the 6 ft 5″ giant.
"I did a film with The Rock, yes," he explains. "He's the best man I've ever met… He's amazing, he's the kindest guy. He has this gym that he travels with, which I got to go into, which I felt very honoured to be invited into the 'Iron Paradise.'"
"One day on set he was like, 'do you work out?' And I was like, 'yep, yep.' Old 'Quadzilla' here! And then he invited me round to the gym, and I went around, and these machines are enormous. He had taken all of the weights off all of the machines, so it was just the bars. Even then I was like, 'I don't think I can manage those.' So I went in the corner and got onto an exercise bike, and popped in an audiobook. And he's in the other corner with like a chain around his neck, and he's crunching all of this iron and listening to rap music. And I'm over there, like, on a Call the Midwife [bike], pootling along!"
Clearly The Rock enjoyed his time with Whitehall, sharing the interview on Twitter. However, he also added a crucial detail that the Brit failed to mention. "Funny stuff," he tweeted. "True story though. My Jungle Cruise co-star @jackwhitehall's intro to my infamous Iron Paradise. (Jack excluded the part where he pee'd on himself a lil' during his first rep)."
Yup, Whitehall couldn't contain himself.
To be fair, we'd probably piss ourselves if we ended up shifting tin with The Rock…