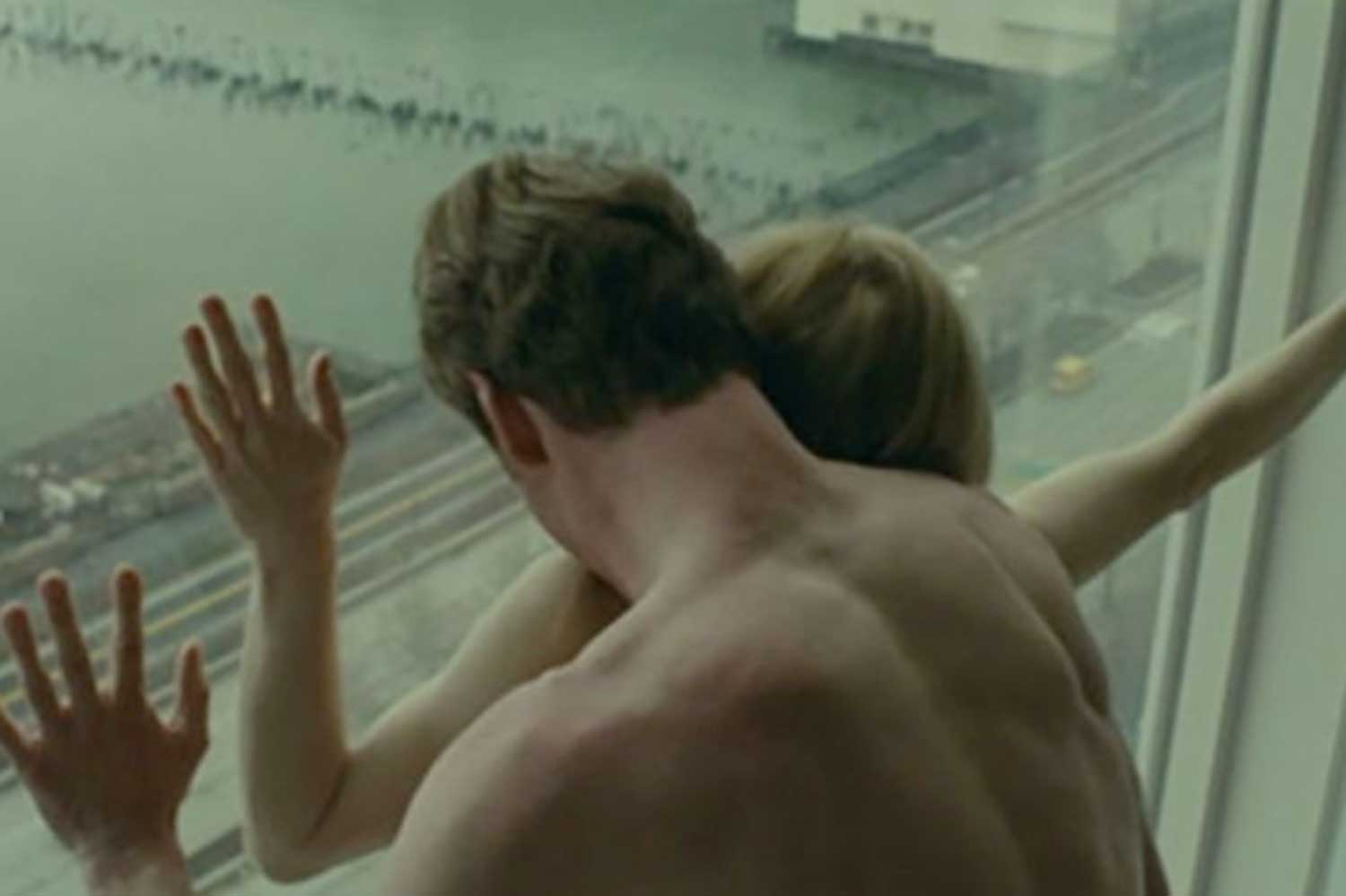 Most guys have a sexual "bucket list," i.e. a list of kinky fantasies they want to try out before they die. But do you have any idea what's on your partner's list?
It's always fun (and sexy!) to speculate about what your partner might secretly be fantasising about. But when it comes to female sexual desire, everyone is different, so if you really want to know what your partner secretly wants to do in bed, there's only one way to find out: ask.
That said, if you're looking for a good starting point, let's take a look at some of the most common female sexual fantasies – and how you can find out whether or not she's into it.
Being Dominated
In 2014, researchers at the University of Montreal in Quebec, Canada asked 800 women about their top sexual fantasies. Almost 65% said they fantasised about being dominated in bed. (The release of the Fifty Shades of Grey franchise also probably didn't hurt.)
How to Know If She's Into It: Getting rough can be tricky business; you definitely don't want to break out the bondage rope right off the bat. It's best to bring it up before trying it out in the bedroom. But how should you do it?
"I like the idea of a compliment sandwich that will appeal to your partner — two compliments bookending a suggestion," says sex educator, author, and coach Elle Chase. "For instance, say, 'I really like how gentle and caring you are when making love. You know, it would be OK with me if you wanted to get a little wilder.'"
Once you get the OK, Chase recommends starting slow and ramping things up as you both get more comfortable.
Group Sex
According to sexologist and sexuality counsellor Dr. Jess O'Reilly, one of the most common fantasies for women is having a threesome.
"It seems men have fewer inhibitions when it comes to expressing their desire for an MFF threesome, whereas women (or at least the ones I'm seeing) are more reticent to express the desire," O'Reilly said.
How to Know if She's Into It: There are two things to consider here: 1) not every woman is into the idea of bringing another lady into the bedroom , and 2) just because your girl likes fantasizing about bringing other people into the bedroom doesn't mean she's actually looking to do it in real life.
Fantasies are fantasies for a reason, and when couples actually try bringing a third party into the bedroom IRL, it's not uncommon for jealousy to come into play. But if you think adding another partner (or partners) to the mix could be fun, try bringing it up in a safe, non-confrontational way.
"For many people, the best way to talk about your fantasies is to depersonalise them and use popular media as inspiration," O'Reilly said. "Talk about what you see on the big or small screen to share your reactions, concerns, turn-ons, desires, fears and boundaries. If you see something that piques your interest (that threesome scene in House of Cards, for example), ask your partner what they think to start a conversation."
Sex In An Unusual Place
Sex in an unusual or public place figures prominently in surveys about women's sexual fantasies. In fact, a national sex study conducted in 2015 found that 36% of men and womenhave had sex in a public place. For some, the adrenaline rush that comes with the potential for getting caught in the act only adds to the thrill.
How to Know If She's Into It: If you and your partner want to test the waters of fooling around in public, by all means, do not strip down and immediately start boning in the grocery store produce aisle. Instead, sidle up to your partner in a public place and whisper a few dirty thoughts about what you'd like to do to them, right then and there.
"Starting slow makes it feel safer to discuss what you liked and didn't like about that experience and opens up the lines of communication about what the next step up would be that feels comfortable for both partners," Chase said.
Adding a Sex Toy Into The Mix
If there's one thing female anatomy responds to, it's clitoral stimulation — preferably, the rhythmic, repeated kind. In fact, 80% of women can only reach orgasm from clitoral stimulation.
Nothing does the job better than a good vibrator, which is basically a power tool that's built to deliver mind-blowing orgasms. If you're the one holding the toy that helps her get there, that's only gonna pay off for you in the end.
How to Know If She's Into It: Many women already have their own stash of sex toys, so ask her about hers and whether she'd like to test out some of her favorites as a couple. If trying a sex toy piques her interest but she's never used one before, let her pick out one on her own, or go shopping together to find the right fit.
Just Focusing On Foreplay
Women fantasise about foreplay – perhaps even more than they fantasise about the sex itself. "I'd happily let my boyfriend kiss my neck, shoulders, and stomach for hours, but he's prone to moving to my lower erogenous zones within minutes," one woman previously told Men's Health. That's why most erotica and pornography geared toward women focuses on the kissing, the touching, and the emotional connection, rather than cutting straight to the money shot.
How to Know If She's Into It: It never hurts to slow things way down to find out. Instead of going for the goods right from the get-go, try teasing her and adding some extra kissing, touching, and massage. See if you can make her beg you to move go further. Anticipation can be a powerful thing.
This article originally appeared on Men's Health