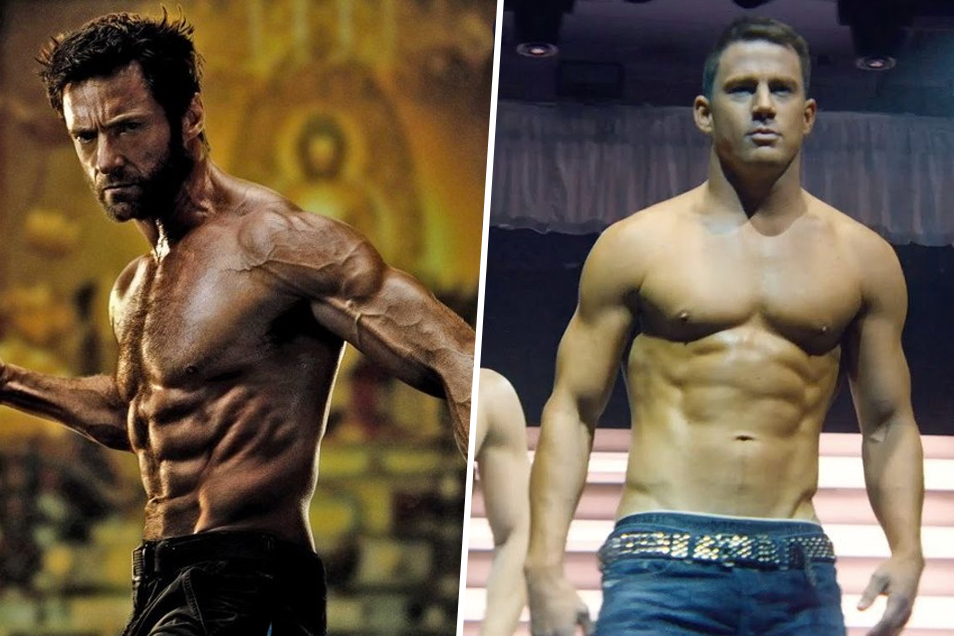 Despite evidence that women actually prefer a traditional dad-bod, aka a few extra kegs around your midline, there are a few famous blokes who simply refuse to give in to the perils often associated with fatherhood. Sure, they're rich, talented and extremely athletic, but they're all doting dads with full time jobs. They make it work, with some even coming back from the brink of dad-bod-ness to achieve bodies that rival men half their age.
Keen to redefine our definition of the dad-bod, what keeps these fellas in such top shape? Is it the Hemsworth's diet, trademark Arnie resilience, or the love life of Timberlake love life that keeps them ripped and lean? Check out our top 10 men determined to break the stereotype of daggy-dad, and take inspiration from their own personal tips.
Tatum's trainer, Arin Babaian, shared his workout routine when talking with Alpha, and the routine is textbook. Starting the day with 30 minutes of fasted cardio (anything from swimming to biking), Tatum then eats and hits the weights, focusing on one specific muscle group per day.
"I wake up at 3am to work out for 2 hours, 7 days a week (bed at 7pm)" said Mark earlier this year. "I'm dedicated to living a healthy, active lifestyle and Performance Inspired (a brand I helped create) is a natural extension of that work ethic."
Our friends at Men's Health USA report that Wahlberg is getting ready to prep for his role in the upcoming flick The $6 Billion Man, where he'll undoubtedly be tasked to show off the goods as a bionically-augmented super agent.
In their recent promotional tour for both Thor: Ragnarok and Avengers: Infinity Wars, Hemsworth and his trainer, Luke Zocchi, have revealed that the secret to Thor's mass was his change to a vegan diet.
'That was a big experiment we tried to see if he could keep the muscle being vegan and it actually surprised me as well because we're all in this mentality of 'gotta eat animal protein, protein, protein' but you can get a lot of protein from beans,' said Zocchi in an interview with Today Extra. 'It got a little gassy at times,' he joked.
Becks is reportedly a huge fan of the same HIIT circuit training that has shaped some of Hollywoods tightest rigs. The intense workout that is also a favourite of Jake Gyllenhaal, the Beebs, and Kim Kardashian. "It's a treadmill workout but it's really insane, like, heavy, heavy working-out non-stop, for an hour, half weights, half treadmill," Kim Kardashian told Nadia Salemme from news.com.au of the Barry's experience that the A-team completes.
Pratt has shared hilarious social media videos about his dieting efforts in his viral #whatsmysnack posts, as well as sharing a crushing hill sprint workout on his Instagram stories. In the posts, Pratt proves why he's so relatable, starting the story off by hiding from his trainer, before taking to the streets of LA for a series of hill sprints.
At 33 years of age, Cristiano Ronaldo is still at the peak of fitness. Love him or hate him, there's no denying that the man knows how to take care of himself, and his performance on the pitch is testament to his dedication and training.
While there were rumours abound that his six pack was formed by 5000 sit ups per day, Spanish newspaper Marca quoted Ronaldo as laughing at that idea, putting his fitness down to a hydrotherapy routine.
When he's not telling you how many eggs he eats per day (it's 12), actor Dwayne 'The Rock' Johnson is probably shifting iron. The Hollywood giant has exercises for all 640 muscles in his body – and somehow finds a way to fit them all in to his routine. Posting to his personal Instagram account, the Skyscraper star shows off his routine on the regular, with motivational pump ups a regular staple.
The 48-year-old gets ripped for a living, having played Wolverine nine times since 2000. Now he's prepared to share his secret on how he achieves superhero shape even when he's strapped for time.
Taking to his personal Facebook account, Jackman showed off his effort on the rowing machine, flying through 2000m in just seven minutes. "When you don't have time, throw this one in, Strips fat. Uses every single muscle," adds Jackman.
According to wife Jessica Biel, the Timberlake's partner workouts usually consist of either circuits or cardio.
"We'll work with a trainer and just do different circuits and do different types of cardio training or sprinting, just different things depending on what we're working on and goals we're trying to hit at the time," Biel says.
Arnold Schwarzenegger only just returned to his natural habitat, the weight room — but the bodybuilding icon is already back to pulling double duty.
The 70-year-old Governator, who is still recovering from a March emergency open heart surgery, has been posting some impressive workout videos to Instagram over the last few months.