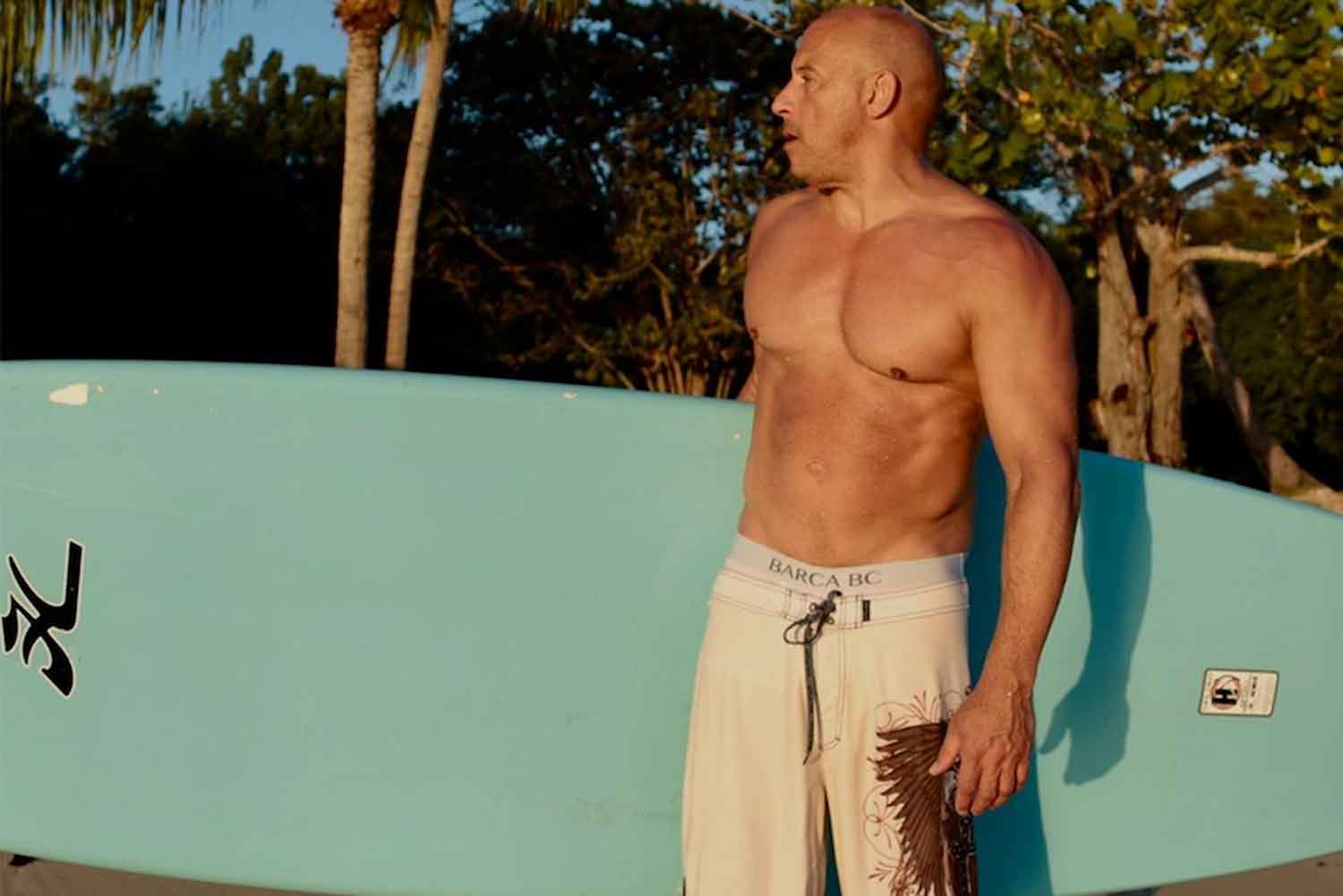 Taking to Instagram, the 52-year-old shared a beach snap with a slimmed down yet muscular physique.
"We will find a way, or we will make one…" He captioned the photo. "Barca BC #Hannibalbarcatrilogy"
Vin Diesel has always been an Hollywood rig. After all, the characters he's played have required him to be an imposing figure.
Speaking to Men's Health in 2017, Vin Diesel opened up about his workout philosophy, citing five key tips that helped him achieve his fitness goals.
1. TRAINING SMARTER, NOT HARDER
Vin diesel is all about efficiency. Instead of trying his hand at popular workout routines, Vin Diesel concentrates on targeting specific body parts to ensure his body is well balanced.
"When I was younger, I was trying to gain as much weight as possible," he said. "Now, I focus on each body part to define it."
2. THE SHOCK FACTOR
Making sure that his muscles are exhausted after each workout is also part of Vin Diesel's quest for bigger muscles.
"I shock the muscle with two sets of power lifting and then go into higher-rep sets afterwards" he said.
3. MR. MOTIVATOR
While many will kick themselves if they miss out on a session, Vin Diesel says this should be more motivation to be efficient when you do have time to fit in a workout.
"I work out less and enjoy it more these days," Diesel admitted. "It's a time in my week where I don't have to juggle things. I can just exercise and be present."
4. WORKING OUT YOUR WORKOUT
If you're not enjoying your work, there's something wrong, says Vin Diesel. The same theory applies to time spent in the gym – leave out the exercises that are stale and introduce moves that make you excited.
"You do what you love and it's not work", he continued. "That's my philosophy…Shut your mouth, watch your back and keep working 'til your ass falls off."
5. THE WINNING MINDSET
While everyone wants to see big gains in short periods of time, Vin Diesel argues that you should take any victory, no matter how small.
"It doesn't matter if you win by an inch, or win by a mile," He added. "Winning's winning."