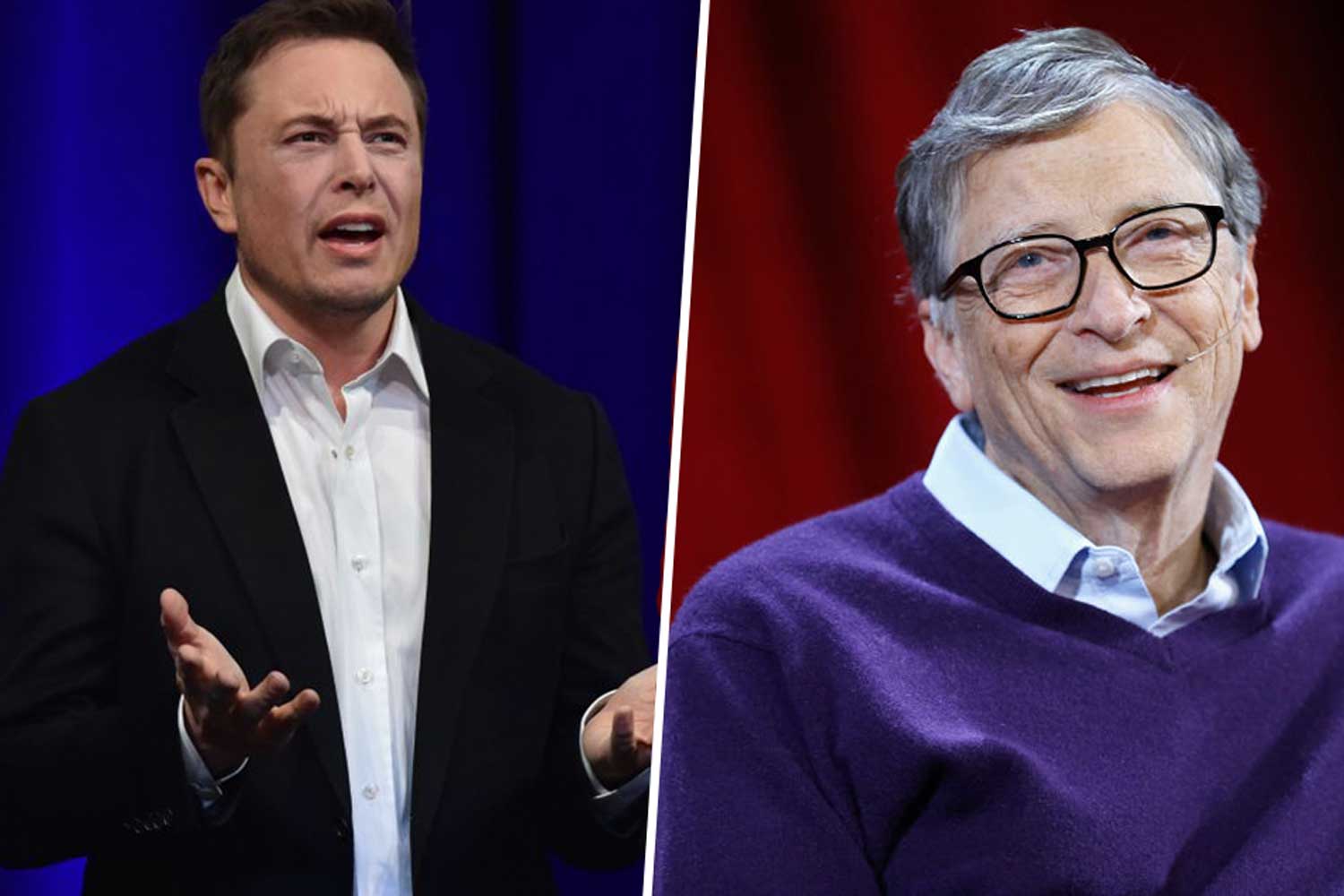 Uncovering celebs' daily routines is endlessly fascinating to us, which is why we're always digging into what everyone from supermodels to the U.S presidents eat in a day. But that got us thinking about what drinks fuel the world's most brilliant minds every morning – is it green juice, a secret smoothie recipe or just buckets of coffee? And if we try it too, will we inch closer to billionaire/world-change status? It's worth a shot.
Bill Gates
The Microsoft co-founder, who recently got knocked out of his rank as the wealthiest person in the world by Amazon CEO, Jeff Bezos, fuels up with an unorthodox beverage each morning — Diet Coke. "Once I'm at the office, I usually open a can of Diet Coke. Over the course of the day I might drink three or four," Gates wrote on his blog.
Lori Greiner
As a judge and investor on ABC's Shark Tank, Lori Greiner knows where her strengths lie — turning concept products into best-selling items that fly off the shelves is her specialty, but getting up early is not. She goes to bed late and rises around 9 a.m., reaching for her coffee with added Swiss mocha flavoring to start the day.
Howard Schultz
The Starbucks CEO starts his day with — what else? — fresh coffee. "I get up between 5 and 5:30, and naturally the first thing I do is make some coffee," Schultz told CNNMoney. What's his go-to brew? Espresso macchiato or one of Starbucks' Indonesian coffees, made in an 8-cup Bodum French press.
Joanna Gaines
It shouldn't surprise you that Joanna Gaines — one half of the power couple behind HGTV's hit show Fixer Upperand their own Magnolia brand — plucks fruit off of her homegrown citrus trees to start the day. Those fresh oranges often get combined with banana, cherries, and lemon in fresh smoothies and juices that her kids love to churn out (and occasionally try to charge her for).
Barack Obama
Though Obama took time to grab a cup of coffee with Jerry Seinfeld while in office, he normally won't touch the stuff. Instead of java, the former prez opts for water, green tea, or orange juice … but now that his eight years is up, we hope he's treating himself to some piña coladas on the beach.
Elon Musk
The co-founder and CEO of Tesla Inc. recently made Forbes' list of the world's most powerful people, and apparently with great power comes little time for breakfast. When Musk can't fit a bite to eat into his morning schedule, he'll reach for coffee instead to get through.
Payal Kadakia
While people across the country sweat it out in AM workouts via ClassPass, the service's co-founder and CEO, Payal Kadakia, can be found with a Starbucks Venti citrus green tea in hand. Kadakia is dedicated to starting her day this way, and has been doing so for more than 10 years.
Venus Williams
A high-caliber athlete like Venus Williams isn't stopping at Starbucks on the way to work. To put real power behind her racquet, Williams starts the day with an energizing smoothie made from Silk almond milk, banana, protein powder, and avocado.
Jack Dorsey
The co-founder and CEO of Twitter has a strict morning schedule that he sticks to without fail. He wakes up at 5 a.m. to fit in 30 minutes of meditation, a full workout, leaving time to spare to brew his own coffee at home.
Anthony Bourdain
Chef and Parts Unknown host, Tony Bourdain, has sophisticated taste in food, but he's the opposite of high-maintenance when it comes to his morning caffeine boost. "There are few things I care about less than coffee," he told Bon Appétit. "I have two big cups every morning: light and sweet, preferably in cardboard cup. Any bodega will do … It's a beverage; it's not a lifestyle." Fair enough.
Michael Kors
In the hectic fashion business, routines can provide a sense of calm. For Michael Kors, that means breakfast is the same year-round. "Every day I have a bialy with a little bit of butter on it, and I don't drink hot liquids at all, but I'm iced tea obsessed," he says. His order? A large iced tea with three Splendas and lemon.
Alexander Wang
The young fashion icon steers clear of coffee and sticks to fresh juices instead. His favorites are the Doctor Green Juice and Ginger Fireball from JuicePress.
This article originally appeared on Men's Health