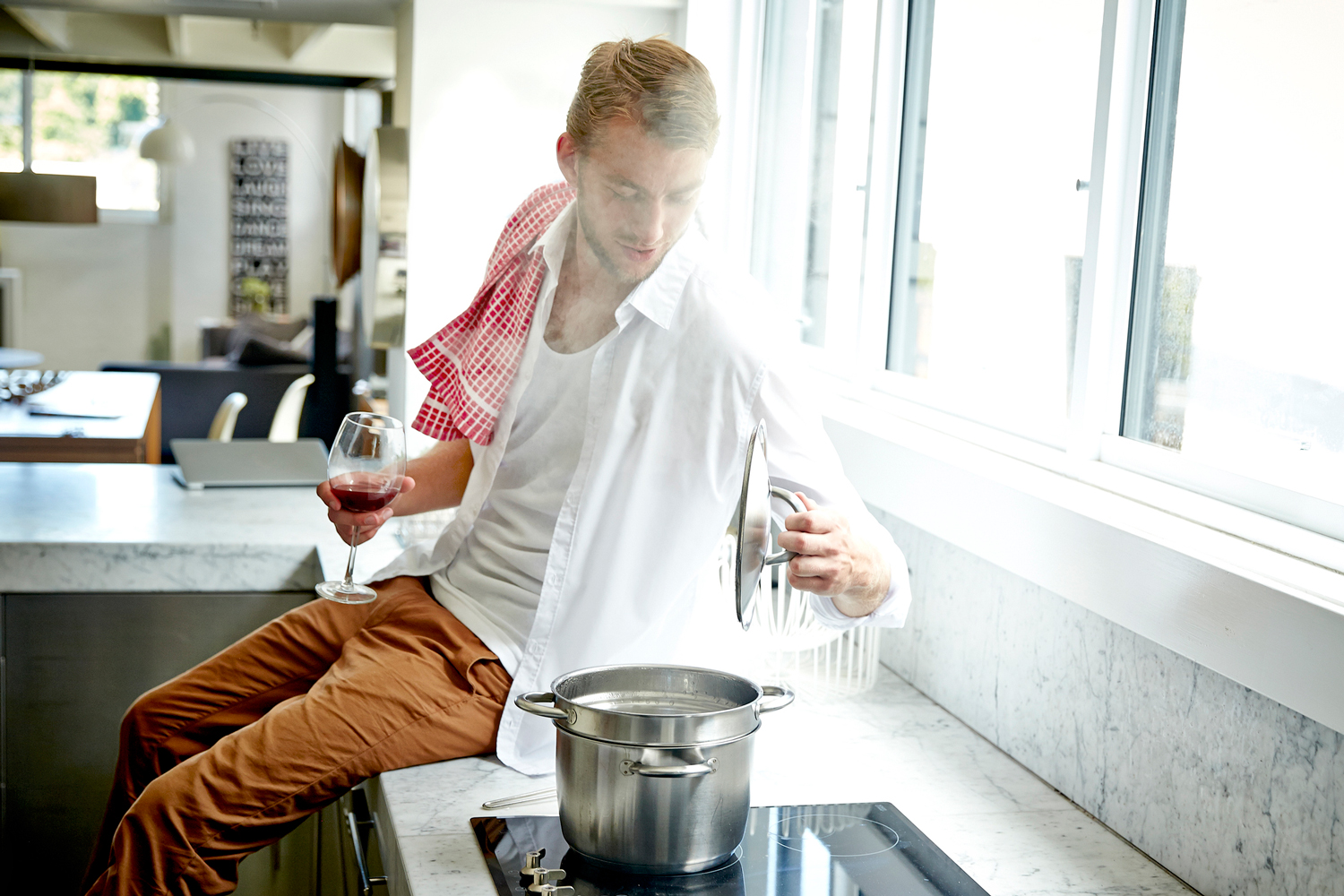 Want to reduce your food waste? Now is the time to perfect your 'nanna skills' and learn the art of making chicken broth from leftovers – it's really easy. Plus another way to turn chicken left overs into something delicious with my simple Pho recipe, using Lilydale Free Range Chicken.
Reducing food waste isn't a new concept, but it is one that's developed a renewed importance in today's 'single use' society. People are becoming more and more aware of their impact on the environment, looking for ways to reduce their footprint and decrease their consumption. And with the average Aussie generating 361kg of food waste each year, it's clear that we've got room for improvement.
One kitchen hack that I love is the simple skill of turning your roast chicken leftovers into a broth which can then be incorporated into dishes down the track. It sounds like it's going to be an effort, but don't worry – it really couldn't be much simpler. And the beautiful smell of your broth pot bubbling away in the kitchen is just as rewarding in itself.
Ingredients
Leftovers from one Lilydale Hot Roast Chicken
4-inch piece of ginger, peeled and roughly chopped
4 spring onions, roughly chopped
2 large brown onion, peeled and roughly chopped
2 tbsp coriander seeds
2 whole cloves
handful of coriander leaves and stems, roughly chopped
1 tsp black peppercorns, whole
1 tsp sea salt
water, to cover (approx. 3-4L)
Method
First, remove all the remaining meat from the roast chicken. You may be surprised at how much you can get off. Seal and store this in the fridge for use in the future—for salads, sandwiches, or soups like my simple Pho recipe coming up.
Place the chicken carcass in a large pot and add all the other ingredients, and pour the water over.
Bring to a boil over a high heat, then reduce to a simmer.
Cover, and leave to cook for at least two hours. Check it every now and again, and skim off any fat from the surface.
After two hours is up, remove the solids and skim any fat from the top one last time. If necessary, run the broth through a sieve.
Now you've got your finished broth, you can either freeze it for the future, or refrigerate it overnight so you can make Pho for dinner tomorrow!
Reece's Simple Pho Recipe
This quick dinner is a perfect weeknight fix. If you managed to get enough meat off the chicken before you made the broth, you won't need to add any more. But if you find yourself a little short, I recommend poaching one or two extra chicken breasts in the broth, shredding or slicing it, and adding it to the mix.
Serves 4.
Ingredients
Leftover Lilydale Free Range Chicken meat
1-2 extra Lilydale Free Range chicken breasts (optional)
2L (8 cups) chicken broth
2 tb fish sauce
300g rice noodles
250g bean sprouts
2 spring onions, green parts julienned
1 long red chilli, thinly sliced
1 lime, cut into quarters
handful coriander leaves, to serve
handful mint leaves, to serve
sea salt, to taste
Method
Add your stock to a large saucepan or pot, and bring to the boil over a high heat.
Reduce to a simmer, and place the two chicken breasts in to poach. This step (and the next) won't apply if you're strictly using leftovers.
After 10-12 minutes, check they are cooked through. If not, cut them in half and return them to the broth until done. Remove, leave to sit for 1-2 minutes. You can either slice it or shred the meat with a fork, and then place to one side with the leftover chicken from last night.
Add your fish sauce to the broth, taste, and season with a little extra salt if need be. Keep it simmering for now.
Meanwhile, bring a pot of water to the boil. Turn off, remove from the heat, and add your rice noodles to soak for 8-10 minutes, or until soft and opaque. Drain, rinse, and set them to one side.
Arrange each serving bowl with a bed of noodles, then add the chicken.
Pour over the broth, and top with a handful of bean sprouts, a few coriander and mint leaves, some sliced chilli, and a little spring onion. Serve with a lime wedge.