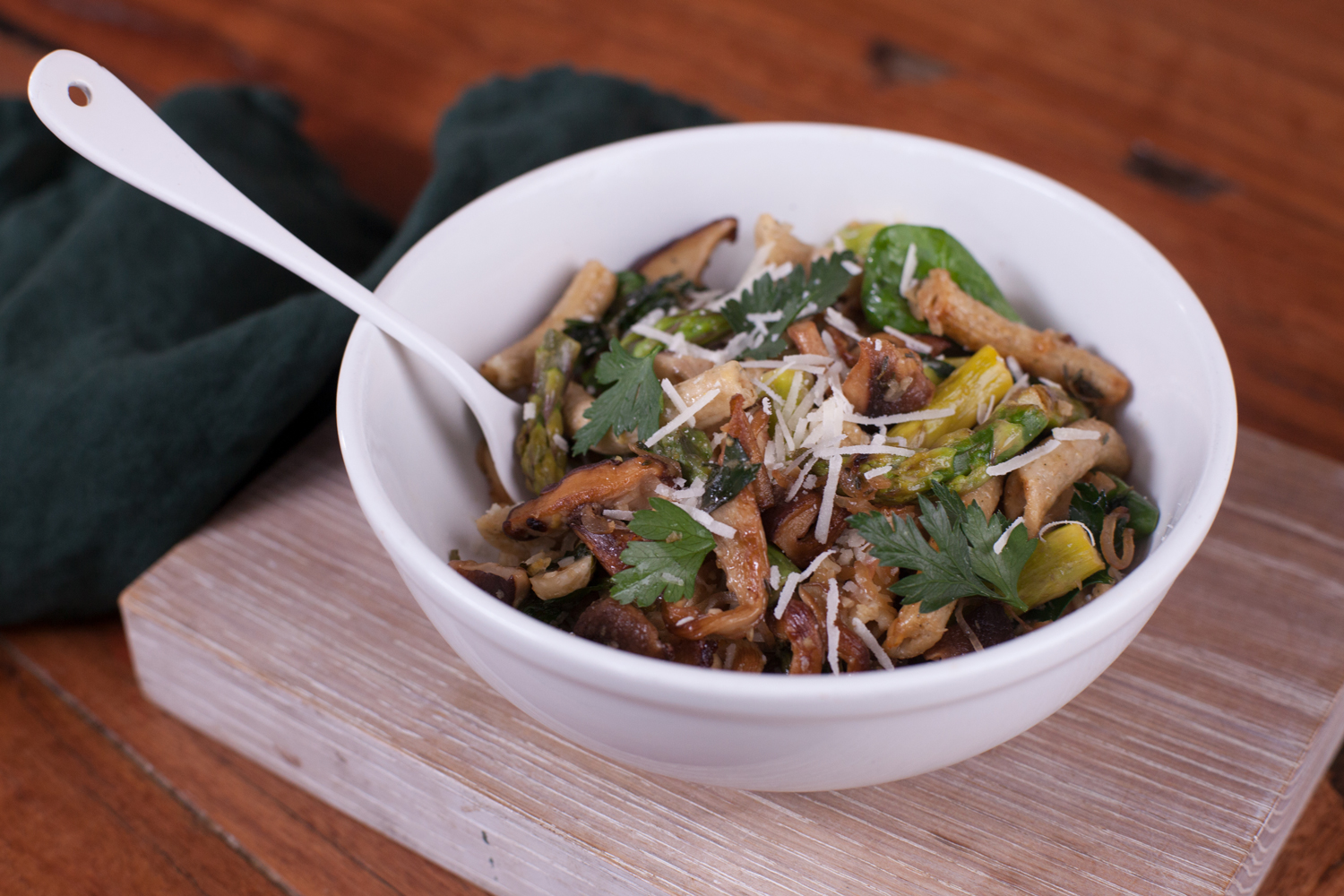 Proudly supported by
Callum Hann is a hero in Australian MasterChef folklore, coming runner-up in Season 2. Now the owner of Sprout Cooking School in Adelaide, and a Philips Kitchen Appliances ambassador, Hann is spreading the message on healthy eating and passing on his expertise in the cooking industry. And now he has come to the rescue of MH and our readers with an easy to follow, delicious winter warmer.
Ingredients
Ingredients: (Serves 4)
200g of dried penne (When I have time I love making homemade pasta, with an appliance like the Philips Pasta Maker, to create fresh and delicious pasta in less than 15 minutes. See ingredients and method below)
2 Tablespoons olive oil
200g Mushrooms, sliced (try and get a mixture of several varieties)
2 Tablespoons butter
3 Shallots, finely sliced
4 Cloves garlic
¼ Cup skinless hazelnuts, roughly chopped
2 Cups baby spinach
1 Bunch flat leaf parsley, leaves picked
Zest and juice of a lemon
2 Bunches asparagus, cut into bite-sized lengths
40g Pecorino, grated
Ingredients for Making Homemade Penne: (Serves 4)
200g Whole wheat flour
1 Tablespoon finely chopped thyme leaves, plus 1 tablespoon extra
1 Egg plus enough water to make up to 90g
Method
Method for Making With Dried Pasta

Heat olive oil in a wide frying pan over high heat.
Add mushrooms and cook for 2-3 minutes, turning occasionally, until golden.
Add butter, shallots and garlic. Cook for 1-2 minutes or until shallots have softened.
Season with a pinch of salt, then add hazelnuts, baby spinach, parsley, lemon zest and juice, then toss to combine. Remove from heat.
Add penne to the boiling water. Cook for 30 seconds then add the asparagus. Cook for a further two minutes before draining.
Toss penne and asparagus through mushroom mixture. Divide between serving bowls, grate over pecorino. Then serve.

Method for Making Homemade Penne with a Pasta Maker:

Fit the Pasta Maker with the penne attachment. Place flour and one tablespoon thyme leaves into the mixing compartment of the pasta machine.
Whisk together egg and water.
Turn on the machine to automatic and slowly pour in egg mixture. In about three minutes, the pasta will start to extrude.
Cut the penne into 4cm lengths and set aside. Bring a large saucepan of salted water to the boil and cook the penne.