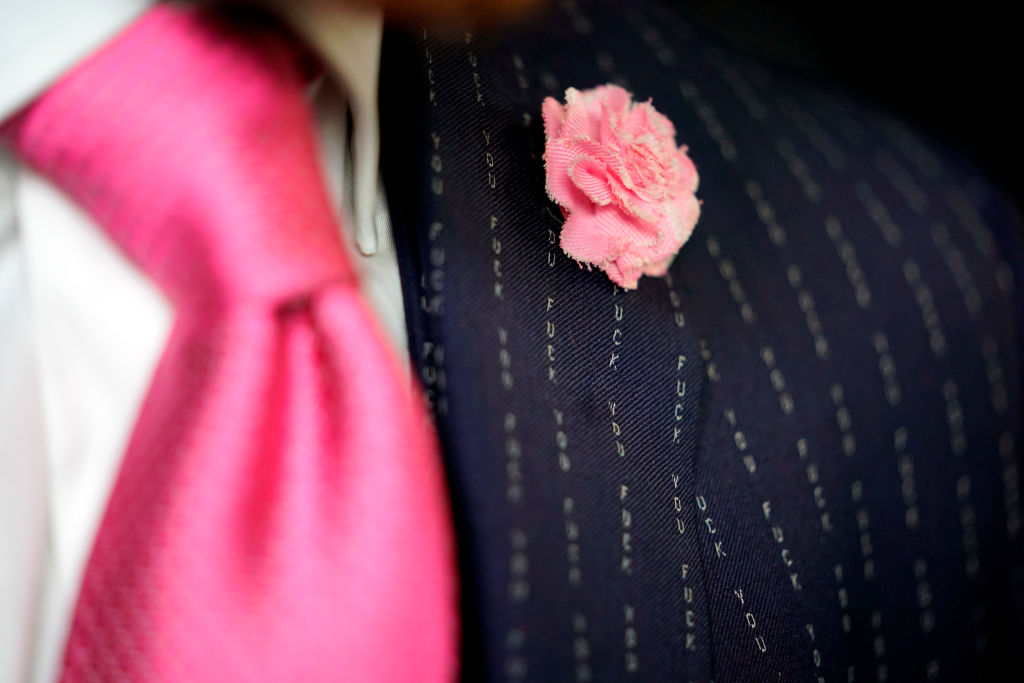 If you've been following the insane ridiculous lead-up to his fight against Floyd Mayweather, then you know the Irish UFC fighter has been hyping it up by using his wardrobe to talk some trash.
McGregor recently fooled all of us when he wore what looked like a navy pinstripe suit and a pink tie to a press conference in Los Angeles. Look closer at his three-piece and you'll notice the stripes aren't stripes at all—but the words "FUCK YOU" cascading down his jacket, vest and pants.
McGregor has used his outfit for press since then. And for a mere US$6,500, you can add the Limited-Edition 'Eff you' Pinstripe three-piece David August wool suit to your regular rotation.
But sorry, you'll have to wait a minimum of 12 weeks to get it custom made for you, which means you won't be able to suit up and air-punch while you watch the match go down…