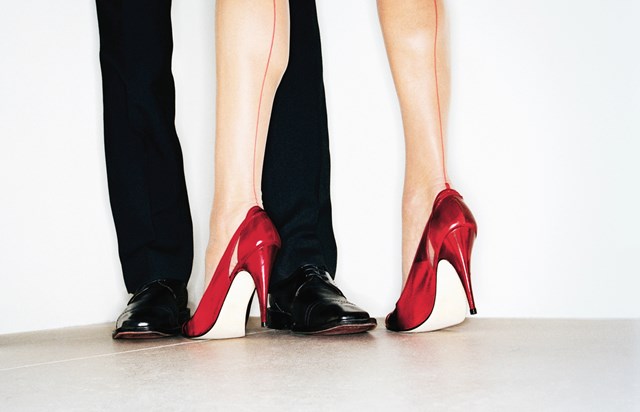 Are we really this predictable? The higher a woman's heels, the more likely men are to help her.
Researchers at the University of Southern Brittany watched how guys reacted when a variably shod woman dropped a glove on a footpath. "Heel size exerted a powerful effect on men's behaviour," the study notes.
Possible reasons: heels make her taller, her gait is sexier, and media messages condition us to associate high heels with sex. The phenomenon held true in four separate experiments, even with the women seated.
Percentage of people who helped a woman according to her heel height:
FLAT Men: 62% Women: 43%
MEDIUM Men: 78% Women: 50%
HIGH Men: 93% Women: 52%