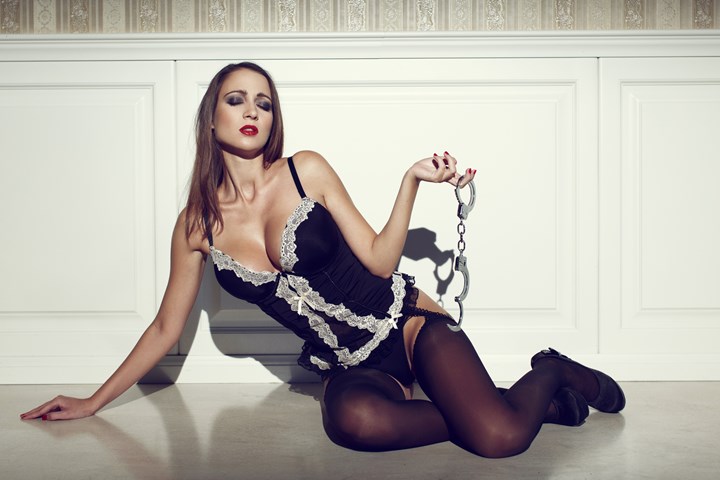 The porn industry remains a smoke-and-mirrors world where myths perpetuate and tall stories abound.
But, speaking with News.com.au, three Australian porn stars have pulled back the curtain, shattering some of the enduring myths about the industry. Here are 4 of the biggest…
1. MOST OF THE POSITIONS AREN'T EVEN FUN
According to Luc Dean, a performer who's featured in gay and straight porn for the past three years: "Porn is all about what looks good on camera. I'll do things on set like full on 'plunging' during sex for the camera, but that doesn't actually do anything for me personally.
"My 'fun buddies' who don't work in the industry will say, 'Can we do x, y, z?' that they've seen in porn. And I'll say, 'Sure, but you won't enjoy it…' It looks good on camera, but it's fantasy."
2. MOST MALE PORN STARS ARE NOT HUNG LIKE HORSES
A formidable package is par for the course, right? Wrong, says Lucie Bee, a porn star and soon-to-be porn producer who's worked in the industry for seven years: "Male fans always ask about my co-stars like 'I like bet that guy has the best junk in world.' There's that assumption that every man ever worked with hung like horse – but it's not true."
RELATED:"I started watching porn with my husband. Here's what happened"
3. GREAT SEX DOESN'T HAVE TO BE SPONTANEOUS
In most porn films, the spontaneity of the act is part of the allure.
But Lucie argues good sex doesn't need to be off-the-cuff: "Porn has given me the ability to have a frank discussion with my partners, both in real life and on screen, and what works for me and what doesn't. My knees, for example, are not a happy part of my body! And all that contortionist shit – just no. My basic concept is comfort. If something isn't working for me I will be straight up about it."
Similarly, Luc argues: "With porn there is always a clock ticking, so there's pressure to get on the highway and go straight to 100. What makes real life sex good is taking your time, and if funny sounds happen you can make a joke. In porn any 'breaks' in character need to be edited out."
RELATED: Could you pass the test to become a male porn star?
4. PORN SEX IS NOT SOMETHING TO ASPIRE TO
Ryan James was an investment banker before tossing it in to join the porn industry. He's now filmed over 150 sex scenes and knows that porn sex is not something people should try to emulate: "I would say you shouldn't try to replicate what you see in porn just because you think it looks good. If one partner doesn't want to do something, they should never feel the need to explain themselves. The focus should be on what both partners enjoy doing."
Similarly, Lucie believes the industry doesn't talk enough about how porn is pure fantasy: "It's meant to inspire and arouse … Your sex life is not going to look exactly like that and that's okay – it's not meant to. And boys – female pleasure isn't as difficult as people make it out to be."