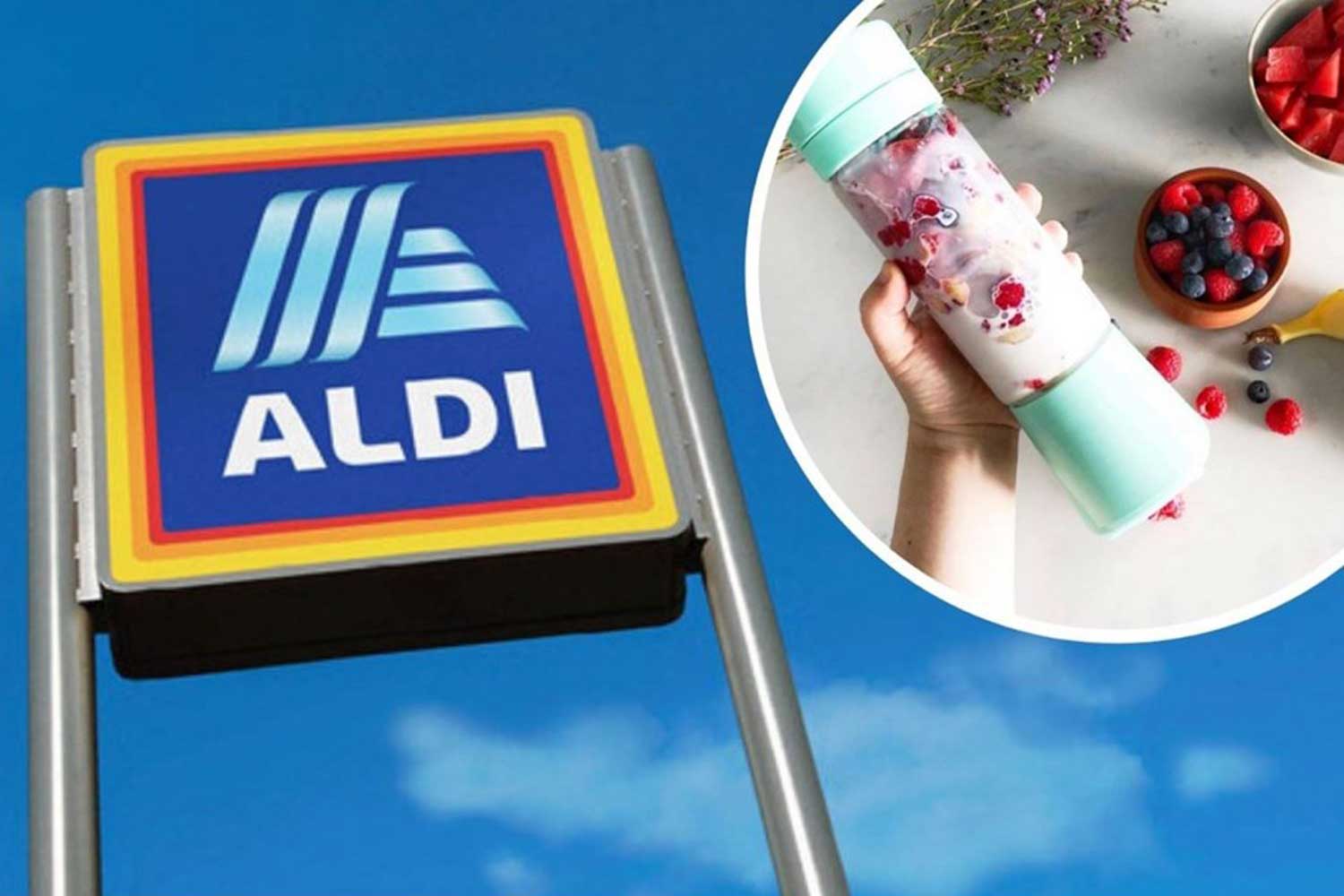 We know the struggle all too well: mixing protein powder with milk or water only for half the muscle-building supplement to stay undissolved. Unfortunately the metal ball can't deal with the excess powder and you have yourself a half-mixed shake with a thick substance glued to the bottom.
But now you don't have to rely on your Nutribullet at home anymore. Aldi are bringing back their portable and rechargeable blender and your protein shake game just went to a whole new level.
It retails for $19.99 and is part of Aldi Special Buys on January 25. With a two hour charge time and 30 uses per charge, you can spend more time designing the perfect smoothie instead of scraping the remnants off the bottom.
Reviews from the Aldi Facebook fan page suggest this product is an absolute game-changer.
"Charge it up, prepack it the night before and then simply blend it on the road just before you want to enjoy!", one reviewer wrote.
"I missed out last time, my store sold out by 9.30!", said one.
"I'm going to get a second one, I love mine so much", added another.
The blender isn't the only health-inspired product available to kickstart your 2020 fitness journey. The range also includes a plethora of fitness gear:
Women's Fitness Tank $7.99

Women's Fitness Tights $14.99

Women's Fitness Bra $9.99

Women's Fitness Crop Top $9.99

Women's Fitness Tee $7.99

Men's Fitness Tops $6.99

Men's Fitness Shorts $12.99

Women's or Men's Lifestyle Joggers $19.99

Adult's Fitness Socks 3pk $5.99

Sports Towel $9.99
And if you're not after kit, you can also find a Glass Body Analysis Smart Scale ($39.99) which measures and records body weight, body fat, visceral body fat, muscle and bone mass, water and BMI.
All gym wear on sale from January 25 as a part of Aldi's Special Buys.