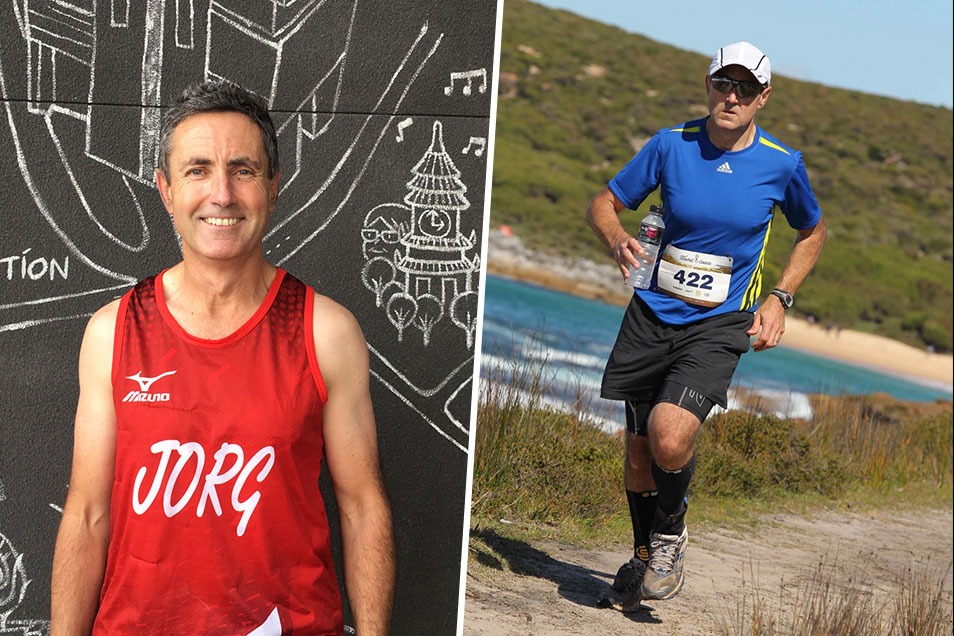 What are you up to this week? Chances are, unless you're Sydney athlete Greg Wallace, you won't be running 800 kilometres in 8 days.
This week 50 year-old Wallace will tackle the 10th annual 800km Hands Across the Water Bike Ride through Thailand, on foot. Yes, you read that correct. The running veteran will draw on his ten years of long distance running experience to take on the "So Extreme Run" in the name of charity, assisting Hands Across the Water to provide homes and education to Thai children and young adults still reeling from the devastating effects of the 2004 tsunami.
Greg will run along Thailand's East Coast for the first 6 days of his journey before heading West through the Khao Sok National Park. Starting before sunrise each morning, his route will take him along Thailand's East Coast for the first six days and then branch westward to the West Coast, travelling through Khao Sok National Park. The final day includes the largest and toughest part of the challenge, which is a 4.4km hill climb followed by a 7km descent into the town of Baan Tharn Namchai.
Once finished, the father of three will have run the equivalent of 19 marathons in 8 days.
Greg has completed the route once before in 2011, albeit on his bike. "The ride provided such a wonderful and emotional experience," he said. Already looking toward the finale of his 2018 run, Greg remembers the experience of his first finish and what keeps him going. "The children run out to greet us on the last day and that is what makes it all worth it in the end," he said. "We get to see exactly what we have been working so hard towards."
Wallace is well prepared for the run, with a host of long distance races already under his belt since taking up running as a 'hobby' ten years ago. Since then the ultra-marathon-man has completed several world marathons, 5 North Face 100km runs, 4 Coast to Kosciusko 240km run, and a host of other adventure races over 100km and 100miles long. And while Wallace has been training solidly for the run, his main set backs have been in the form of logistics, finding transportation issues in the week before setting off.
"We're now organizing vehicles and working out how we bridge the gaps," Wallace said.
Wallace is looking to fundraise $30,000 for the Thai community as a result of his run with close to $8,000 already raised prior to racing.
To show your support for Greg's run, visit his sponsorship page, or visit Hands Across The Water.