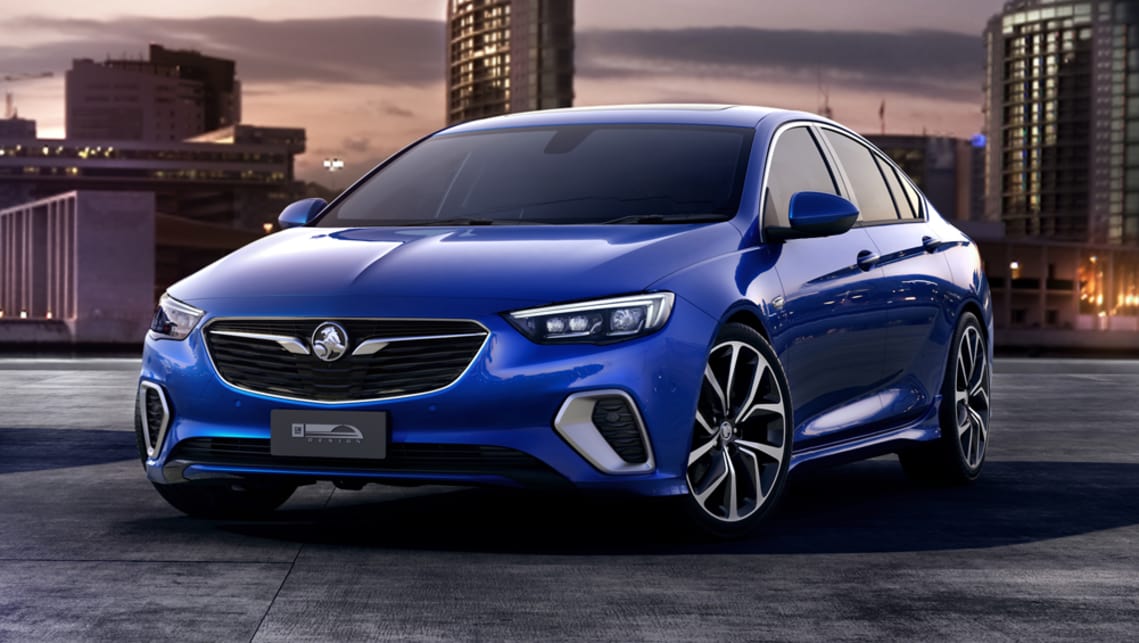 If you like your hatches served with a bit of heat, 2018 is shaping up as one hell of a year.
Updated models, all-new arrivals, turbocharged chargers and battery-powered bruisers; there's a genuine buffet of hot metal arriving for you to choose from, with all arriving over the next 12 months or so.
And while not all details are confirmed, we know enough to be excited. And once you've read this preview of what to expect over the coming months, we trust you will be, too.
Hyundai i30 N
After a succession of warm(ish) offerings (Veloster Turbo, the SR family), Hyundai will at last enter the genuine hot-hatch club with its smoking i30 N.
And while it's Hyundai's first crack at the true performance market, it's not Albert Biermann's first rodeo.
The former boss of BMW's M Division (and 32-year Beemer veteran) defected to Hyundai to head up the brand's new N Division. And that heritage alone promises good things for the new N family.
Using the very good and all-new i30 as a starting point, then pumping up the fun factor, the i30 N is scheduled for an early 2018 arrival (Hyundai says it will be sometime in Q1).
The N will arrive in two flavours; a base model, and a sportier 'Performance Pack'. Both will be powered by a turbocharged 2.0-litre engine, with the base model producing 184kW, while the PP model ups the oomph to 202kW. Power is sent to the front wheels via the only gearbox on offer – a six-speed manual – though Hyundai is working on a dual-clutch automatic model, too.
While the 0-100km/h times aren't miles apart (6.4sec in the base car, 6.1sec in the Performance Package model) it's the latter that really has us drooling; better tyres, bigger alloys and a limited-slip differential promise to make short work of your favourite twisting piece of blacktop.
A rev-matching system (helping with the whole heel-and-toe thing) is standard, but can be switched off easily. Launch control also makes an appearance on both cars.
Local pricing remains a mystery, but expect it to undercut its key competition (think Golf R for the PP), even if only slightly.
Renault Megane RS
When it comes to hot hatches, few do a go-fast special like the madhouse tuners over at RenaultSport. Famed for putting performance above all else (including things like comfort, features and your own longevity), Renault's performance arm takes the job very, very seriously.
And now the new Megane will undergo the RenaultSport treatment, with the RS scheduled for an early-2018 debut in Australia.
Under the bonnet will lurk a turbocharged 1.8-litre petrol engine that will generate an enticing 205kW/390Nm, which is paired with a choice of a six-speed dual-clutch automatic transmission or a six-speed manual. Like the i30 N, the latter serves up rev-matching on downshifts, too.
And it promises to be quick, with Renault focussing on stripping weight from the RS to help produce a blistering sprint to 100km/h of just 5.8 seconds. Other goodies in the five-door, front-wheel-drive Megane include four-wheel steering and, as usual, you'll be able to choose between a standard chassis setup, or a firmer (think tooth-rattling) cup chassis, the latter focused on track-day drivers.
Pricing is yet to be confirmed, but with the car now unveiled at the Frankfurt motor show, we're expecting to see the Megane RS touch down in early 2018.
Holden Commodore VXR
We know already that the incoming (and imported) Commodore ditches the full-size, rear-drive legacy of its locally grown ancestors in favour of a front-wheel-drive, lift-back setup, but that doesn't mean there won't still be a smoking sporty-flavoured offering to wet our performance whistles.
It's called the VXR, and it's scheduled to arrive in early 2018. It sounds mighty tempting, too. Under the bonnet lurks a 3.6-litre V6 engine that will produce 235kW/381Nm, channeling its power to all four wheels via a nine-speed automatic complete with paddle shifters.
And if that's not tempting enough, you can add high-tech dampers, Brembo front brakes and a tuning program that's included a stint on the Nurburgring to the list of standard goodies. Oh, and the VXR's all-wheel drive system comprises torque vectoring and a twin-clutch rear differential
Fiesta ST
Ford's pint-sized giant killer will return in its third-generation early next year, and while it might look vaguely similar outside, it's a whole different story under the bonnet.
The new ST debuts a super clever and all-allumniium 1.5-litre engine that squeezes an incredible 149kW and 290Nm from its three cylinders (more power, in fact, than the outgoing 1.6-litre engine).
Cleverer still, the ST is equiped with cylinder-deactivation technology that can reduce the engine to just two cylinders to conserve fuel, and as as a result it's claimed to sip an impressive 4.8L/100km on the combined cycle.
But none of that means the new ST has gone soft; 100km/h will whip past the windows in just 6.7 seconds – right on the money for the segment.
We expect it to lob in Australia sometime next year.
Tesla Model 3
Sure, Tesla's all-electric Model 3 isn't intended as a hot hatch, but Tesla has form in squeezing serious performance out of its battery-powered beasts.
Elon Musk's first 'accessible' offering (pricing is expected to kick off at the circa-$45k mark), isn't as ludicrously fast as the 'Ludicrous'-equipped model S, but even the base-model car will put a scare into some serious hot hatches.
The standard battery offering should prove enough to produce a sub-6.0sec sprint from 0-100km/h (the 0-60mph time is 5.6 seconds). But upgrading to the bigger battery offering will knock about half a second of that sprint time , as well as unlocking a 225km/h top speed.
This article originally appeared on CarsGuide.