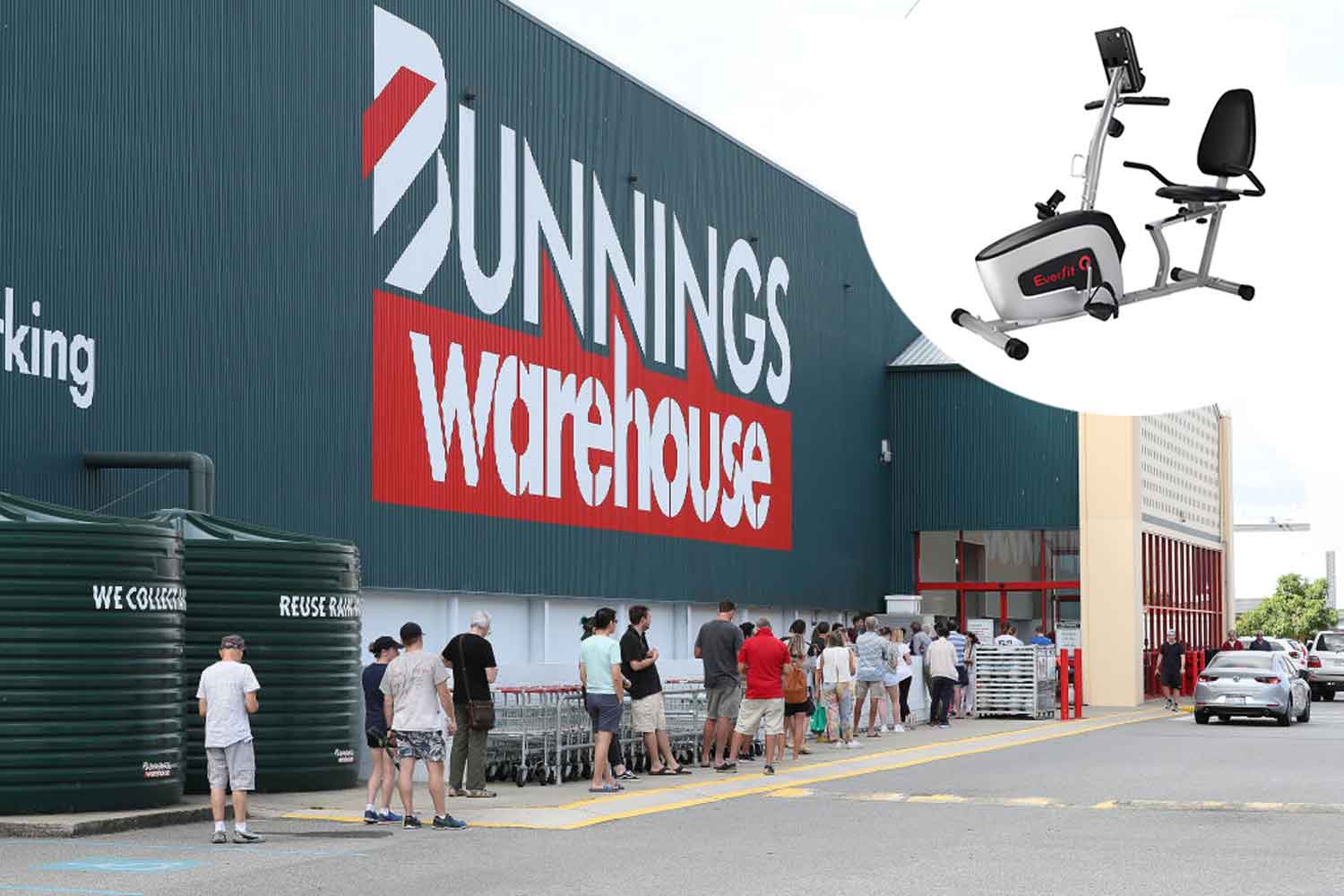 From accessories to trainers to weights, the store has you covered, including delivery to your front door.
Most products are Adidas and the range includes boxing gloves, resistance bands, treadmills, elliptical machines, weighted vests, exercise bikes and rowing machines.
Prices are reasonable: a treadmill will set you back under $500 while a bike is going for less than $300.
In recent weeks Bunnings has been subjected to the panic buying experienced by the major supermarkets. As a result the store cracked down on the amount of product each shopper can purchase.
Appearing on Today last week,Bunnings managing director Michael Schneider said the measures were in place to make sure nobody missed out on vital supplies.
"As the uncertainty continues we want to make sure we can reassure customers that if you come to Bunnings you can get the products you are looking for," Mr Schneider said.
"And you can get the things done at home you need to."