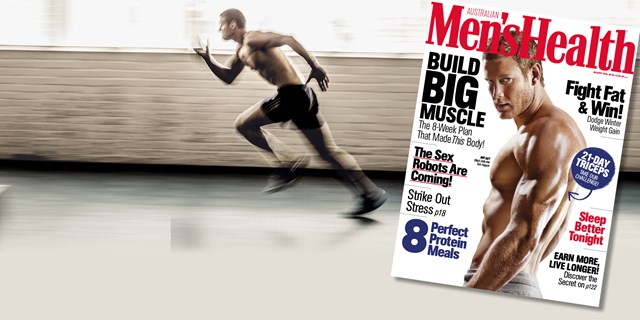 01. FEEL THE BURN, BURN THE SHIPS
Cover guy Tom Hopper and fellow cast members from the hit show Black Sails needed to get in ship shape for the pirate drama. Find out how they obliterated fat and stacked on muscle in a training camp where the only alternative to holding a plank is walking one.
02. THE SEX ROBOTS ARE COMING!
Want to hot-wire your sex life? Check out the next generation of sex robots and decide for yourself whether it's possible to get hard for software.
03. PEAK STRENGTH
Who doesn't want to develop head-crushing strength? Games of Thrones star Hafthor 'The Mountain' Bjornsson reveals his secrets for getting mammoth – his daily meal plan needs to be seen to be believed!
04. THE MH GUIDE TO GETTING HITCHED
Looking to tie the knot one day? We've got the groom guide that'll make sure your big day goes off with a bang and reveal how 'putting a ring on it' could be the best investment in your health you ever make.
05. THAT THING YOU LOVE IS THE NEW SMOKING
Worried about trans fats or concerned your mobile phone use may cause cancer? Shock reports branding even the most innocuous habits toxic are filling column inches and clogging news feeds. Dodge the hysteria to distinguish the latest health scares from the genuine hazards