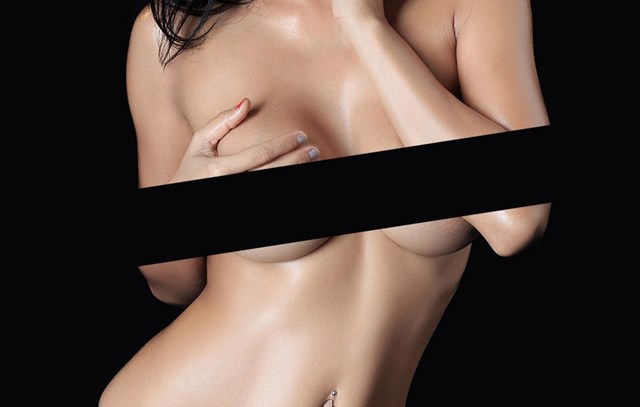 Elena*, a 38-year-old mum of two, was surprised to find out about her husband's porn habit. Little did she know that her discovery would be the beginning of a new adventure.
My laptop was dead, and I had a big work deadline looming, so I logged onto his computer in our home office. I hadn't used it in ages, but when I tried the password—our anniversary—it was still the same. When I started typing the website I needed into the address bar, a drop-down appeared showing bits of Jeff's browsing history, which included links to PornHub, the largest pornography site on the Internet.
I felt like I was going to throw up. It was as though I'd just discovered he was having an affair—with countless porn stars.
I had always thought that we had a pretty hot sex life (we often mix things up and try new positions), but after seeing all of the, ah, creative scenarios my husband was looking up, I started to doubt myself.
Out of curiosity, I decided to click on one of the links. Of course, I had seen porn before, but it wasn't something I sought out. As I watched a beautiful young woman standing in a kitchen masturbating with cooking oil dripping down the front of her body, I was surprised to find that I was getting turned on. From there I clicked on other videos and fell down the rabbit hole. With no one else in the house, I ended up masturbating right there in the desk chair. I had never done anything like that before, and it was great—except then I had to rush to get all of my work done.
That night when Jeff came home from work, I knew I had to confront him about what I had found. When I told him I'd seen his browser history, he seemed embarrassed but unapologetic. He said that looking at another person isn't cheating, and I had to agree.
RELATED: are you addicted to pornography? Take this test to find out
When I asked him why he had hidden his enjoyment of porn from me, he shrugged and said that he wasn't hiding anything, and that watching porn had nothing to do with our relationship. I thought about it for a moment and realised that I had liked looking at porn, too. That's when I said, "Well maybe it should. And maybe we could even learn a thing or two from watching it together."
A few nights later when we were in bed, I brought up the idea of watching porn together again, and Jeff pulled up a video on his phone he thought I would enjoy. In it, a young attractive woman dressed as a schoolgirl was being "disciplined" by two men in a classroom. We've always had a pretty open relationship in which we discussed our peccadilloes, so Jeff thought that this submissive scenario would be a huge turn on for me—and he was right.
As we watched the threesome play out, I felt my breath quicken, and I could feel a warm, tingly sensation further south. Jeff began rubbing my thigh, and to be honest, it was a little awkward; I didn't know whether to keep watching or to look at Jeff. Keeping my eyes on the screen, Jeff started to unbutton my top and massage my breasts. The combination of the video I was watching and what was happening right there in my bed doubled my excitement and almost made me feel like I was the woman in the movie.
Over the next few weeks, watching videos together became our new hobby. Searching for videos together was a way for us to discuss things we were interested in sexually. For example, I never knew that I liked watching girl-on-girl so much. And I was really surprised to find out that my husband gets turned on watching women use sex toys. I didn't own any, but after finding out how much he liked it, I wound up buying one to use in front of him.
After our initial binge, during which we watched videos at least a few times a week, we decided to take a break from regularly watching porn together. I think we were both starting to feel like we were relying on it too much to get in the mood. Still, watching porn is something we do now and then as part of foreplay. I don't ever really watch it on my own, but I'm okay if Jeff wants to—and he says that he sometimes does. Instead of seeing porn as a threat, I now think of it as something that actually brought us closer together.
*Names have been changed
This article originally appeared on Prevention.
RELATED VIDEO: do you masturbate too much?