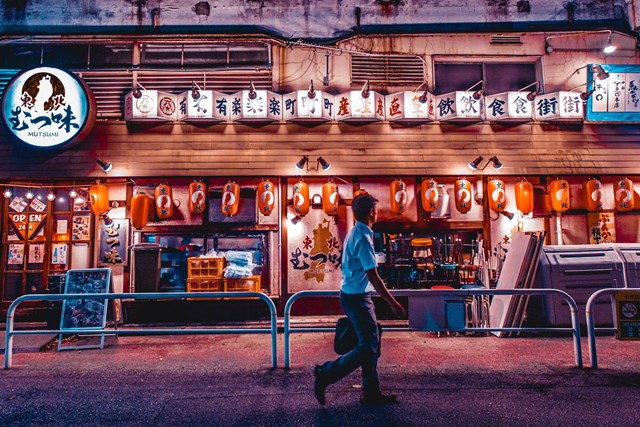 The Japanese are arguably amongst the most stylish in the world. They are well known for their upstanding culture and tradition, and their fashion upholds these values with a contemporary and often unique twist.
Double or Nothing
No two Japanese men are ever dressed the same, while they may have a similar style no two outfits are ever the same. Layering and texture is not a chore it is a style staple. When layering look for similar colours in different textures for example wool, knits, cottons and linens.
Step In Time
Casio has launched an exclusive limited edition wristwatch, The G-Shock MRGG2000HA Tetsu Tsuba, which brings together Japanese roots and strength with master craftsmanship. The technique used to create the titanium frame of the watch is called tsuiki, which was traditionally used to strengthen Japanese arms and armour. The process allows the metal to be struck with a hammer in such a way that tiny indentations appear on the metal. This unparalleled combination of strength, agility and performance, means that the Casio G-Shock is one of the world's toughest watches.
Strike a Match
Set your style alight with matching ensembles. As Australians, our style is often relaxed and we steer clear of sets whereas the Japanese aren't afraid to go bold, and it pays off with a sharp sophisticated look. First try matching colours, a navy pant and jacket and then opt for a printed set. The best thing is you can wear them together or as separates getting the most cost per wear.
The Finer Details
Accessories are an integral part of Japanese style. Not only will they spend on timepieces but hats, scarves, bags and glasses are a must if you are channelling Japanese style. Spend more on timeless pieces you'll use every day like this Duval duffle from Miansai.
Street Style
A Bathing Ape otherwise known as a BAPE is one of Japanese biggest international fashion brands, it was made famous by big names like Pharrell Williams, Clipse and Soulja Boy. The iconic Japanese brand was founded in 1993 by Japanese music producer Nigo and draws inspiration from 1980s street style. They are best known for shaking up everyday staples, think luxe streetwear and statement pieces.