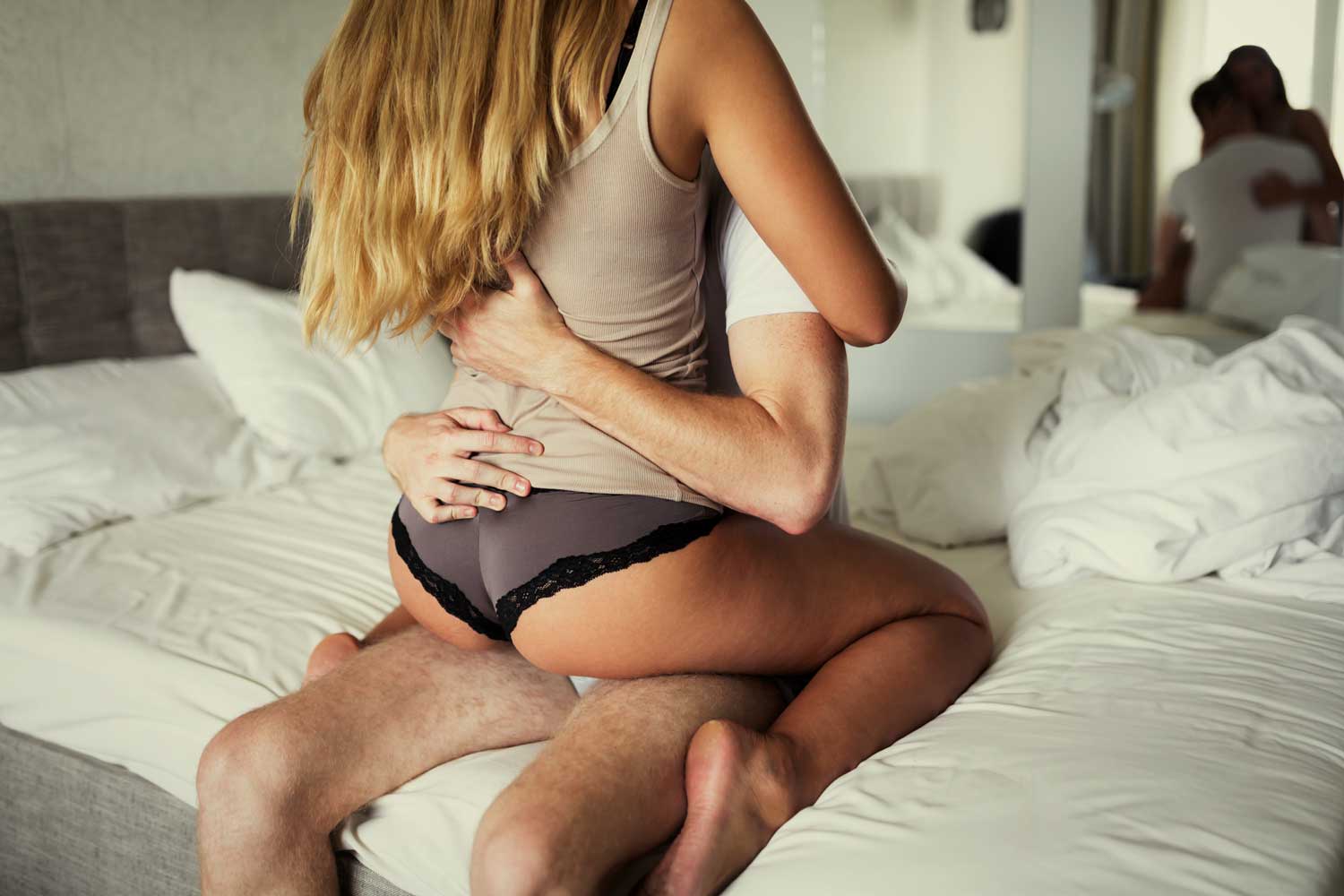 No matter how open-minded you think you are in bed, we'd venture to guess that there's a position, toy, or sex act you're not so keen on trying.
People may be down to try new positions, but not all sex positions are made equal — at least in the eyes of the survey respondents. The least appealing sex position for men and women alike was the standing 69, with 42.7 percent of men and 56.8 percent of women rating it the one they were least comfortable doing.
"Sex in a standing position may sound stimulating in theory, but it can also be more difficult to pull off," the report points out.
Anal sex and the kneeling wheelbarrow were the second- and third-most anxiety-inducing positions.
"Ultimately, honest communication is your best tool for exploring your partner's body and discovering new routes to sexual satisfaction along the way," the report advises.
As for the positions people said they were most comfortable doing, respondents were pretty favourable toward missionary, doggy style, and cowgirl.
Whatever your preferences, don't feel weird about saying "I'm not into that" or "hell yes, I'm super into that" — it's the open discussion that matters most. The best thing you can do for your sex life is talk about it more often with your partner, no matter how long you've been together, so you're always on the same page. If you need some advice on how to talk to your partner about your needs, check out our complete guide to the 6 biggest mistakes couples make in bed and how you can sort them out.
Finally, if you attempt a standing 69, we're happy for you. But if you injure yourself in the process, don't come crying to us.
This article originally appeared on Men's Health