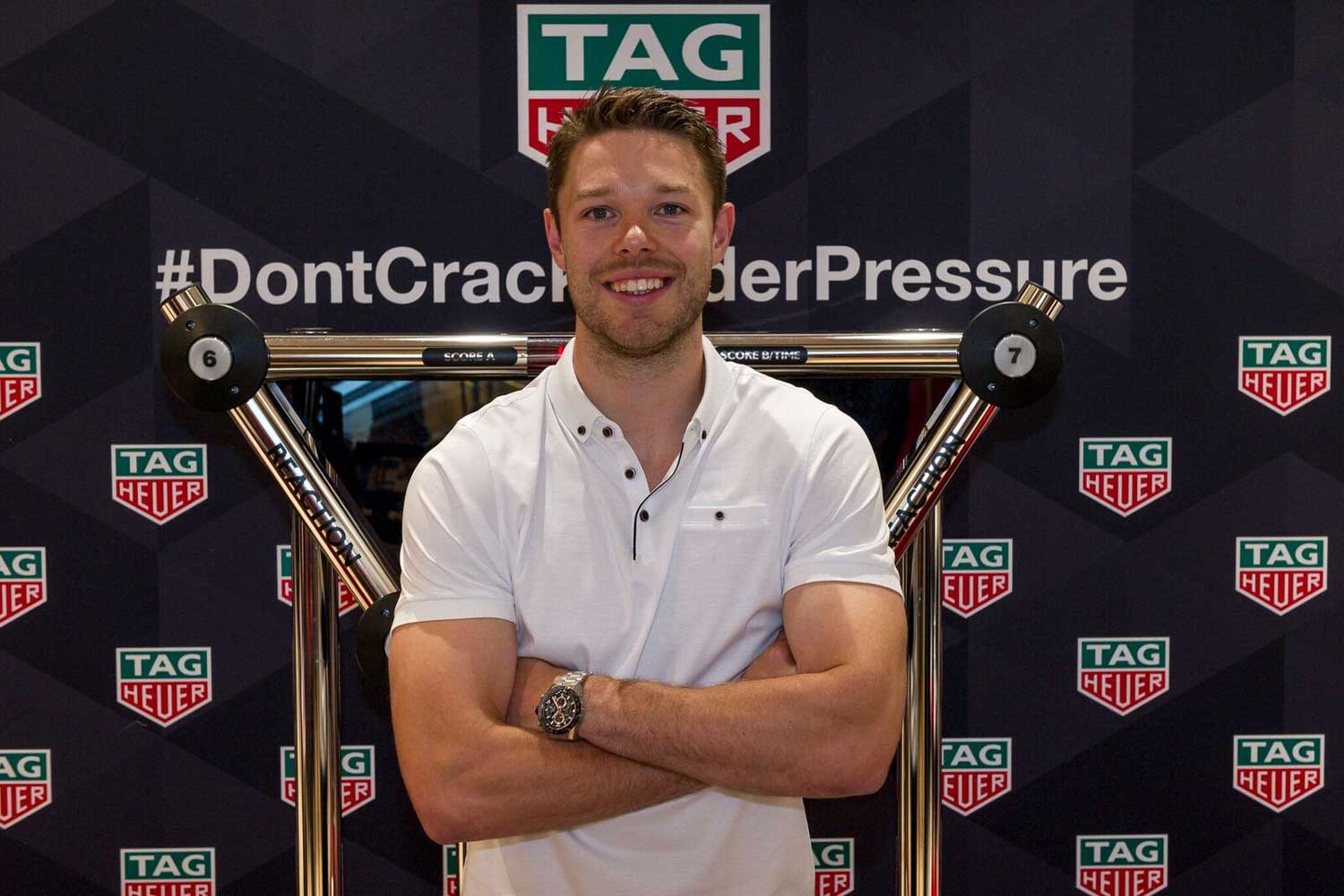 Australian basketball star Matthew Dellavedova is an NBA champion and one of the grittiest players in the game. Making an appearance at Sydney's TAG Heuer boutique as a friend of the brand, he spoke to Men's Health about LeBron, Collingwood and how to be a better baller.
MH: During the NBA offseason, do you generally use the break to hone one particular skill or is it more of an all-round focus?
MD: There's always a few things you want to work on, but for me this offseason it's the weight room. There was no national team stuff this year so [Australian Boomers head coach] Andrej Lemanis gave us this time off so we could take care of our bodies, because the next couple of years are going to be pretty busy for the Boomers. So I've been getting a lot of time in the weight room, trying to strengthen up my legs. I've also been trying to clean up my shot, to make it more efficient and [take] less effort, to help me in the fourth quarter of games.
MH: When you were first signed by the Cleveland Cavaliers in 2013, did the coaches give you feedback on what to work on, to make that step from college to pro hoops?
MD: The big thing was three-point shooting and to focus on my defence, those were the question marks people had about me. The NBA three-point line is further back than the college and international line, so you have to get used to that, that's a big adjustment – spacing the floor is a big thing in the NBA. And defensively, just proving that you can guard the quickest guards in the league – as a point guard, pretty much every night there's a superstar that you have to defend.
MH: The defensive thing is a bit surprising to me – I would have thought it was one of your absolute strengths coming into the league.
MD: Well it was a question mark people had about me – I knew it was a strength of mine, I just needed an opportunity to show I could do it.
MH: At the Cavs you were a teammate of LeBron James – is he the greatest combination of size, speed and power you've seen in a human being?
MD: Yeah, LeBron and also [Milwaukee Bucks' teammate] Giannis [Antetokounmpo]. He's going to get there eventually – he's only 22, whereas LeBron was around 29 when I played with him, so I got to see the finished product. But being able to work with LeBron every day, to see how much time he put in to taking care of his body, it was pretty impressive. That's why he's been as good as he is, over such a long period of time.
MH: You played Aussie Rules as a kid, at what age did you give that up to focus on basketball?
MD: When I was around 12 or 13. I grew up in Maryborough in Victoria and played all sports growing up, as you do in a country town, but basketball was always number one.
MH: You're a Collingwood fan right…
MD: I am! Which was tough last weekend [laughs]. [Collingwood gave up a 50-point lead to draw with the Adelaide Crows.]
MH: Are there any skills from Aussie Rules you feel translate across into basketball?
MD: I think basketball and football skills, in terms of how you use your body – the body positioning, knowing angles – can translate to both sports. A lot of successful footy players have played basketball, and the same goes the other way.
MH: When you faced Stephen Curry in the [2015] NBA Finals you earned a bit of a reputation for – I'm not going to say stopping him, but definitely making things difficult for him…
MD: Well like you said, no-one is stopping him one-on-one, because he's a true superstar in the league. The thing that people sometimes don't see is in the NBA, defence is a five-man defence. It's kind of like [Australian Rules] footy with the zone – if one person isn't doing their job, it all breaks down. I was just trying to follow the gameplan and send him to the help.
MH: Would you consider Game 3 of that Finals series to be the most memorable game of your career? [Delly had 20 points, 5 rebounds, 4 assists and had to be hospitalised for exhaustion after the game, in the Cavaliers' 96-91 upset win over the Golden State Warriors.]
MD: Yeah – apart from my [St Mary's] college career, where we won the WCC Championship – I mean it's pretty hard to go past that Game 3, because of how important the game was.
MH: Where does it rank compared to your almost-halfcourt, running, three-point game-winning shot against BYU in college?
MD: Oh yeah, for a single moment that's a hard one to top. [See the shot below!]
MH: Watching the game, it seemed like the minute the ball left your fingertips you knew it had a very good chance of going in…
MD: I knew it was straight, I just thought it might have been a little bit short – that's why I gave it that bit of a hop to get the ball in there [laughs].
MH: Can you take us through your routine on a typical NBA game-day?
MD: I'll wake up, have brekkie, then drive to the facility for a few prehab/rehab exercises. We get on court for about 45 minutes going through our plays, the opposition's plays, and do some shooting drills. Then I'll jump in the ice bath, go home, grab lunch and have a nap for about two hours. I'll arrive at the arena about two-and-a-half hours before the game, go into the weight room for a warm-up/activation routine, then go on court for my individual preparation for about 10 to 15 minutes. Back to the locker-room for a pre-game meal, which is usually grilled chicken, brown rice and some grilled asparagus. I'll get my ankles taped, the coach will talk to us after that, then it's game time.
MH: What's a simple piece of advice you'd give to someone to improve their hoops game?
MD: To always make sure you have a purpose when you work out. Obviously you have to put in the time, but you have to have a purpose about what you're trying to work on and improve.
Matthew Dellavedova is a friend of TAG Heuer