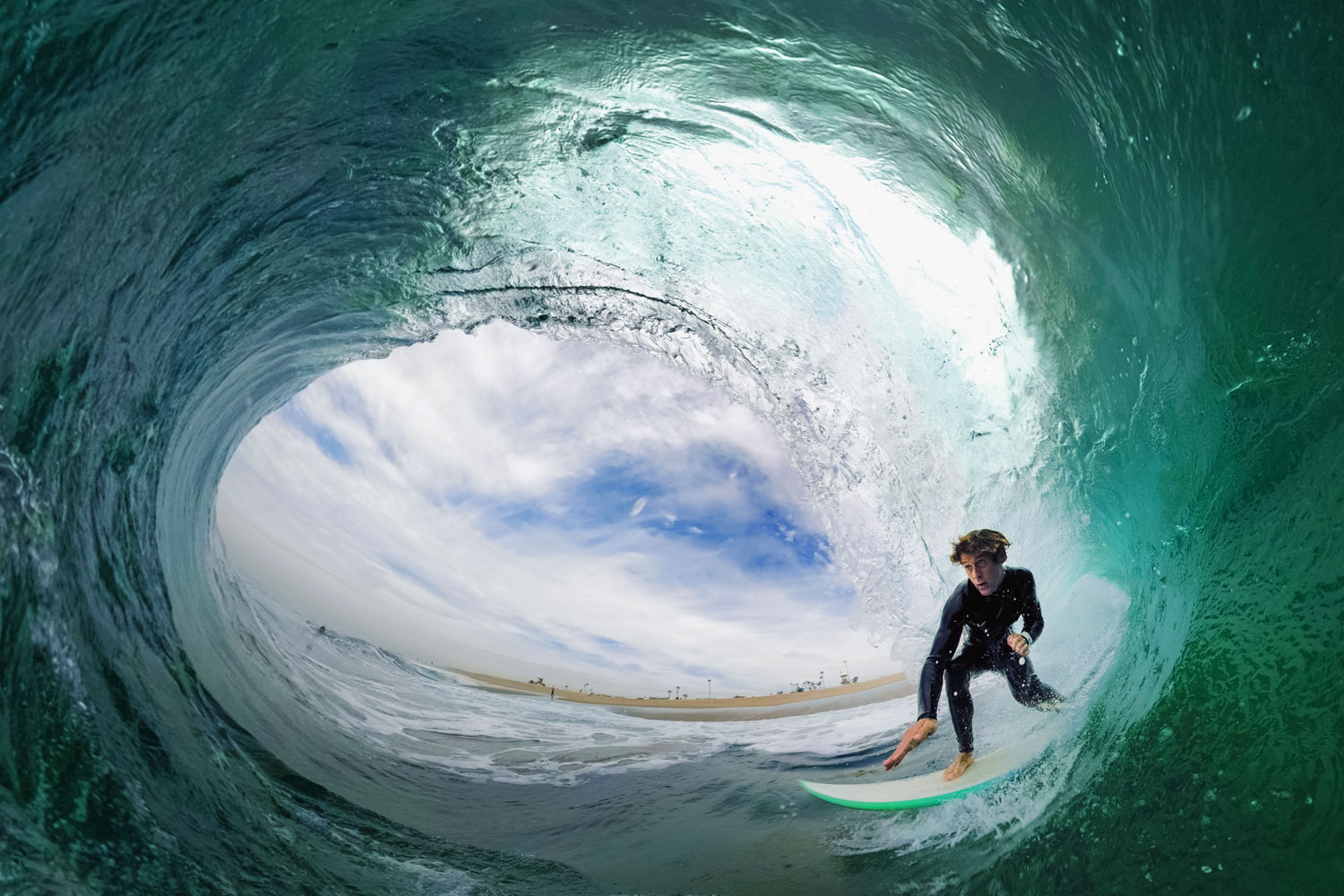 Over the last 10 years, GoPro has revolutionised the way we document our adventures and save our favourite memories to our computers. But just when you thought they couldn't change the game anymore, they've come out with a new product: the GoPro Max, and if my recent experience is anything to go by, underwater vision and action sport snaps will never be forgotten.
Design
With a lot going on, it's surprising to see how GoPro have managed to keep it compact and minimalist. The screens are sizeable and the lenses aren't bulky despite having the capability of producing a wide range of shots. At 154g, it's only 30g heavier than the Hero8. But despite being lightweight, it still feels robust in the palm of your hands.
Setup
The setup is simple, and despite being packed with features, navigating the new system is easy even for the tech-challenged. Initially, even before switching the gadget on, adding and removing extras is uncomplicated.
When you turn on the camera, there are no convoluted prompts – when the lights turn on, you're ready to capture your favourite angle. On your first go, helpful pop-ups appear, explaining how to get the most out of your camera – after your initial snap, a short explainer appears telling you how you can watch back your footage in real time. From someone who's capable but not technologically gifted, it's obvious the setup was designed to suit all levels of photographic experience.
Features
This is where the GoPro Max excels – it has truly redefined what it means to be an action camera. With the ability to switch between capturing footage similar to the Hero8 series as well as the 360 mode and the front-facing screen, this simply is one of, if not, the most versatile lenses on the market.
Big inclusions include the Max HyperSmooth – unbreakable stabilisation with 180 degrees capability to help deal with bumpy trips and In-Camera Horizon Levelling – an extension of the HyperSmooth function, this game-changing feature helps you maintain horizon level shots even as the camera shifts mid-activity.
It also steps up in resolution, reaching an incredible 6k in-camera and 5.6k for video while delivering 18MP detail. These revolutionary features, coupled with the new front-facing lens ensure that all your camera needs are met.
Thumbs Up
Compact and robust.
Extensive features.
Insane quality.
Thumbs Down
Screen susceptible to scratches ( extra housing is available).
Most expensive action camera on the market.
Final Verdict
Okay, in case you hadn't noticed, yes, perhaps i'm a little bias and have a thing for GoPros – I've been using their products for years. But just because i'm loyal, doesn't mean i'm not critical – I know they missed the beat when they released a drone years ago. But this latest offering truly strikes the best balance between design and quality. New features also mean that this isn't just an upgrade on the quality of the lens, but a whole new gadget.
4.5 Star