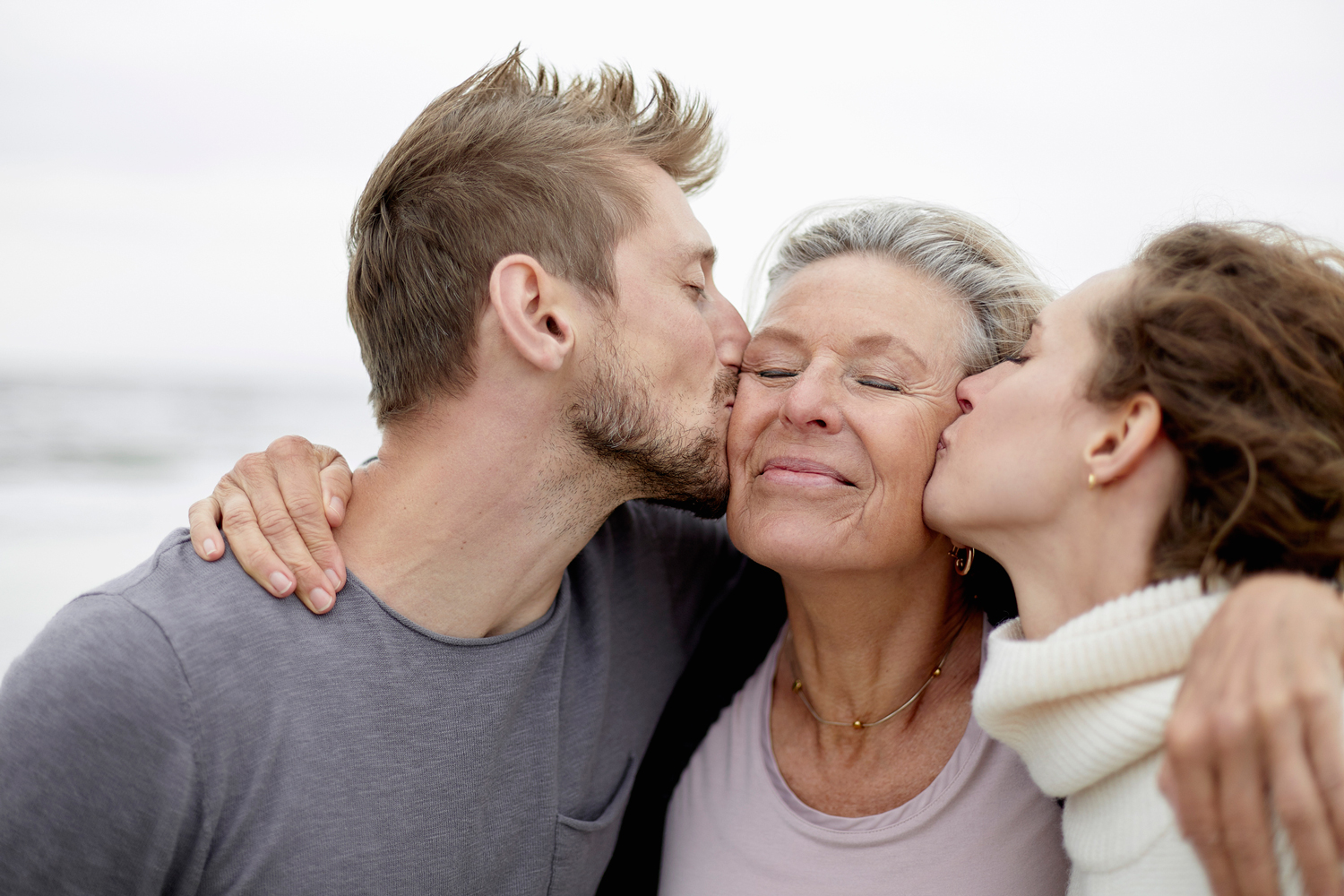 Even though she stopped changing your nappies a while back, you can't deny it, your mum's there for you every single day. Whether she's reminding you how to wash your clothes or telling you how long chicken lasts in the fridge, she's the encyclopedia you need in your life. It's only fair that for at least one day a year you show your appreciation for her efforts by splurging on a nice gift.
Ultimate Ears BOOM 2
Whether she loves to entertain for guests or she's partial to an adventure, the Ultimate Ears Boom 2 is the perfect gift to wake up to on Mother's Day. Robust, waterproof and incredible quality for it's price range, it's a no-brainer if she needs to up her outdoor music game.
Peter Alexander Pyjamas
While you're treating her to breakfast in bed, there's one thing missing: a comfortable set of PJs. Investing in a good pair will ensure that they'll stick around for years to come, and down the track, every time she readies her self for bed, she'll be reminded of your appreciation.
Apple HomePod
Apple's new smart speaker, HomePod, sounds amazing and adapts to wherever it's playing. It's the ultimate music authority, bringing together Apple Music and Siri to learn your mum's taste in music. It's also an intelligent home assistant, capable of handling everyday tasks, answering questions, and controlling a 'smart house'. Think of it as helping your mum around the house, without actually having to do it.
Toska Towel
Heading back from the beach, there's one thing we absolutely hate: taking half the beach home with you in the car. Luckily your mum will absolutely love these towels which use fibre technology so sand won't stick after a lying on the beach all day. Drying four times faster and six times lighter, these multipurpose towels are our favourite.
Big Bottle Club
Who doesn't love Rosé? Fortunately, one Sydney company has made sure you'll never run out of alcohol. Spoil your mum with a 3L bottle of Sunday Rosé sourced from a family winery in Mudgee, NSW Australia.
Aktivaal Gift Box
Aktivaal specialises in curated fitness boxes, all thoughtfully put together to help motivate and inspire. Each box includes everything the fitness loving mum needs to get started in a range of activities – from yoga to running, swimming, and high-intensity workouts – there will be a box suited to every mum.
The Greatest Showman
If there's one thing we know, it's our mums love Hugh Jackman and Musicals. No need to look any further: The Greatest Showman has both bases covered. Perfect for the low-key mum who doesn't like too much attention on Mother's Day. MH Tip: if you watch it with her, it'll make her extra happy.
Fitbit Blaze
Keep your mum motivated with the fashionable Fitbit Blaze. When she's not counting her steps, she can track her progress or monitor her sleep. Stylish too, this smart watch transitions perfectly from the gym to the office to dinner at night.
Belkin Fitness Belt
If your mum's anything like ours, we know she loves a morning stroll. But no one has time to take their bag. Enter the Belkin fitness belt, perfect for holding all her valuables in a secure place without weighing you down.
Women's Health Magazine Subscription
Not sure what to get your mum? No stress. Fortunately, you can treat your mum to a 12-month subscription to keep her up-to-date with all the latest health trends. To make things even better, subscriptions are on special and currently come with a $30 Edible Blooms Gift Voucher* with every purchase.