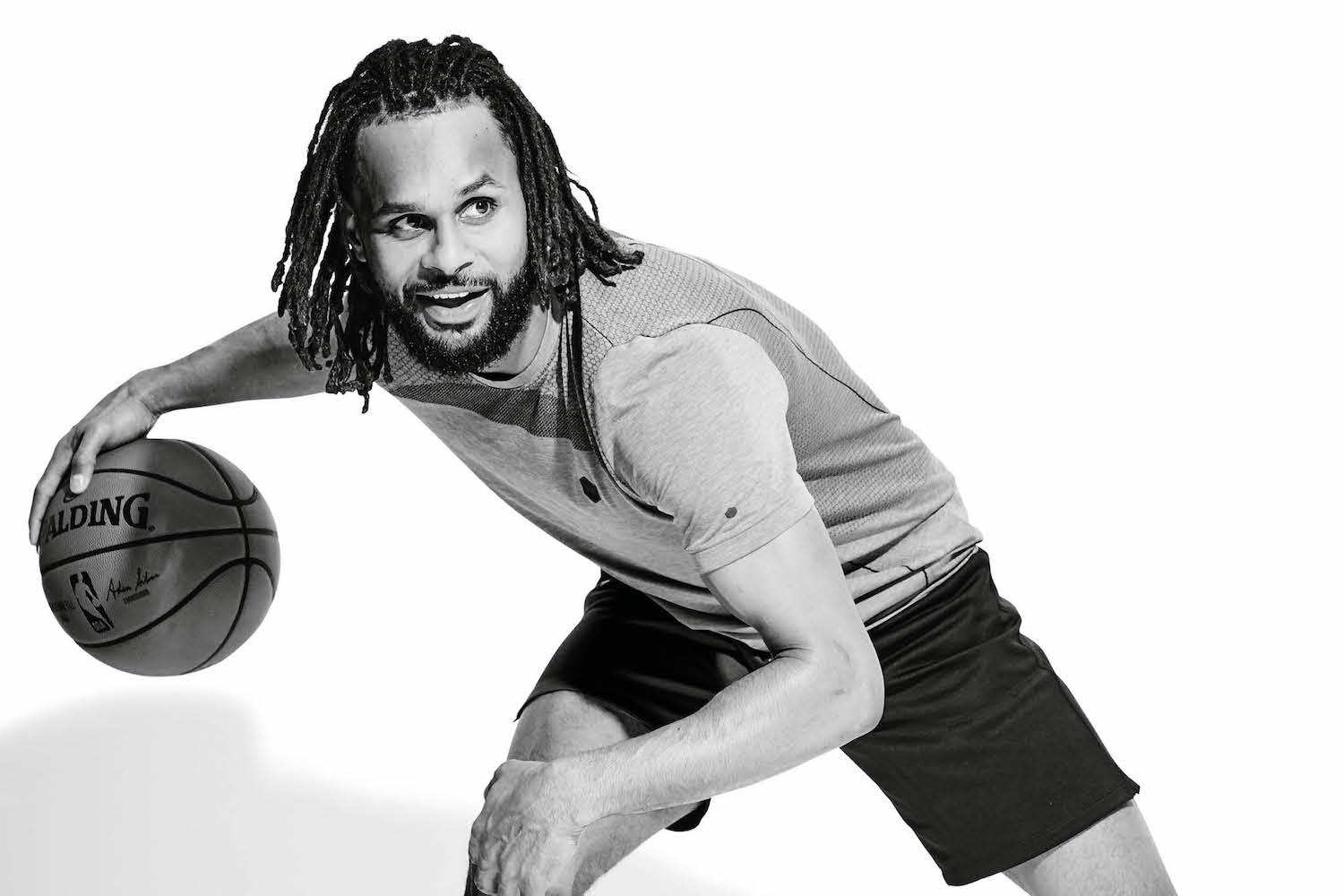 Boomers legend Patty Mills has gone from humble beginnings to starring on the world's biggest stages. Ahead of the Tokyo Olympics, he explains why being comfortable in your own skin is the key to making your mark.
The arc of that journey is worth retracing, mainly because of its sheer unlikeliness – it is, after all, a long way from Canberra or indeed, Thursday Island, where Mills' grandfather made a homemade ring for him when he was just two years old, to a fancy hotel room in Colorado. The son of an Aboriginal mother who was part of the Stolen Generations and a Torres Strait Islander father, Mills is the second Indigenous Australian ever to play in the NBA. The first was the journeyman power forward Nathan Jawai, who was drafted in 2008. Mills followed him a year later in 2009.
You can call him a trailblazer. It also makes him something of a cultural ambassador.
"I know I've become a role model for a lot of Australians, not just Indigenous Australians," says Mills, who's taken a seat at a boardroom table in the hotel's conference room, dressed in black Under Armour gear with a reversed snapback. "I do take a lot of pride in that. I'm very proud of where I come from." That sense of pride is never greater than when Mills plays for his country.
"I'm a different beast when I pull on the green and gold," he says.
Identity and pride are themes Mills will return to throughout our chat. Not because of the uniqueness of his own story, remarkable as it is, but because he believes taking pride in who you are can help you dig deeper and drive harder.
"The strength and motivation I have now comes entirely from my culture and the people I represent," he says.
Indeed, as Mills sees it, honouring your roots is the starting point for anyone who wants to aim higher and go further than what society, your background, the nay-sayers, and even logic, say you have a right to.
Mills and boom
Mills was about to take the court against the Toronto Raptors at the AT&T Center in San Antonio when he heard the news about Kobe Bryant's death.
"I was in the middle of one of my pregame activation exercises when my strength coach walked up and told us the news. It was devastating," he says softly. Mills and the rest of the players started the game by letting the 24-second clock run out in Bryant's honour. They played the game in a state of shock, he says.
"It was so heavy."
Mills and Bryant had some history. Throughout the following week, which included a trip to LA where he saw the outpouring of tributes to one of the city's greatest sporting icons, Mills found himself reflecting on his personal interactions with Bryant and the way the superstar impacted his career. They'd first met at a practice game before the Beijing Olympics. Mills remembers being shocked that the Lakers shooting guard knew who he was. The pair's paths crossed again a few months later in the US, where they bonded over Mills' broken hand, his first major injury.
"He shared with me his experience with a broken hand and how to overcome setbacks, adversity and injuries," Mills says. "How to turn them into positives. How to fuel the fire. How to come back." The fact that it was Mills' shooting hand made the injury all the more worrisome but Bryant, in his own inimitable way, put the young kid at ease. "I remember him joking, 'I broke my shooting hand and I can still shoot'. Man, I didn't even realise the impact he had on me until I really look back at those times."
From that point on, Mills says, whenever they competed, Bryant would always take time to check in and see how he was going.
"For no reason, too," he says. "I'm still caught off guard as to why he would even do that because I was just this little Indigenous kid from Australia that really had no business talking to Kobe Bryant." Recognition from the 'Black Mamba' goes a long way. The thing is, Mills already had his own version of Bryant's famous 'Mamba Mentality' burning inside him. It's something that only gets fully unleashed, he says, when the stage and the stakes are at their highest. "For me, that type of competitive mindset is how I play for the Boomers."
Read more in the April issue of Men's Health, on sale now.