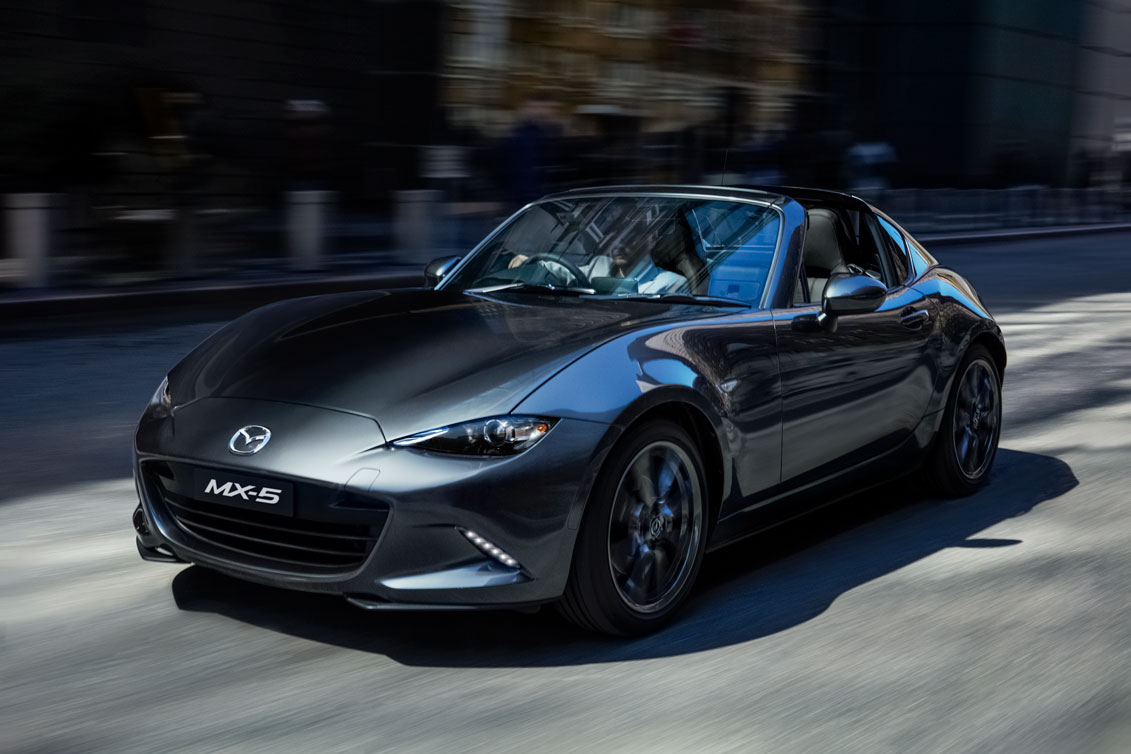 It's rare that something's standout feature is also its most annoying trait (unless, of course, you're Fran Drescher) but such is the cursed life of the convertible. A treat when the sun is shining, a claustrophobic nightmare when it isn't.
Enter, then, Mazda's MX-5 RF (from $38,550). Those two bonus letters stand for Retractable Fastback, with the brand screwing a little metal hat onto Japan's lithe and lightweight roadster, replacing the manually operated fabric roof with a motorised folding-metal hardtop.
The roof itself is a beautifully constructed piece of metallic origami – one that adds a mere 45 kilograms to the MX-5's weight.
The four-part lid folds up and away in a mere 13 seconds, vanishing into the boot at the push of a button.
Better still, it literally vanishes, meaning the car's (albeit paltry) boot space isn't impacted when the roof is down.
This roadster is a fun and frantic blast from behind the wheel
The new roof changes the look of the MX-5, too, banishing those hairdresser jokes forever and creating a new look intended to inject masculinity into the design. Those two columns linking the roof to the boot lid are what give the RF its fastback look – roof up or down – and sprinkle a little classic Porsche into the side profile view.
Happily, the addition of a little winter weight hasn't hurt the acrobatic antics of the MX-5, with the now-less-cutesy roadster still a fun and frantic blast from behind the wheel.
Wisely, Mazda is offering the RF version with only the bigger of the MX-5's two engines, a 2.0-litre petrol unit, and pinned-pedal acceleration feels near enough on-par with the lighter cloth-top version.
This is still one of the world's finest – and most affordable – sports cars; the way it skips and scurries around corners is hugely entertaining. It's not particularly fast, sure, but it's a fun way to climb to 100km/h.