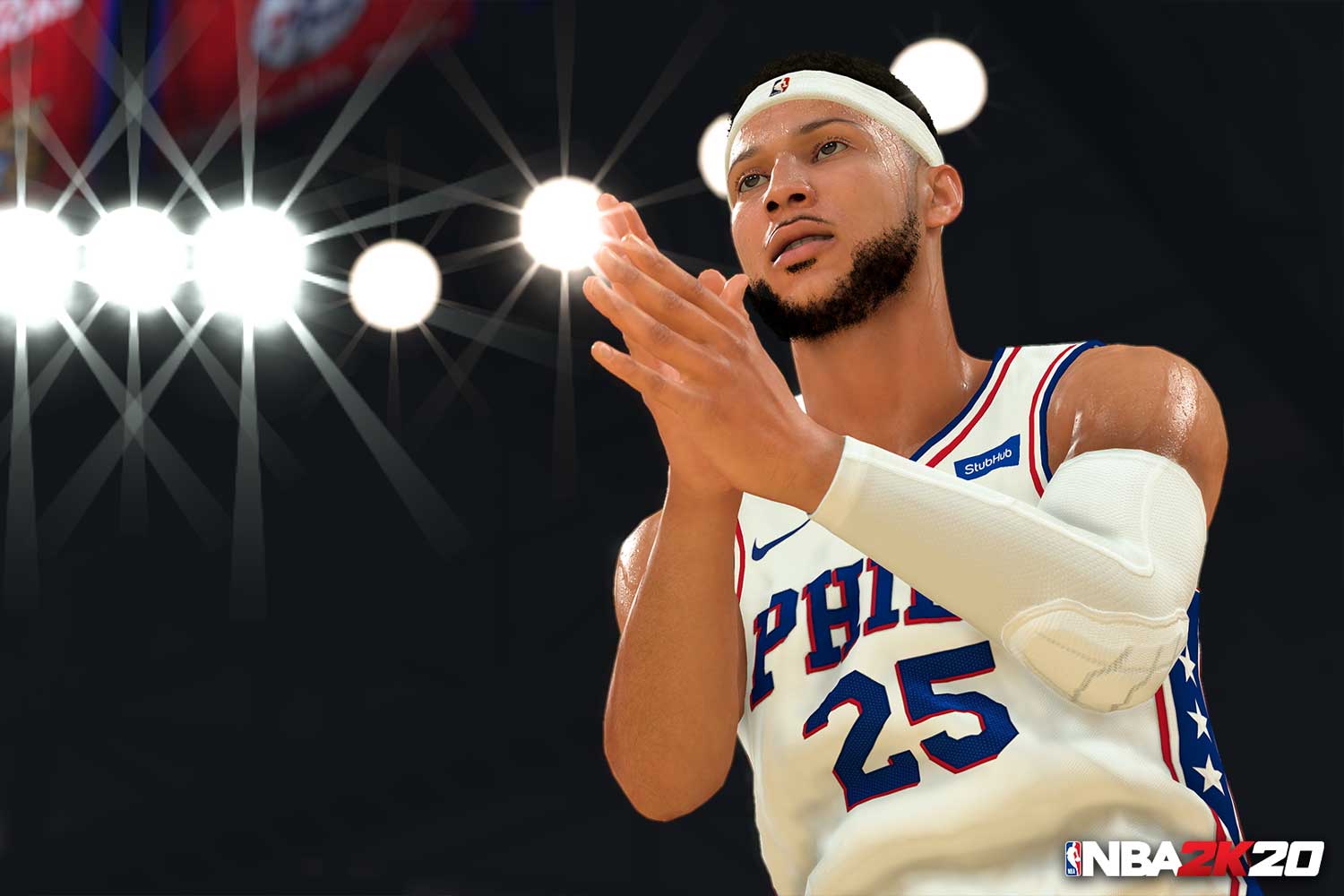 At the end of the 90s, long before the responsibility of kids and mortgage, I remember whiling away happy days on the Dreamcast playing the original NBA 2K with my flatmate. We were uber-competitive and the premise was simple, pick two teams… you be the Lakers… I'll be the Knicks… loser does the week old washing up. Or maybe a seven game series and loser vacuums our grubby apartment.
Some 20 years on and I walk in on my 14-year-old son playing the eagerly awaited NBA2K20 on his Xbox. He's chatting excitedly to his friend just as I had done (except, of course, his mate is actually a few suburbs away through the headset) and rather than zipping up and down the court and shouting "Boomshakalacka!" hitting implausible three pointers at will, their insanely stylish characters are standing next to each other casually stretching muscles and chatting whilst they watch a game on a sunny urban court.
"What are you doing?" I said. "Oh, me and Davo are waiting for a spot on the court to become available, it's OK these guys will be finishing soon." Seriously! My son who doesn't normally have the patience to sit through a weather update was happily waiting out his moment to shine.
He is playing in NBA2K20's popular MyCareer mode and the astonishing attention to detail in this game means even the most inattentive of gamers can get fully immersed in the highs and lows of the long climb from street baller to NBA stardom.
Design
This game is getting closer and closer to looking like real life. There is something about the colourful hi-def clarity of real NBA TV coverage that lends itself perfectly to game-playing simulation. Every glistening bead of sweat seems visible (and every player's sweat ratio was probably extensively researched for this!). In the My Career mode, it is like a cinematic experience with Hollywood talent like Idris Elba and Rosario Dawson starring and LeBron James and Maverick Carter were involved as executive producers. The storylines are gritty and current social issues are addressed.
Setup
In the MyCareer mode you take up the role of a college player called Che. He stands up for what he believes and has to negotiate the pitfalls of fame as his profile rises, working his way up to the glamour of the NBA.
Once fame comes, the options are incredible. In 'The Neighbourhood' your player enjoys the trapping of his success and has to make tough calls outside the shining lights of the court like 'what sneakers to buy' 'what tattoo to get'. As I watch my son's character pass the barbers he says, "I like going there, the guys are great to chat to and they do colours too." This is just a taste of how lines of reality blurs as you inhabit this incredible world.
Sound
NBA2K20 moves along to a throbbing soundtrack. The playlist is almost as eagerly awaited as the game with each incarnation. Lil Wayne, Drake, Billie Eilish pop up here. The sounds are never too samey.
Features
Every character is painstakingly reproduced with their own quirks and traits, which stick with them throughout. 'The Neighbourhood' is bigger and better than ever. As well as a night and day there are now seasonal variations too, so the trees around you might start to turn vibrant orange in autumn or bare and frosty in winter.
Thumbs Up
Hyper realistic graphics.
Much smoother gameplay than previous versions.
Incredible cinematic MyCareer mode if you want to go beyond just playing ball.
Female characters from the WNBA are now included for the first time.
Thumbs Down
The basic geography of 'The Neighbourhood' was not as different as some had hoped from previous editions.
In the quest for in-game realism this reboot was deemed too slow by some 2K fans so this had to be addressed with a sizeable downloaded update.
The Final Verdict
Whether you are a die-hard NBA obsessive or a casual fan there will be something in this for you. The story mode is incredible but if my old flatmate and I somehow got together to play one last classic game over the washing-up, we would have been blown away by the jaw-dropping playability and graphics.
4.5 Stars