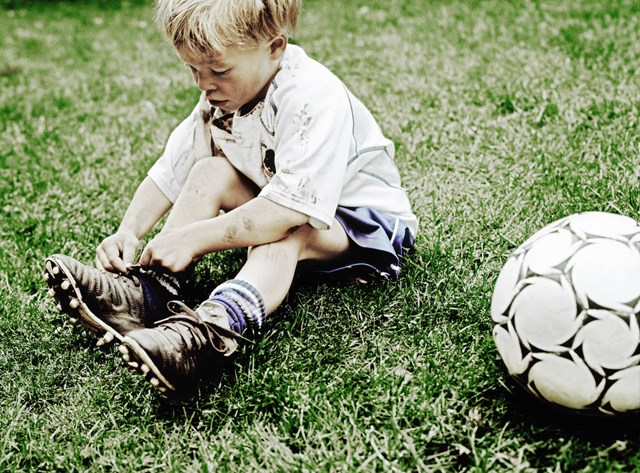 With participation numbers in organised sport plummeting across Australia, a collection of sporting icons – including rugby league great Andrew Johns and champion marathon runner Steve Moneghetti – have called on coaches and parents to take the pressure down and inject some fun back into kids sport.
Latest Roy Morgan research has revealed that just one in five Australians now regularly play competitive sports, down 27 per cent from 2001.
While more Australians claim to be walking, jogging, hitting the gym or unrolling the yoga mat, participation in sports like tennis (-35 per cent), netball (-24 per cent), rugby league (-27 per cent) and rugby union (-63 per cent) has plummeted over the past 15 years.
Little wonder that obesity rates are steadily climbing, with 63 per cent of Australian adults now classified as overweight or obese and 25 per cent of children tipping into an unhealthy weight range.
Certainly there are a variety of factors at play here.
But according to Johns and Moneghetti – who are fronting Nike's "No Turning Back" campaign, calling on young Australians to rediscover and celebrate the joy and creativity of sport – one of the chief reasons is the pressure to win that's heaped on kids.
"It's not about winning," says Johns. "I think we need to take a step back from that."
According to Johns, the problem with pushing a win-at-all-costs mentality on kids is that they become terrified of making mistakes. "But you have to make mistakes," says Johns. "Mistakes are how you learn."
Moneghetti, meanwhile, never felt the crushing urge to perform as a kid. "I was lucky – no one expected that I was going to be good at running! So there were no boundaries for me."
The Commonwealth Games gold-medallist claims that this freedom, fostered by his parents and his early coaches, was one of the keys to his later success as a marathoner. "We talk about our influences, well, your parents and your coaches should be your biggest influences."
Want to foster a healthy relationship with sport and exercise in your kids?
According to Dr Jon McGavock, a research scientist at the University of Manitoba, kids who squeeze in just seven minutes of vigorous activity a day tend to have lower blood pressure and a lower BMI than their less active counterparts.
His advice to dads who want to sneak this sort of exercise into their daily routine?
Go for a bike ride – but race to the stop signs when you shout, "Go!" Play soccer one-on-one so you have to be fielders and goalies. Or just play some touch footy in the backyard.
The key ingredient, says AFL star Nic Naitanui, another sportsman taking part in the "No Turning Back" campaign, is fun. "My advice for young athletes: just find that enjoyment, find that fun."