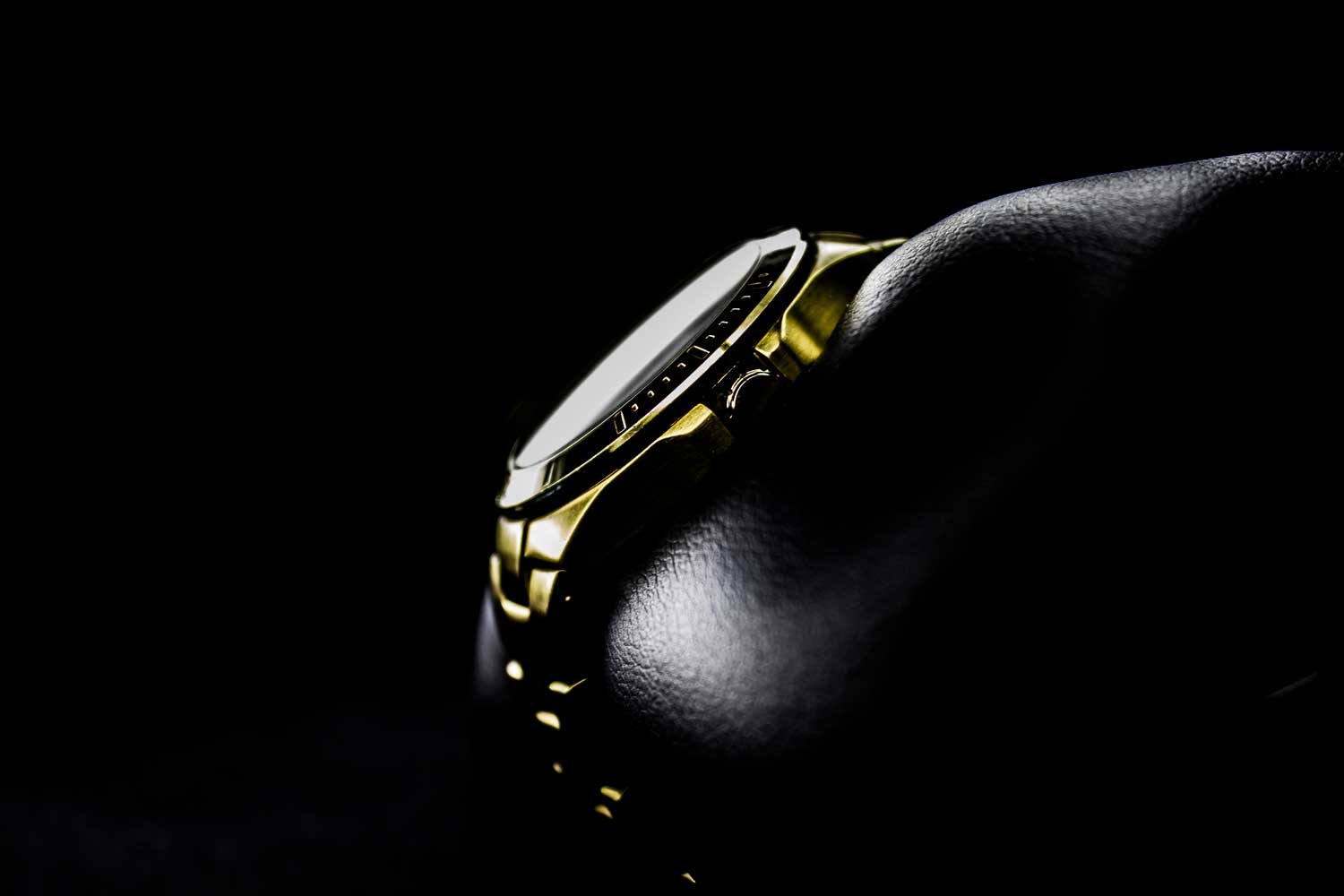 Patrick Bateman, the anti-hero in Brett Easton Ellis' American Psycho, took his designer brands very seriously. Armani is mentioned 57 times in the novel, while Ralph Lauren is name-checked 33 times. But when it comes to his wristwear, Bateman is all about his Rolex Two Tone Datejust 16013.
Now, we don't normally endorse the stylistic cues of homicidal maniacs. But bi-metal watches – where the case is made of two different materials and colours – are mounting a comeback in a very big way. For a while, they were dismissed as a brash throwback to the 1980s. But the trend is gaining momentum as more and more brands dabble in the double-barrelled space. It's not hard to see the appeal.
A two-tone watch offers an eye-catching statement piece underpinned with a cool retro edge. Somewhat counterintuitively, bi-metal is also more versatile than you'd think – David Beckham, for example, has been spotted pairing his steel and gold Tudor Black Bay with everything from tailoring to denim. In addition, while a solid gold watch will always feel a bit too bling for most guys, mixing your metals softens the effect and makes it more wearable. When it comes to your wrist, it's time to get bi-curious.
Here are five options we have on our Christmas list:
Omega Co Axial Master Chronometer Chronograph
RRP: $17,025
Seiko Coutura SSC752P
RRP: $825
Rolex GMT-Master II
RPP: $18,650
Mido Multifort Chronometer
RRP: $1875
Tudor Black Bay Chrono S&G
$8620