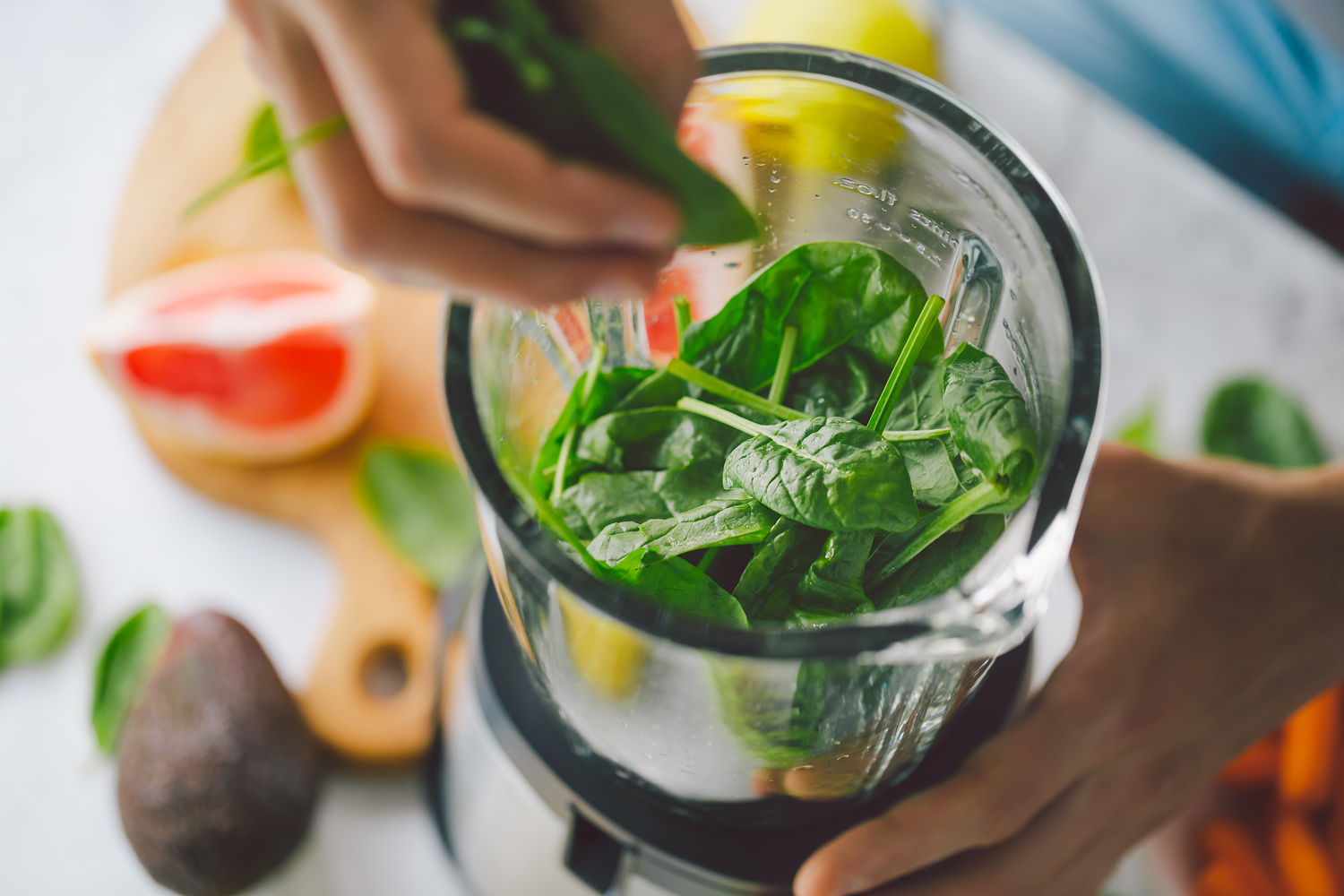 Maybe you're all hyped up from The Game Changers. Maybe you're just looking to move toward a more plant-based diet. Maybe you just like vegetables. Whatever the reason you have for being here, good on you.
If it's one thing that doctors and dietitians across the planet agree upon (and they don't agree upon much), it's that eating more vegetables is good for you. Vegetables contain satiating fibre, disease-fighting antioxidants, and a host of important and essential vitamins and minerals that help you feel generally awesome.
And some vegetables contain protein—but let's set a few things straight before heading into the list of 20 vegetables with protein.
RELATED: Put Down That Protein Shake, It Could Reduce Your Lifespan
First, vegetables do not contain as much protein as animal sources. For comparison's sake, one cup of chopped or diced chicken breast has 43 grams of protein. (Just keep this in mind as you move through the list.) While the vegetables that follow are high in protein relative to other vegetables, they aren't high in protein relative to other animal-based sources.
And, second, for the purposes of creating a diverse group of plant-based options for you to choose from on this list, legumes are considered a vegetable. That's also largely because legumes tend to have more protein than, say, leafy greens. If any biologists want to debate this as a sticking point, by all means go ahead, but don't you have more pressing biology-related issued to attend to?
With all that out of the way, here's a list of 20 vegetables (and legumes) that are surprising sources of protein.
1. Edamame
2. Pinto Beans
7. Broccoli Raab
15. Artichokes