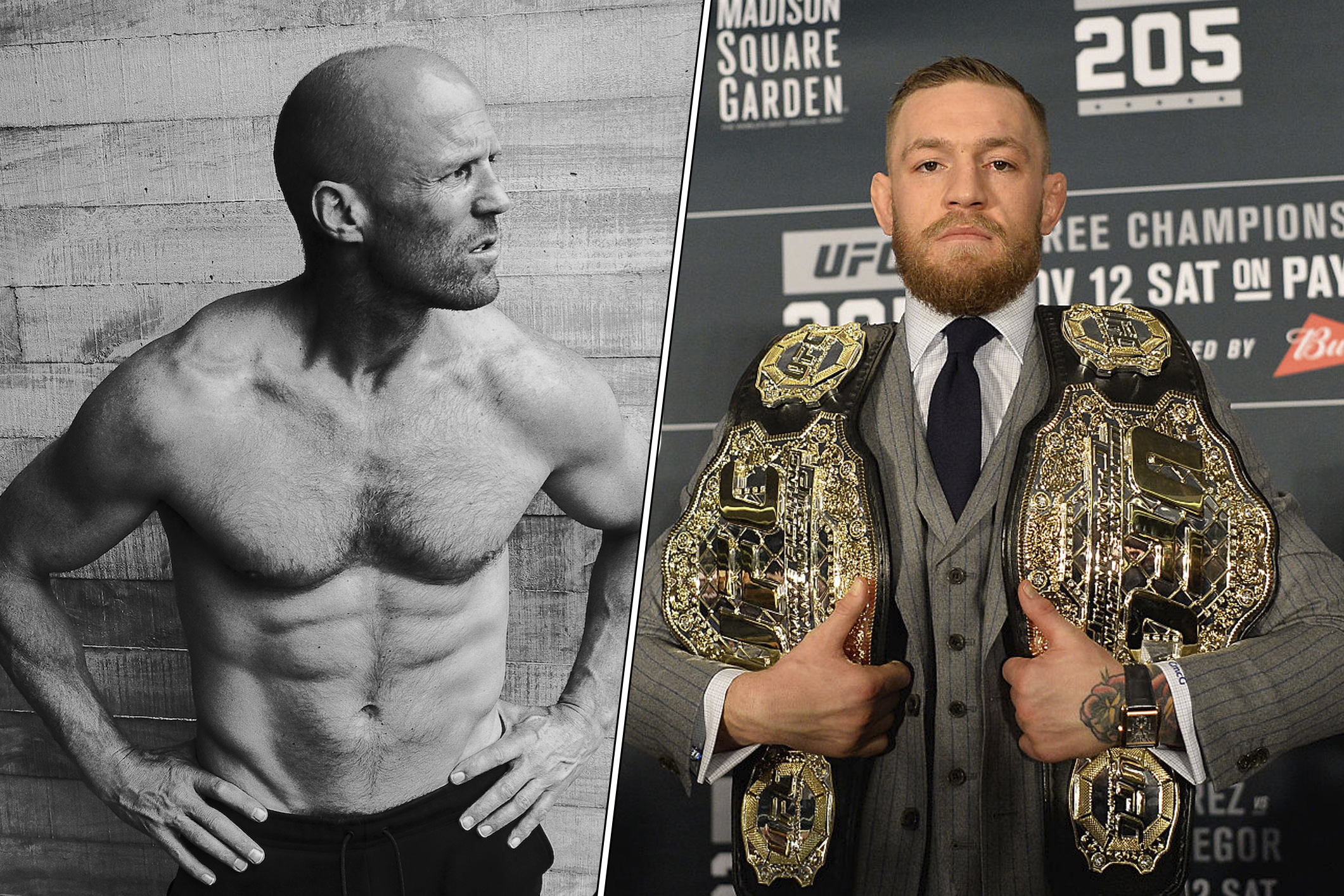 Statham's the champion of action films, McGregor's the (double) champion of the octagon. Statham likes to knock people out in the movies, McGregor relishes it in real life. Both are badasses.
Conor McGregor is debatably the best pound-for-pound fighter in the world today, and his rumoured upcoming fight against Floyd Mayweather will go down as one of, if not the biggest fights in history.
Related: The One Thing Jason Statham Does Every Single Morning to Keep Fit
Statham? Well, he's just finished kicking ass in the the final instalment of the Fast series, The Fate of The Furious. But while you might think Statham's fighting ability on the big screen is fabricated with body doubles or special effects, think again – it's all Statham.
In a recent interview with Men's Health, Statham gave an insight into the martial art training he puts himself to get ready for his upcoming roles in movies.
"Essentially, [martial arts] is what I have to give most of my time to these days: training for what I have to do in terms of providing action in an authentic manner," Statham said. "If I'm trying to show something on screen, I want to be able to do that and not rely on special effects or a bunch of other champs who can do it better than me.
"When I talk about authenticity, it's people like Jackie Chan and Jet Li. These are the people that I like to work alongside because there's an authenticity to those champs," explained Statham.
Interestingly, Statham also revealed he's a big MMA and the UFC, in particular. (Who isn't?)
"I'm a huge fan of MMA and always have been, ever since the first days of the UFC. It really filters out the non-effective aspects of many of these martial arts: you get to see what works and what doesn't," said Statham. "I love it."
When asked about his thoughts on Conor McGregor, Statham only had words of praise for the Irish superstar.
"I love him, too. He's so good. He's got every aspect of what he does down to a fine art," Statham said.
"He's got the ability and he's so confident. When it comes to the banter, the destruction of his opponent mentally, there's no one better. I can't get enough of him. I think he's superb."
Want more? The full interview is available in the May issue of Men's Health, otherwise click here to subscribe to Men's Health Magazine today!