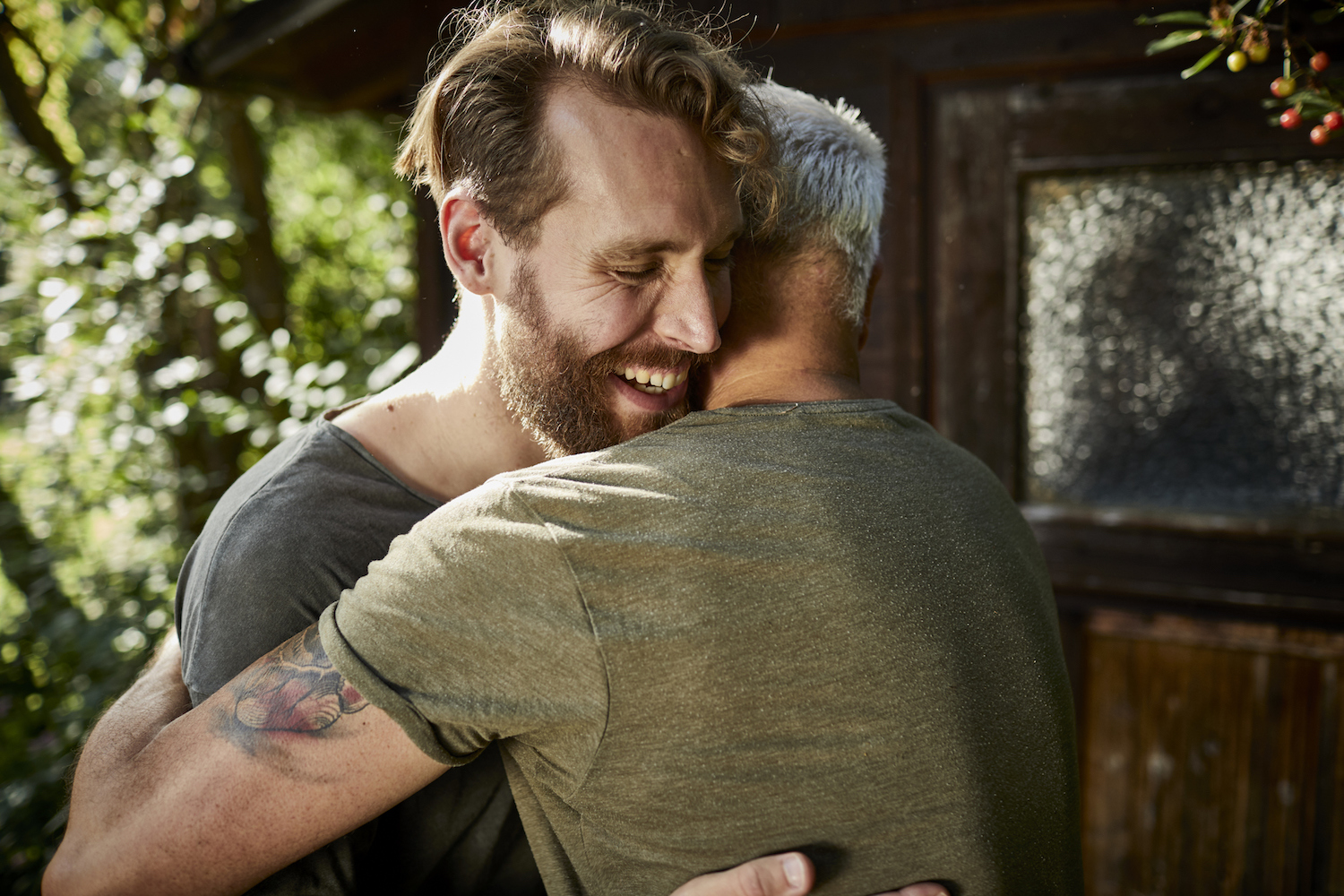 On average, one in eight men will experience depression and one in five men will experience anxiety at some stage of their lives, with blokes making up an average six out of every eight suicides every single day in Australia.
When you're struggling with your mental health you might not seek help because of the stigma or maybe you feel like you don't want to be a burden to others. But going it alone when you're feeling down increases the risk of depression or anxiety going unrecognised and untreated.
Yes, these stats are scary, but they can be changed. In recognition of World Mental Health Day, we've rounded up some research-backed, expert-approved and actually useful advice, to help you improve your mental health each and every day.
1. Make some tweaks to your eating habits
There's plenty of significant research highlighting the link between our diet and our mental health. In fact, a new randomised controlled trial on young adults showed that improving your diet for just three weeks reduces depression symptoms and could provide long-term improvements in mood.
"Our brain needs particular nutrients such as protein and vitamins to make the chemicals that keep it functioning well," SANE Australia Psychologist Melissa Wilson told Women's Health. "A number of nutrients are involved in mental health, including omega 3 fatty acids, vitamin B and D, folic acid and zinc. Often a deficiency in these and other nutrients can increase symptoms of mental illness. For example, folic acid is used to make the chemical serotonin and a deficiency of serotonin is linked to symptoms of depression."
And where better place to start making small changes to your food and mood than at the beginning of your day: breakfast. Nutritionist Melissa Brunetti says the best breakfast combination for those needing a boost: eggs on grain toast with avocado. This meal contains amino acids, omega-3, fibre, vitamin D and, most importantly, fatty acids.
"Our brain is about 60% fat and we need to get our fat from a dietary source. Avocado is rich in tryptophan, which is a pre-cursor to serotonin, which is our feel-good chemical. It also has folate and Omega 3 in it."
Slow and steady wins the race when it comes to making healthy changes, but consider adding healthy fats like olive oil or walnut oil, spices like cinnamon and turmeric, fresh fruits and vegetables, and fish to your shopping trolley. At the same time, try to limit the amount of processed foods, caffeine and alcohol you're consuming.
2. Get active, even a little bit
When you're in the throes of a mental illness, finding the motivation to move can be damn near impossible but so important. A landmark study led by the Black Dog Institute found that small amounts of exercise, regardless of intensity, can help prevent future depression. Published in the American Journal of Psychiatry, the largest and most extensive study of its kind found that even one hour of working out each week – whether it's an easy walk or a weights session – can improve mental health. And if you're yet to try yoga, it might be time to get the ancient exercise a crack. Research has found it to modulate stress response systems, helping with anxiety and depression.
3. Write it out
Smash the stereotypes about men and feelings and let those bad boys flow onto paper. Trust us, the science is pretty solid. Research has found writing about your emotions can help reduce stress or anxiety, particularly when you've gone through a traumatic event, writing what's stressing you out and then physically throwing it away may help clear your mind and expressive writing reduced depression scores amongst those diagnosed with a major depressive disorder.
It doesn't need to be Shakespeare, just pick up a pen and and start scribbling. Still don't know where to start? Try jotting down what you're grateful for each day. Expressing gratitude has been found to reduce depressive symptoms and improve mental health.
4. Spend some quality time with your mates
Research and experts agree – social connection is imperative to mental health. Studies have shown that social support – whether it comes from friends, family members or your significant other – is strongly associated with better mental and physical health. Research has also found that spending time with a mate can buffer the effect of a stressful, negative experience. So text the boys and T up a golf day or a coffee catch up.
5. Do something for someone else
Results of a recent study out of the Department of Economics at the University of Zurich, found a strong relationship between being generous and feeling happy. Researchers used functional magnetic resonance imaging to examine the brain mechanisms that link this behaviour with happiness, concluding that altruistic acts activated an area of the brain associated with the reward cycle. So pay it forward by complimenting your co-worker, buying the Big Issue or donating to a worthy charity.
6. Get a good night's sleep
A significant amount of science has shown the strong relationship between sleep problems and anxiety and depression. University of Warwick psychologists even found that improving your sleep quality can lead to levels of mental and physical wellbeing on par with those of someone who's won a $300,000 lottery jackpot. To help you get a good night's sleep try switching off from your devices earlier in the evening, cutting back on caffeine, establishing a regular routine, and this breathing exercise.
And if you can't manage that, squeeze in an afternoon nap – new research has found that even a quick snooze can improve your mood.
7. Seek help
Above all – seek help. If you, or someone you know, is struggling with their mental health, chat to a medical professional and reach out to a support hotline:
Lifeline on 13 11 14
SANE on 1800 187 263
Beyond Blue on 1300 22 4636