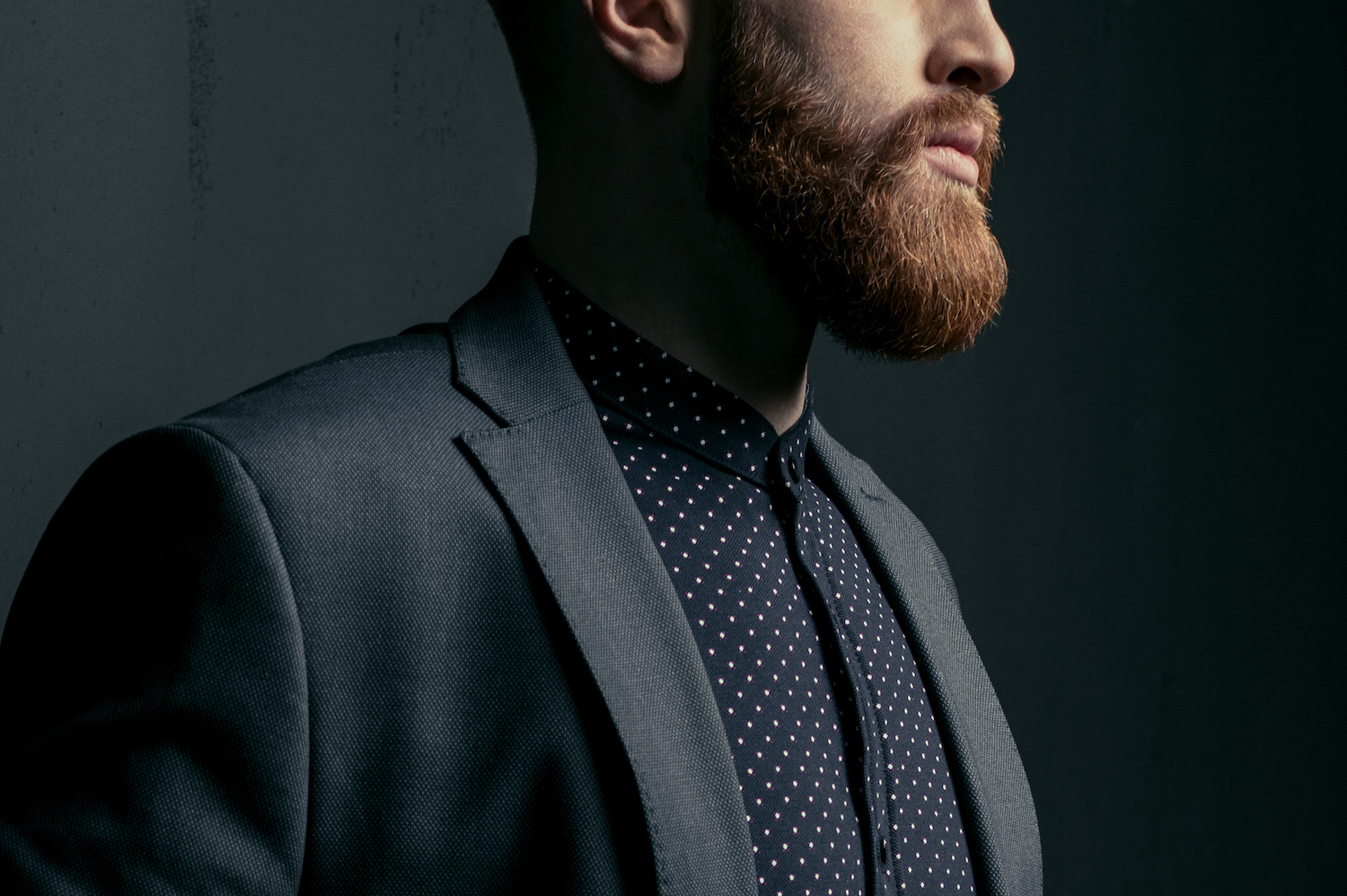 The beard has made a major come back in recent years and with its renewed rise in popularity comes a whole range of new products to keep your beard looking better than ever.
With almost 50% of men in the world sporting some type of a beard, facial hair is now becoming just as important to keep groomed as the hair on our heads. Unfortunately growing and maintaining a beard can also cause many challenges for men such as dry, flaky skin, constant itching and beard dandruff (or 'Beardruff'), to name a few.
Introducing Beard Oil! Beard Oil is a must have product for anyone sporting any kind of facial hair from slight stubble to a full-blown beard. Enriched with non-greasy and nourishing oils, Beard Oil helps to condition the hair, strengthen and improve growth, reduce itching, moisturise the skin underneath and tame flyaway strands.
Regular beard maintenance will keep your facial hair looking healthier and increase the hairs strength and durability for further growth. To avoid that dry and wiry hair that everyone hates, just a few drops of Beard Oil can turn your beard into the luscious locks you've always aspired to.
What effects do beard oils have?
Beard Oil is not only beneficial to your facial hair but most importantly to the skin underneath. Maintaining hydrated and smooth skin under a beard is just as important as keeping that facial hair shiny and under control. By keeping the skin healthy, that dreaded beard itch and 'beardruff' will be a thing of the past. You will see a noticeable difference in the hair as well, as it becomes soft, shiny and smooth.
Secondly, a little side benefit of Beard Oil is its ability to act as a natural cologne for men, scented with beneficial essential oils this Oil will keep you and your beard smelling clean and polished all day long.
How do you use beard oil?
A little goes a long way when it comes to beard oil, which is both good for your face and your wallet!
Beard Oil is best used in the morning after you have taken a shower so your skin is clean and moist. Just 2-4 drops of Beard Oil, depending on the length of the hair, is enough. Simply place the oil in the palm of your hand and rub your hands together to evenly spread and warm the oil between your palms. Gently massage the oil upwards through your hair and finally smoothing the hair in a downwards motion to ease fly-aways. If your beard is particularly on the long side, a Beard Comb is the perfect accessory to make sure every strand is coated in Oil.
How often should a man oil his beard?
Beard Oil is best used 3 – 4 times per week depending on your hair type. If you find your beard on the drier side use 4-6 times per week to increase moisture and strengthen the hair, however it's really up to personal preference how much you Oil each week!
Make sure you use a Beard Oil which is enriched with good quality oils that are packed full of vitamins and minerals such as Cedar + Stone's Frankincense and Baobab Beard oil.
Baobab oil is an ancient remedy used to strengthen hair and treat hair loss, enriched with omega 3 fatty acids, vitamin A, D3 and E it is a superfood for your beard, while Frankincense essential oil nourishes and protects your skin underneath.
What happens to a beard if it's not oiled?
Un-oiled beards can become dry, wiry and all round uncomfortable for all involved. There's no need to suffer through these conditions anymore when a few simple drops of a light nourishing oil can help banish the dull beard and brighten your day.