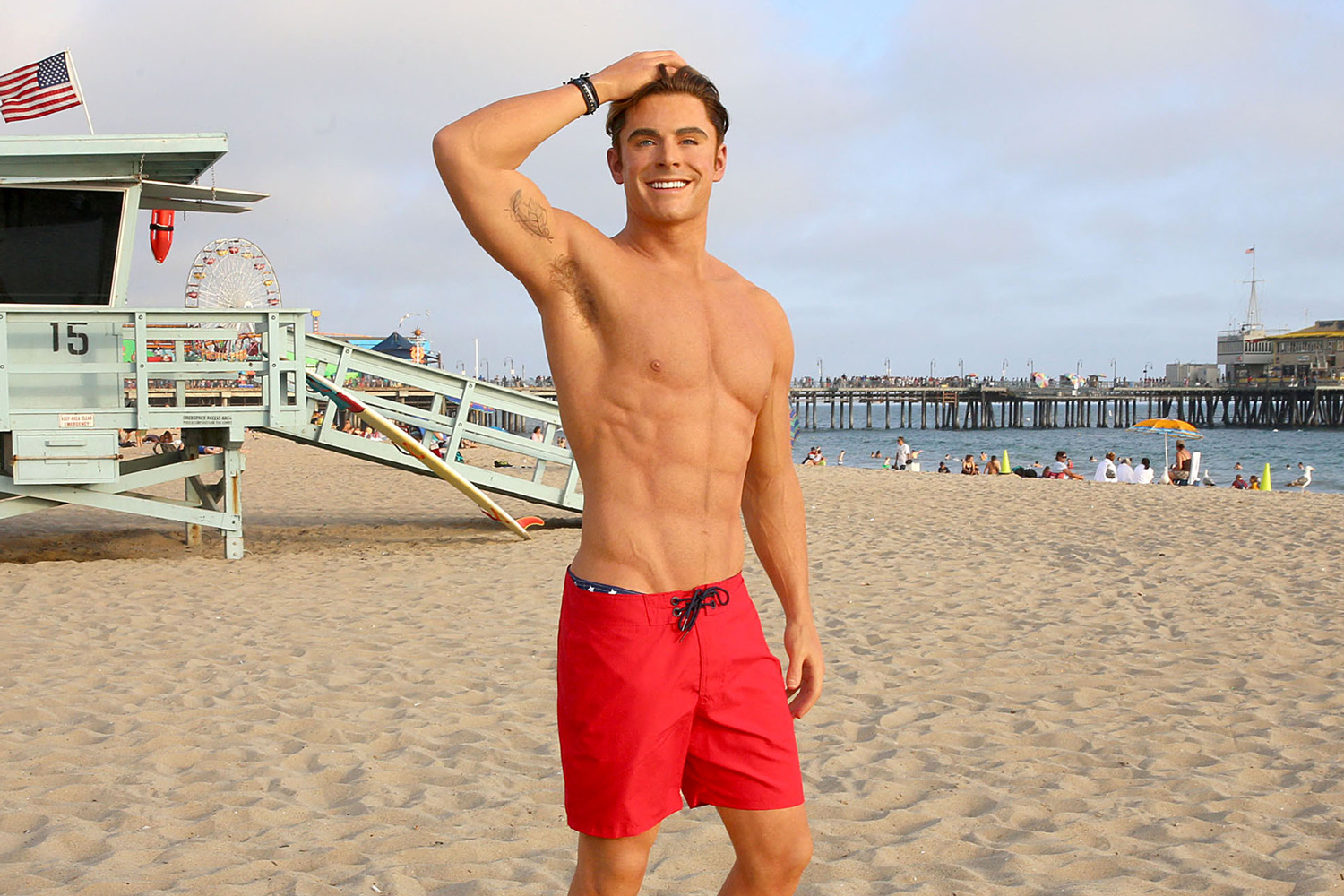 Even serial health nuts like Zac Efron succumb to the odd fast food meal, which is a huge relief and welcome news to the rest of us mere mortals.
However the secret to his fitness, health, and rig obviously comes down to his healthier choices of fast food.
Whilst enjoying a bit of a break in the US state of Arizona, filming content with his equally fit brother Dylan, Zacky E was spotted hitting up Subway for his go-to snack.
Forgoing the temptation to hit up McDonalds or In-N-Out, Zac was spotted picking up a foot-long sandwich, delivering a large dose of carbohydrates, healthy fats, and protein.
While the contents of Efron's sub are unknown, it's safe to say that the actor opted for a meat-free option, with Zac the latest in a string of high-profile leading men who have been dabbling in veganism.
"I've been experimenting with eating purely vegan," he told Teen Vogue earlier this year. "That's completely changed the way that my body works, and the way that I metabolize food, the way it turns into energy, the way that I sleep. It's been brilliant. It's been great for my exercise, and great for my routine."
Efron recently shared his pre-red carpet smoothie ritual with his followers on Instagram, which was equally as healthy and convenient as his foot-long.
"This is the pre-red carpet spark smoothie that I'm whipping up right now," Efron said in the video, before rolling through the ingredients. According to Efron, the drink consists of both spinach and kale, blueberries and raspberries, a banana, an avocado "for some healthy fats," coconut water mixed with almond milk, some chia seeds, and a touch of honey.
With a non-stop filming schedule, incredible surfing and hiking adventures, and a triathlete younger brother to keep up with, Efron's continued healthy flexible approach is clearly providing the fuel he needs to tackle it all head on.